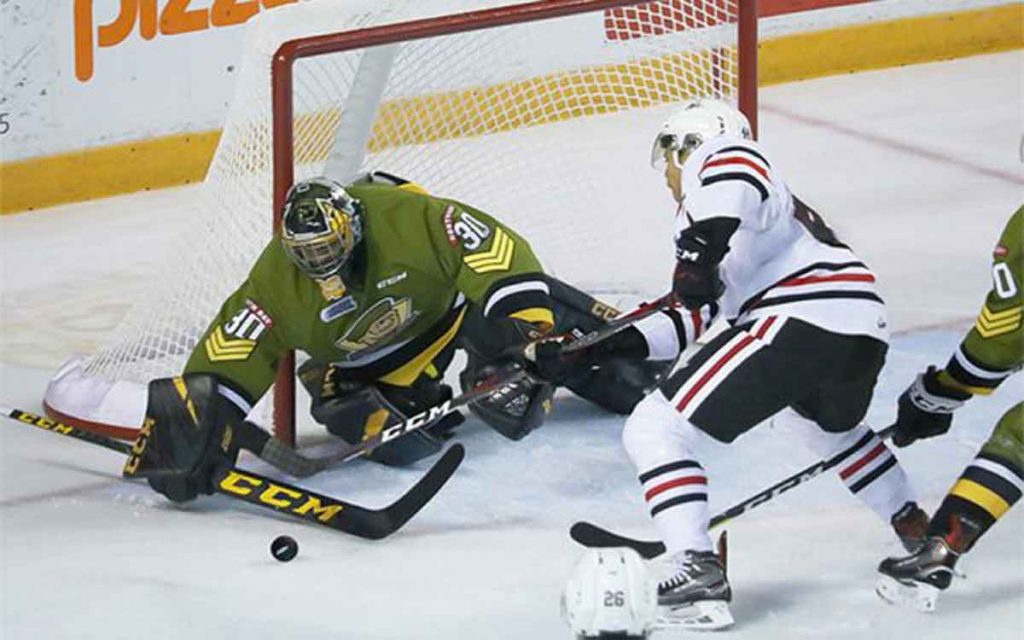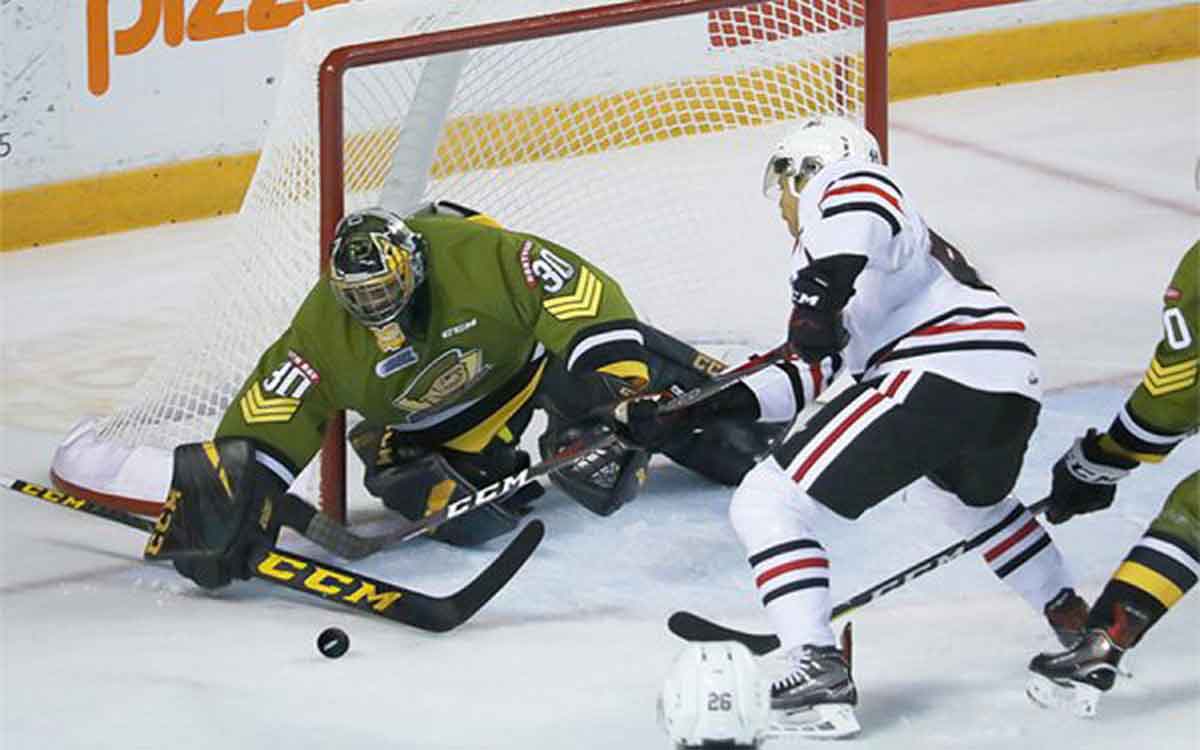 The Niagara IceDogs capped off a very successful regular season with a number of milestones as they now prepare for what many are predicting to be a long playoff run.
Firstly, they claimed the Ontario Hockey League Central Division crown for the first time (and second time in Niagara IceDogs history) since 2012.
Secondly, the club also featured three 100-point scorers as Jason Robertson won the OHL scoring title with 117 points, including 79 in just 38 games since coming to Niagara in a trade with Kingston last November.
Robertson becomes the first IceDog (Mississauga or Niagara) in history to win the league scoring crown.
Thirdly, IceDogs captain Ben Jones and assistant captain Akil Thomas both finished the 2018-19 campaign with 102 points.
It was the first time in Niagara (IceDogs) history the team finished with more than one player surpassing the century mark in points for a season.
Thomas picked up his 100th point in Saturday's 7-4 win over Barrie – the same day he signed a 3-year entry level contract with the LA Kings, the team that drafted him in the second round in 2018.
Despite posting a (44-17-7) record, the IceDogs played the majority of their 68-game schedule shorthanded due to injuries and players away at the World Junior Hockey Championships.
"We certainly did it with our fair share of adversity," said head coach Billy Burke.
"We haven't played many games as a full group, and no matter what got thrown at us, these guys handled it. Guys played out of position, different lines, they're just a highly skilled group of guys that are committed to winning and committed to a team and a great culmination of things.
We're thrilled with our regular season, but we know the fun stuff starts now."
Indeed it does.
Niagara, the second seed, enters the post-season on a six-game win streak and now opens a best of seven Eastern Conference quarter-final series Thursday night at home against the seventh seeded North Bay Battalion.
The IceDogs were (4-1-1) against the Battalion in the regular season, outscoring them 31-18.
"Right off the top you look at (Matthew) Struthers over 80 points and 30 goals, and (Justin) Brazeau at 60 goals and over 100 points, so these guys are game breakers, guys that can win games on their own," Burke explained.
"In a playoff series games can shift really fast. They play hard, they play physical, and it's going to be a tough series."
Burke summed up the key for his team, in what many are predicting should be a long playoff run, in six words; "A strong commitment to team defense."
"We all know in the playoffs it's not 8-7 or 7-5, we're going to have to finds ways to win 2-1, 1-0, 3-2 kind of games."
Burke hopes to have a full healthy line-up for game one at Meridian Centre Thursday night.
The rest of the Eastern Conference playoffs see top ranked Ottawa taking on number eight Hamilton, number three Oshawa facing sixth seeded Peterborough and fourth ranked Sudbury up against number five ranked Mississauga.
Here's a look at the opening round playoff schedule for the Niagara IceDogs:
Game 1 Thursday March 21st 7pm at Niagara (Meridian Centre)                                                                                                                                                                  Game 2 Saturday March 23rd 7 pm at Niagara                                                                                                                                                                                             Game 3 Tuesday March 26th 7 pm at North Bay (Memorial Gardens)                                                                                                                                                     Game 4 Thursday March 28th 7 pm at North Bay                                                                                                                                                                               *Game 5 Friday Mar29th 7pm at Niagara                                                                                                                                                                                                   *Game 6 Sunday March 31st 2 pm at North Bay                                                                                                                                                                                         *Game 7 Tuesday April 2nd 7 pm at Niagara
(* if necessary)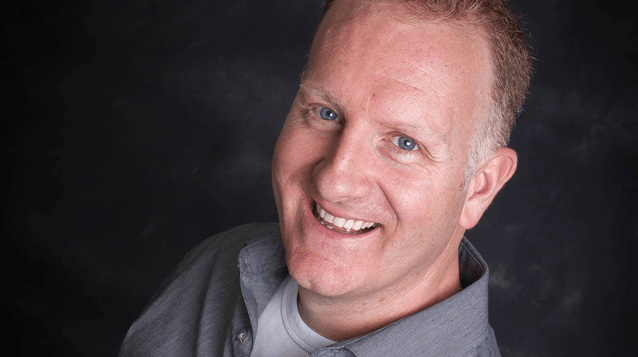 Rod Mawhood is a lifelong Niagara native who has had the pleasure of working in all three mediums – Radio, Print and TV – for over 20 years. His first announcing gig was with the then St. Catharines Stompers. Since then he's worked in radio and TV in Toronto, and currently is the announcer for the Niagara IceDogs and Niagara River Lions.
Rod also covers the Buffalo Bills for FOX Sports and the Buffalo Sabres for NBC Sports.