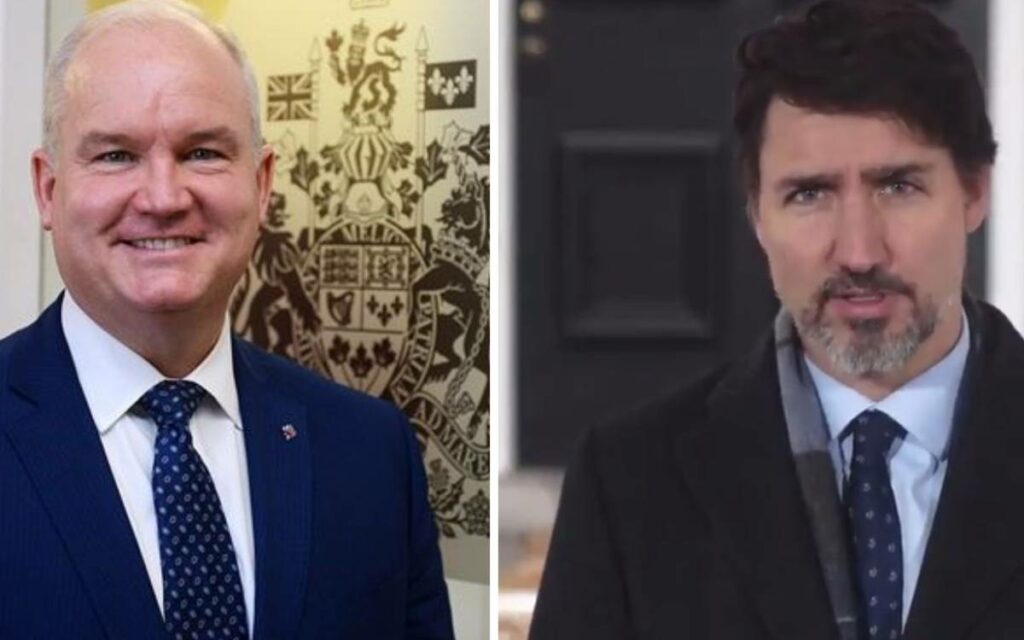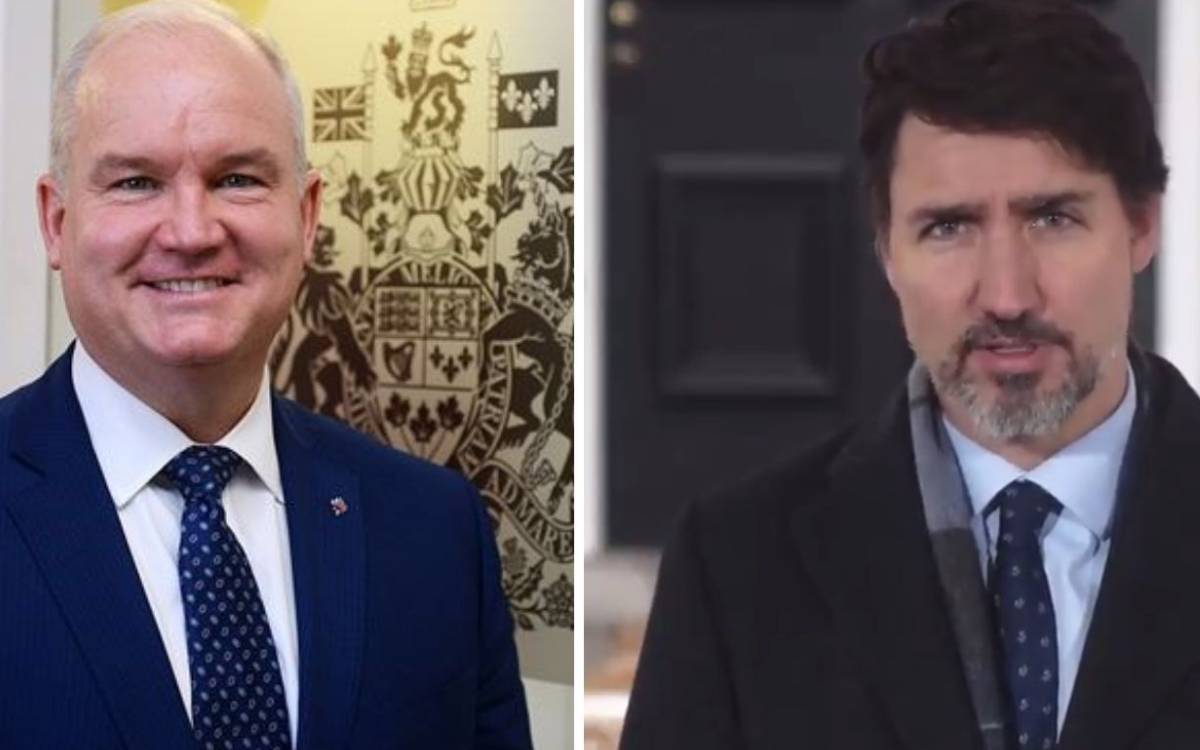 Conservative Leader Erin O'Toole Liberal Prime Minister Justin Trudeau.
One of the criticisms I often heard about Erin O'Toole's run for Conservative Leadership was he doesn't have the charisma of Prime Minister Justin Trudeau.
Mr. O'Toole doesn't come from an ultra-rich super-white privileged family. He didn't attend private dinners with Fidel Castro, Jimmy Carter or the Aga Khan.
He was never the Prince of Bowmanville, certainly not the Dauphin of Montreal like his primary opponent, Justin Trudeau.
His father John O'Toole was in politics sure. He was one of the hardest working politicians I have ever met, but his name didn't drip off the tongue of people around the world like Mr. Trudeau's dad's name did or does.
On the good side, to my knowledge Johnny Hansard, as we called him at Queen's Park, never gave anyone the finger while on a family vacation like Pierre Elliott did. And his name never emblazoned derogatory bumper stickers throughout Alberta – something Trudeau senior and junior can both claim.
And lastly, O'Toole the younger doesn't possess the looks of the Liberal Party boss. Therefore how is this son of an autoworker, who didn't come into the job with a name every Canadian knows, going to compete against the Liberal chosen one?
The answer came from Mr. O'Toole himself in his response to the Speech from the Throne Wednesday. And it was a line I think many Canadians, especially those suffering through economic hard times, mental health trauma and illness caused by COVID-19, can get behind.
"Canada doesn't need a poster boy, it needs a handy man."
Now, Mr. O'Toole doesn't have the name or the fancy friends Mr. Trudeau does and he isn't going to win a beauty contest against the Liberal boss. But as the great Canadian Red Green, that doctor of duct tape, always said, "if the women don't find you handsome, they should at least find you handy."
In all seriousness, at a time when our country has a nearly $350 million deficit, Canadians are locked up unjustly in communist China, a deadly pandemic that is well into its second wave and companies large, medium and small are shuttering for good, we do need more than simply someone who looks good in a suit.
Canada needs what Canada has always been about – Peace, Order and Good Governance.
Right from the start of Question Period, the first with Mr. O'Toole as Conservative boss, the differences between the two leaders of Canada's top parties was clear.
O'Toole lead off his first Question Period in charge, by challenging the Prime Minister in an area Justin Trudeau has tried to own – Reconciliation.
Instead of answering when the Liberal Party's talk on Indigenous Reconciliation will have action, the PM responded with a political shot. Mr. Trudeau's response was he is, "encouraged the Conservatives are taking interest in reconciliation."
While the tone was much milder and they didn't shout over each other, the response had the same essence as the tire-fire of the presidential catfight many watched the night before. Basically, forget about people's needs, forget about the failures of my government, forget about the people who are suffering from a pandemic, forget about the value of the question, forget about people altogether – now is my time to take a crass political shot.
Sunny Ways indeed.
Later Mr. O'Toole had a chance to respond to the Prime Minister's lack of class and, instead of taking a shot himself, he did something I would like to see more of from people who hold public office. Mr. O'Toole acknowledged not only the failures of Liberals, but Conservatives also, in the area of reconciliation.
He pointed out both parties haven't been good partners to Indigenous Canadians over the years. He then went on to say now is not the time to compare whose record is worse, now is the time to take action.
He pointed out something desired by many in First Nations communities, the ability for their businesses to compete for government contracts. I would guess that would be a central plank in a Conservative reconciliation plan.
This isn't a goal accomplished, but it is an example of the kind of real response to the serious problems Mr. O'Toole is trying to shine a spotlight on as the new leader of Canada's other party.
A telling point of the criticism was when he said the government is committed to "social experiments… good jobs are not glamorous enough."
Basically, don't expect fireworks, don't expect dancing in foreign countries or fancy socks. Don't expect a Conservative leader who puts flash over substance. This is simply not the kind of person Mr. O'Toole is and frankly it's also not the kind of leader Canada needs.
His response to the Throne Speech Wednesday said it all, Canada under Justin Trudeau is, "less united, less prosperous and less respected."
He spoke about what the needs are of Canadians from coast-to-coast-to-coast and how, "they don't need to build back better," the Liberal Throne Speech slogan.
Canadian businesses "need to stay open so the family can survive."
Listening to last week's Speech from the Throne confirmed for me the Liberal Party under Justin Trudeau are terrific writers of fantasy. In hearing Mr. O'Toole's response it is clear he is more comfortable in the "how-to" section of the bookstore.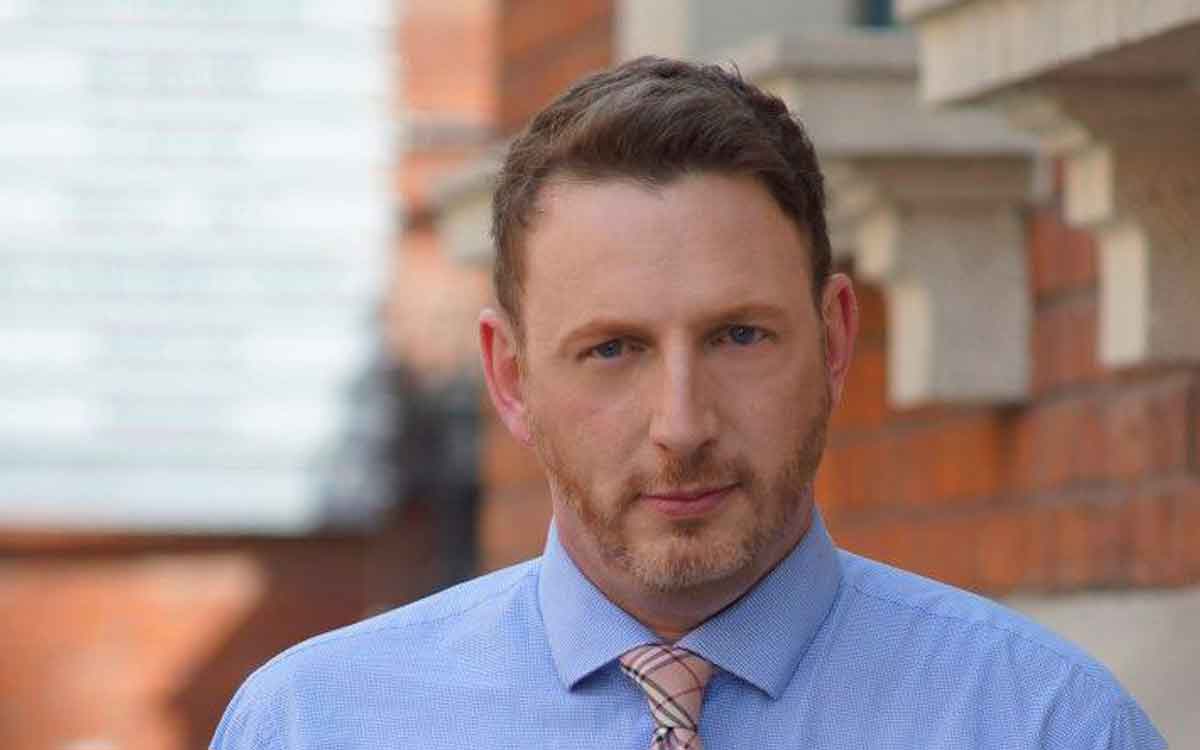 Kelly Harris is Principal of Harris Public Affairs. He is a regular commentator on Global News Radio 640. He has spent the last decade working with Canada's credit unions and served as Director on the Board of the Canadian Credit Union Association. An internationally published journalist, he has held senior positions in the Gordon Campbell government in British Columbia and Tim Hudak's opposition at Queen's Park. An avid traveller, cyclist, member of Bills Mafia and die-hard fan of the Toronto Maple Leafs.