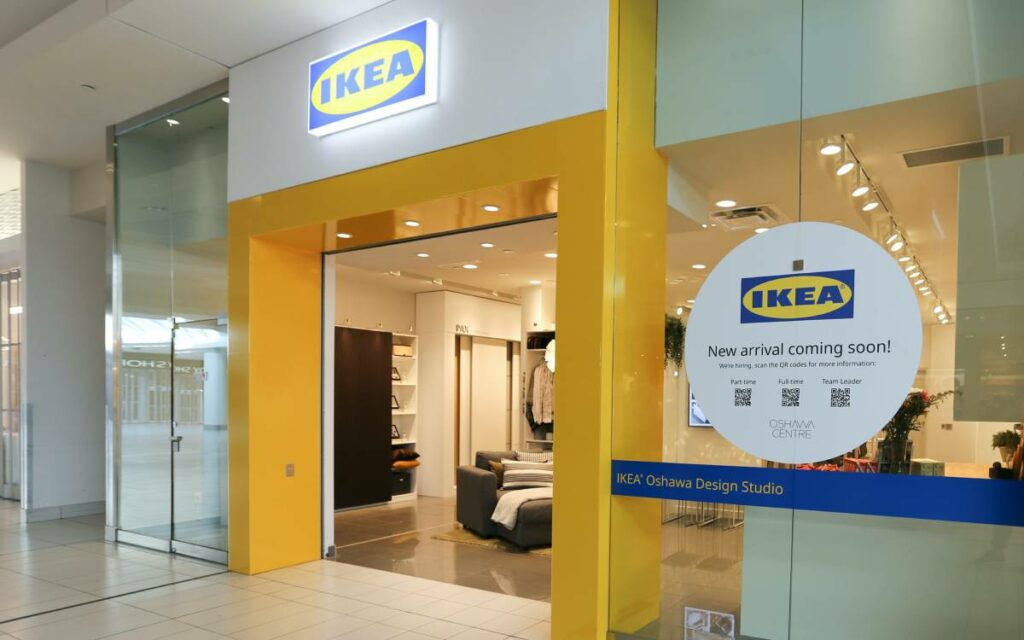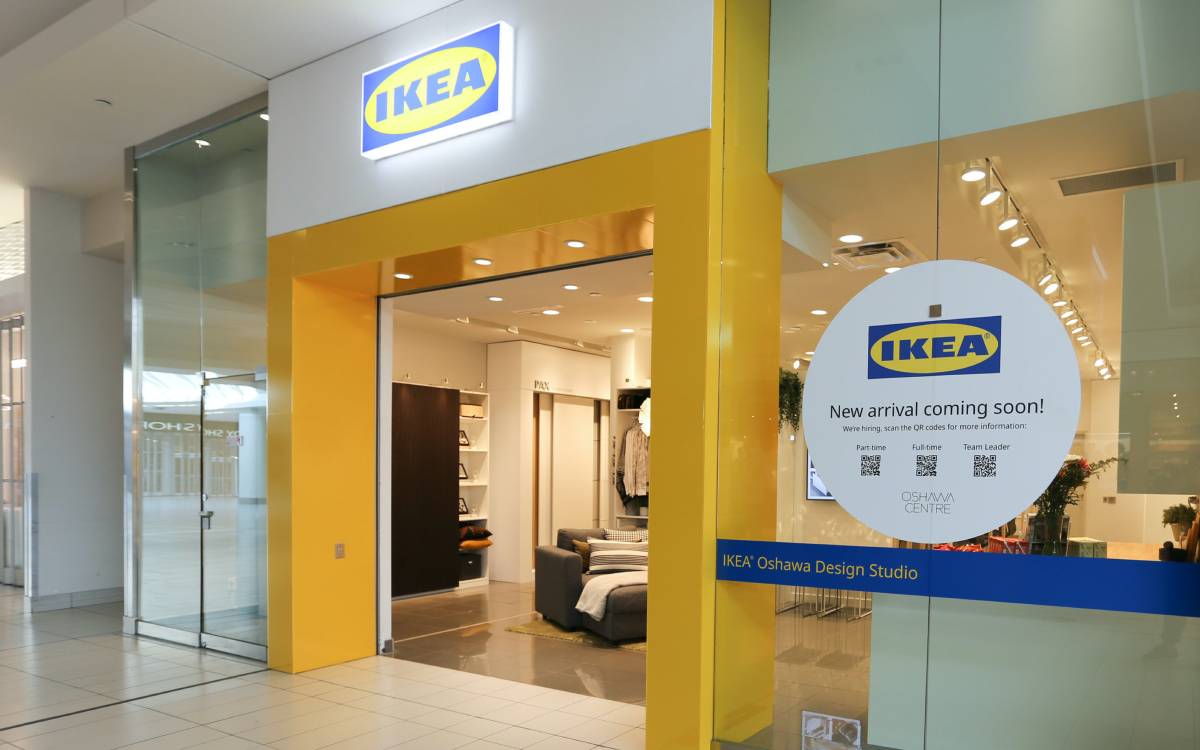 IKEA's new 'Design Studio' in Oshawa. St. Catharines will have its own Design Studio at the Pen Centre within the next few weeks. Photo credit: IKEA Canada
While many businesses have shut down over the past two years, St. Catharines will soon be welcoming an IKEA store back to the city. 
On Wednesday, October 13, IKEA announced that it would be expanding its Design Studio Network and opening a store in the Pen Centre shopping mall. 
The new Design Studio will allow local residents to design and plan their kitchens, bathrooms, and living spaces with the guidance of IKEA staff. 
The Design Studio is a new concept for IKEA in the Canadian market, hoping it will help the company connect with consumers and make IKEA more attainable and in closer reach. 
A statement from Toronto-area IKEA manager Niclas Karlsson-Järnkrok said, "Our ambition is to become more accessible to Ontario residents by bringing IKEA closer to them and offering new, convenient services that meet the evolving demands of our lives at home." 
"The IKEA Design Studio is one of the many ways we're delivering local, relevant home furnishing solutions to meet these evolving needs in a meaningful way."
Brian York, Director of Economic Development and Government Relations at the City of St. Catharines, believes that the new IKEA location will be a great addition to the Pen Centre's already strong list of stores. 
"As one of the world's largest retailer innovators, the new Design Studio concept will certainly bring IKEA closer to home for our residents and businesses. We are thrilled to welcome IKEA Canada back to St. Catharines." 
Local residents will be able to book one-on-one appointments with staff or use one of their self-serve kiosks to order furnishings. However, unlike a traditional IKEA, the store will be significantly smaller. Only a few select items will be on display in the new local showroom, and items won't be available for immediate takeaway. IKEA has also stated that the Design Studio is only temporary, expecting it to call the Pen Centre home for 12 to 18 months.
St. Catharines was home to a previous IKEA location at the Fairview Mall, before closing nearly two years ago in January 2020. That location, which was open for around four years, was primarily a pickup point for orders made online or at one of the larger IKEA locations. 
IKEA was founded in Sweden in 1943 and has grown to have 374 stores in 30 countries, including 14 in Canada. In addition to the Design Studio opening in St. Catharines, IKEA will also be opening stores in London and Brampton. 
The St. Catharines Design Studio is expected to open in late-October to early-November.