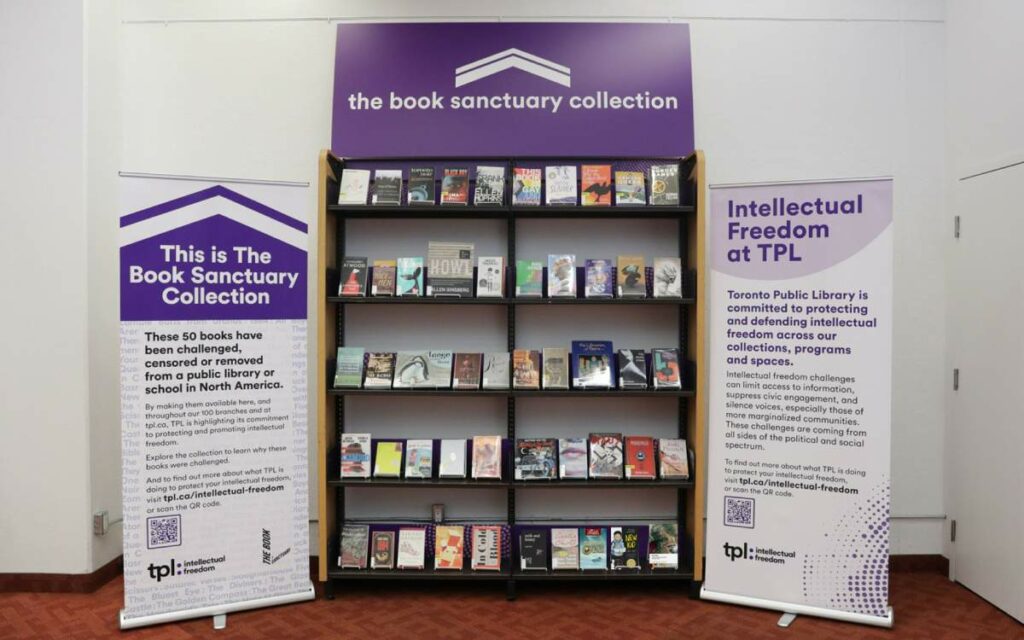 The Toronto Public Library recently launched a new initiative called the "Book Sanctuary". Its aim is to protect literary works currently being challenged for not meeting the ever-changing rules of "wokeism." Photo credit: Toronto Public Library
What do you think when you hear the word "sanctuary"? Most people associate it with refugees or illegal immigrants. But now it has a new application – protecting books under attack by the latest cancel culture zealots and censorship busybodies.  
Last week, to mark "Freedom to Read Week", the Toronto Public Library launched a new initiative called the "Book Sanctuary." Its aim is to protect books being challenged for not meeting the ever-changing rules of "wokeism," for not being sensitive or inclusive enough, or for raising uncomfortable topics that some may find offensive.  
It is a worthy initiative and unfortunately, much needed. 
The concept actually began south of the border where cancel culture and censorship wars are a common problem. The Chicago Public Library started its sanctuary program in response to the growing number of attempts to ban or re-write certain books deemed to be politically incorrect. There are now over 1,808 such sanctuaries located in libraries across the United States. 
Books like Ray Bradbury's "Fahrenheit 451" or George Orwell's "1984" were supposed to be fictional accounts of dystopian societies obsessed with, among other things, destroying offensive literature. It comes as a shock to recognize in 2023 that the same threat exists in Canada. 
The Toronto Public Library lists 50 titles in its sanctuary, explains why the books were challenged and provides access to them. Some of the titles may surprise you: The Diary of Anne Frank, the Bible, and such literary classics as Margaret Laurence's "The Diviners", John Steinbeck's "Of Mice and Men", and Harper Lee's "To Kill a Mockingbird." 
Examples of book-banning attempts in the modern era abound. 
Last year, the Durham District School Board got into the act by trying to ban the book "The Great Bear" for being harmful to Indigenous peoples. They backed down when it was pointed out the book's author was David A. Robertson, an award-winning Cree.
Just recently on the global stage, Ian Fleming Publications, who own the rights to the James Bond novels, edited many of the books to remove so-called offensive words. Even celebrity Whoopi Goldberg, no slouch in the culture wars herself, thought that a bit much.
And then there was Puffin, publisher for acclaimed children's British author Roald Dahl, who announced that it was removing so-called unacceptable words like "crazy," "fat" and "ugly" from his works. They have since compromised by printing two versions of the books. 
Some think re-writing the greater crime, for it changes the author's words and hence thoughts without his/her permission. 1984, indeed! 
It might be laughable if it all wasn't so serious. Entertaining opinions and thoughts that clash with one's own is how we learn and grow. Listening to different perspectives is supposed to be how successful democracies arrive at a social consensus. Debating the policy options in front of a government is how we solve important economic, social and health challenges facing our society.    
What is acceptable to write or say in public discourse is growing ever smaller. Opinions and policy options considered acceptable for debate are becoming more confined to a narrow set of what is considered politically correct – or "woke", to use the current term. 
It is a box we need to climb out of, since one likes to think that western society has advanced since the days of the Vatican's first list of prohibited books, published in 1559.  
But perhaps not so much.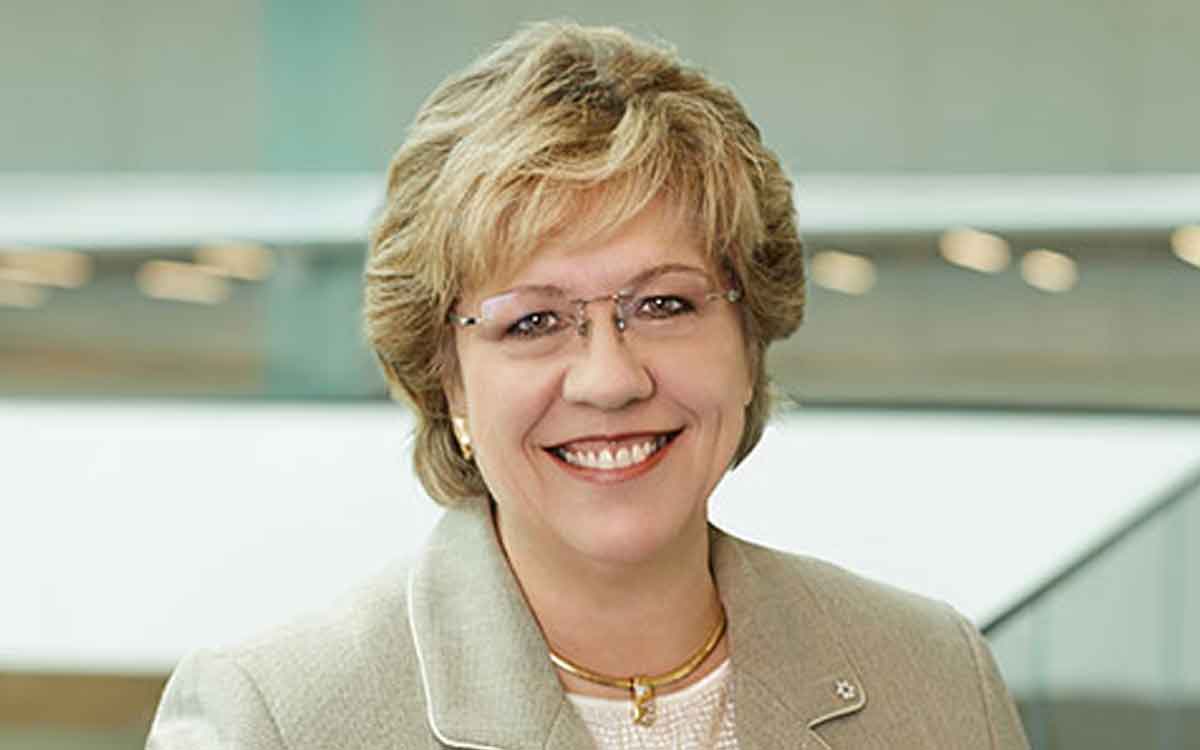 Janet Ecker is a former Ontario Finance Minister, Minister of Education, Minister of Community and Social Services and Government House Leader in the governments of Premier Mike Harris and Premier Ernie Eves. After her political career, she served as the founding CEO of the Toronto Financial Services Alliance, a public-private partnership dedicated to building Toronto region into an international financial centre. She currently sits on a number of corporate and non-profit boards, agencies and advisory committees.
Ms. Ecker received the Order of Canada for her public service contributions and was recognized as one of the "Most Influential People in the World's Financial Centres" by Financial Centres International.  She also received a "Canada's Most Powerful Women: Top 100 Award" from the Women's Executive Network and the Richard Ivey School of Business, among other awards. She is also one of the founders of Equal Voice, a national, multi-partisan organization working to elect more women.