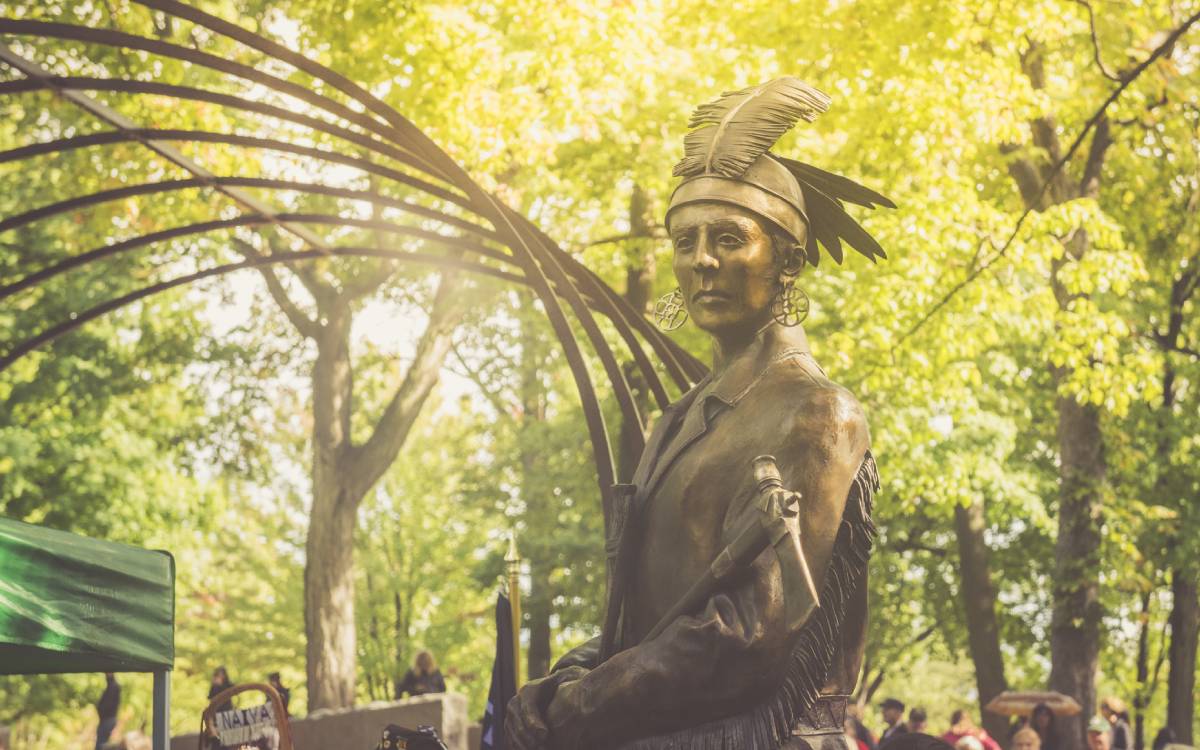 The Landscape of Nations memorial park at Queenston Heights in Niagara-on-the-Lake (pictured) is one of over 50 unique sites, monuments, and activities highlighted on the new digestible digital platform. Photo credit: Niagara Parks
The areas that surround and encompass the 56-kilometre Niagara River corridor between Lake Erie and Lake Ontario comprise easily one of the most historically and culturally significant regions in all of Canada. 
From serving as a key crossing point on the Underground Railroad to playing host to one of the most recognizable natural wonders of the world, the impact of the corridor's past and present stretch well beyond its borders. 
Thus, having a consolidated digital platform to assist visitors hoping to explore everything the area has to offer only makes sense. 
On Wednesday, Niagara Parks, in partnership with Parks Canada, Fort Erie, Niagara Falls, and Niagara-on-the-Lake, launched its new 'Explore the Niagara' initiative, an online guide that highlights all the sites and activities along the river corridor in a single, easy-to-navigate location.
"As the environmental and cultural stewards of the Niagara River corridor, Niagara Parks is proud to work with our municipal partners and Parks Canada to celebrate the history and culture of Niagara with this exciting new initiative," said chair of the Niagara Parks Commission April Jeffs in a press release. 
"I look forward to Explore the Niagara providing additional awareness and visitation for the many authentic and memorable experiences that Niagara has to offer."
Delivered in curated and digestible format, the site offers bite-size itineraries for experiences ranging from historic battlefields to cycling trails. 
The inaugural five themes for the initiative centre around Nation Building, Indigenous Culture, Black History, Active Living, and Nature, with over 50 unique sites, monuments, trails, and parks represented across all categories. 
"There is something for everyone in Niagara Falls and in the Niagara Region. The new Explore Niagara initiative highlights some of the far-reaching themes throughout Niagara that touch everyone in some way!", said Mayor of Niagara Falls Jim Diodati. 
"With a focus on diversity, nature and active living, we know that you will find something important and interesting to explore. We invite you to engage in this new creative set of highlights as a unique way to explore our destination!"
"We are blessed to live in a vibrant, active community surrounded by natural beauty, history, culture, and diversity," added Mayor of Fort Erie Wayne Redekop. "The 'Explore the Niagara' initiative is a dynamic example of using digital creativity to promote all the mighty Niagara River has provided us."
"Working together, Niagara Parks, City of Niagara Falls, Town of Niagara-on-the-Lake, Town of Fort Erie and Parks Canada have brought this idea to life, spreading the word about our incredible region and all it has to offer."
Founded in 1885, Niagara Parks is a self-financed agency of Ontario's Ministry of Tourism, Culture and Sport.