Prime Minister Justin Trudeau meets with U.S. President Joe Biden at the InterContinental Presidente Mexico City hotel in Mexico City on Jan. 10, 2023. Next week, Biden will visit Canada for the first time since taking office. Photo credit: AP/Andrew Harnick
President Joe Biden will make his inaugural trip to Ottawa next week, holding a series of meetings with the Prime Minister before wrapping up the overnight summit with an address to the federal parliament. 
While there is no shortage of issues on the docket for the two leaders to discuss, one would think it is sure to be a welcome distraction for the Trudeau government which has been embroiled in weeks of negative news coverage over the semantics of foreign interference by the Chinese government.
Of course, that is banking on the assumption that President Biden won't raise concerns of his own about what has been going on north of the border.
With no new fuel on the foreign interference fire this week, it had looked as if media attention on the issue might be dying down. That is until Trudeau announced his special rapporteur tasked with putting forward recommendations about the next steps to tackle the problem would be former Governor General David Johnston. 
On its face, it appeared to be a choice that Conservatives might be able to get behind. After all, Johnston was appointed by former Prime Minister Stephen Harper, and is generally well-regarded among political circles in Ottawa.
But there were a few glaring red flags with the appointment, and the partisan snipes quickly took over the narrative on social media on Wednesday evening. First, and most damning is the fact that Johnston is a member of the Trudeau Foundation, which has been linked to accepting donations from a Chinese billionaire with deep connections to the Chinese Communist Party.
The rest of the critiques focus mainly on the fact that Johnston has a pre-existing relationship with Trudeau, whom himself said he was a "family friend." Moreover, in media interviews, Johnston spoke about his relationship with the Trudeau family, noting that they had taken ski vacations together once upon a time. 
So, what to make of all of this? The biggest takeaway is that Trudeau seems not to care about the optics of this appointment and is therefore not treating the issue of investigating foreign interference in Canada's electoral system with the due diligence it deserves. Johnston himself, having held the role of governor general and understanding the importance of protecting Canada's institutions from undue influence, should have recused himself given his ties to an organization that has had its integrity compromised over the course of the last several weeks. 
This is the state of play for the Trudeau government heading into next week's bilateral with President Biden. At the moment, the U.S. is considering a ban on the social media app TikTok over concerns about American data being turned over to the Chinese government. While Biden has indicated he is still open to using the methods of old-school diplomacy to manage his relationship with Beijing, the U.S. has its hackles up.
For Biden not to raise the issue of Chinese foreign interference in Canada's electoral system would be shocking. After a disastrous couple of weeks, Trudeau and his team can only be hoping for a rebuking behind closed doors.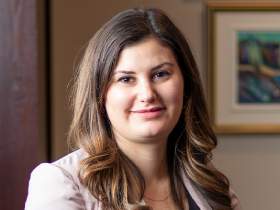 Josie Sabatino is a Senior Consultant at Summa Strategies, focused on providing strategic insight and helping clients meet their objectives in an ever changing and complex political and regulatory environment. Prior to joining Summa, Josie spent nearly a decade in political communications and most recently served as the Director of Communications to the Hon. Erin O'Toole, former Leader of the Official Opposition.