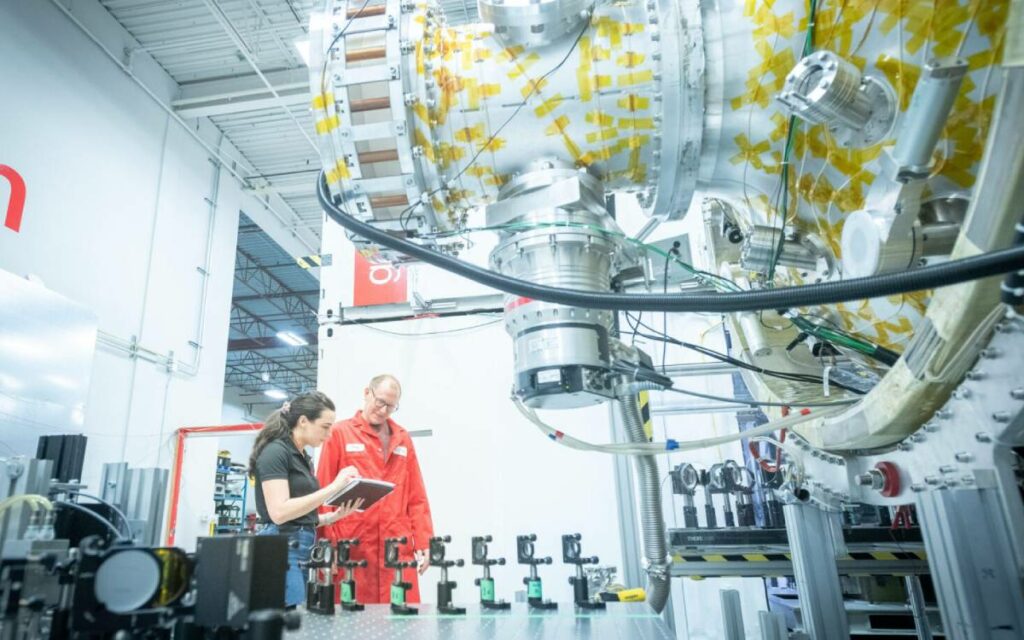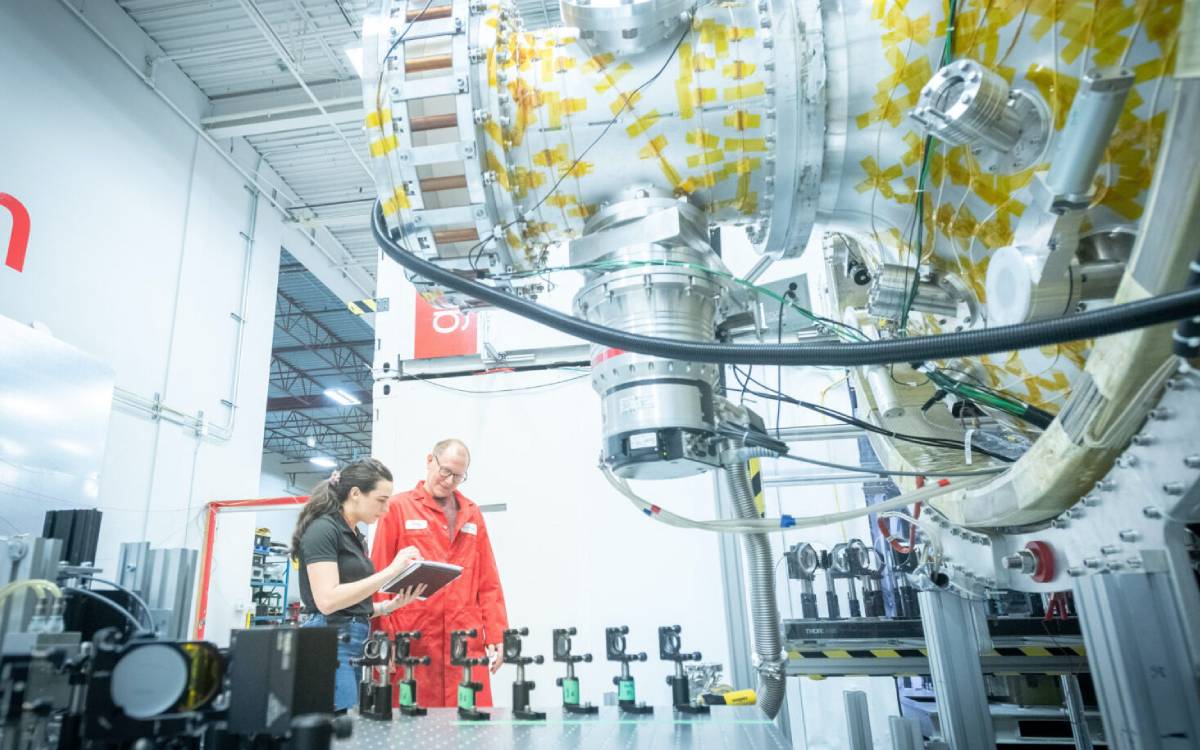 Photo credit: General Fusion/Bruce Power
Last week, Bruce Power, General Fusion, and the Nuclear Innovation Institute (NII) announced that the trio have entered into a Memorandum of Understanding (MOU) to collaborate on accelerating the delivery of fusion power in Canada. 
Together, the organizations will evaluate potential deployment of a fusion power plant in Ontario, with a particular focus on the 'Clean Energy Frontier' region of Bruce, Grey, and Huron counties. 
"As we seek innovative solutions to combat climate change, the tri-county region of Bruce, Grey and Huron is well positioned to build on its existing strengths as the Clean Energy Frontier," said president and CEO of the Nuclear Innovation Institute Bruce Wallace. "NII's Clean Energy Frontier program has a network of more than 60 clean energy companies in the tri-county region who are committed to advancing Canada's net-zero goals."
Conventional nuclear power plants – like those currently in operation in Bruce County and Durham Region – use nuclear fission to generate power. 
Both fission and fusion are nuclear reactions that produce an enormous amount of energy, but the processes are very different. In basic terms, fission is the splitting apart of atoms, whereas fusion involves the combining together of atoms. The Sun, for example, generates energy by fusing together lighter hydrogen nuclei into helium. 
At present, fusion is not commercially used to produce power, as harnessing the output is far more complicated than with fission. However, fusion creates less radioactive material than fission, has a virtually unlimited fuel supply, and is completely carbon-free.
"In order to achieve a net-zero future here in Ontario, and Canada, we need to continue expanding the clean electricity production of our existing facilities and will need innovation as part of the future," said president and CEO of Bruce Power Mike Rencheck. "Our partnership will explore these innovations and leverage the established capability in this region as a home to new technologies that will contribute to a carbon-free future."
Because of its incredible economic and environmental potential, governments around the globe have been pouring untold sums into fusion research in recent years, with promising results. In fact, just this past Wednesday nuclear scientists in the UK revealed a major breakthrough. According to Nature, back in December researchers at the Joint European Torus (JET) lab generated the highest-ever sustained energy from atomic fusion, more than doubling the lab's own record from experiments performed in 1997.
While there is still work to be done, the JET results are good news for the $22 billion nuclear fusion megaproject 'ITER,' which is currently under construction in France, as well as prospective projects being developed by Canadian organizations like Bruce Power, General Fusion, and the Nuclear Innovation Institute.
British-Columbia based General Fusion is currently building a Fusion Demonstration Plant, which is scheduled to be operational in 2025, the same year ITER is set to be complete. The project puts the company on course to bring clean fusion energy onto the world's energy systems by the early 2030s.
"This landmark MOU provides a framework in which Canada's energy leaders can benefit from each other's technology innovations and expertise to lead the way in adopting fusion power in Ontario and across Canada," said Christofer Mowry, CEO of General Fusion. "We look forward to advancing this partnership to help meet Canada's climate targets and the increasing electricity needs of Canadians."
After decades of unwarranted aversion, nuclear energy – produced either through fusion or fission – is finally being recognized globally for its potential to simultaneously reduce global carbon emissions, create immense wealth, and provide highly reliable power to populations around the world.