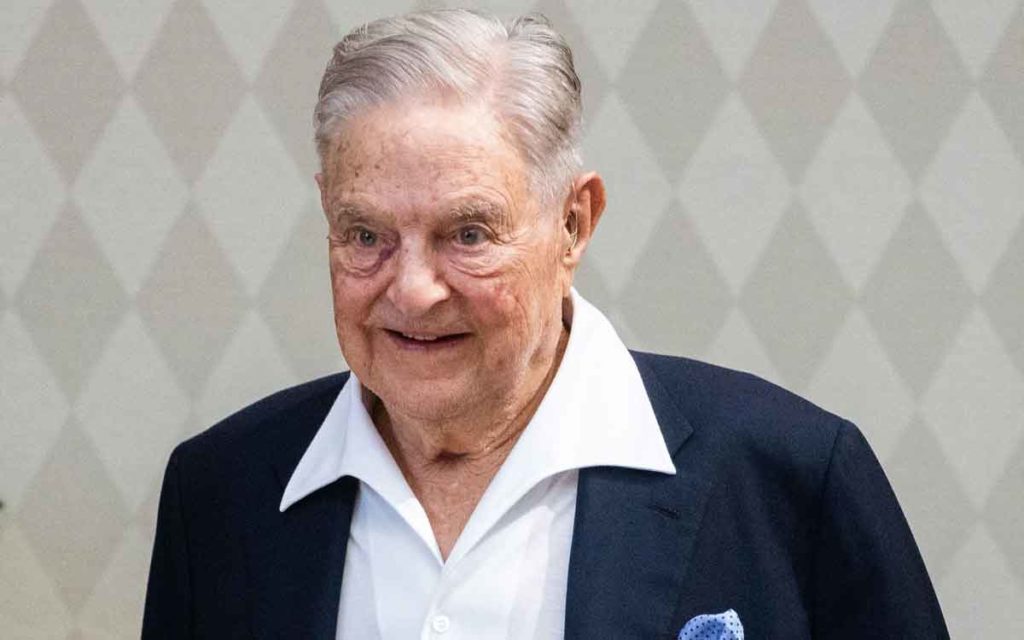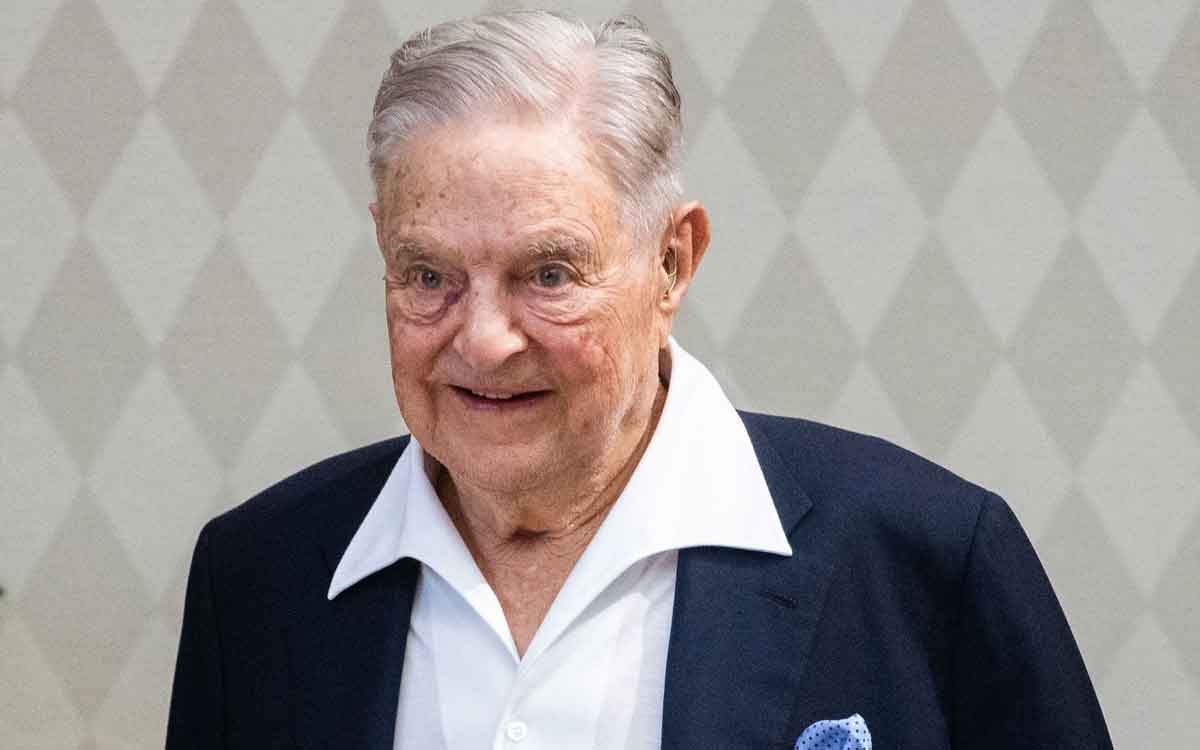 Billionaire George Soros. Photo: Georg Hochmuth/AFP/Getty Images
George Soros 4-part series reviews his life and achievements, beliefs and goals, and his ties and influence in Canada.
Who exactly is George Soros? Is he a billionaire investor and philanthropist or a Machiavellian globalist bent on creating discord? Soros' multi-million dollar donations to political causes has had direct influence on the outcomes of political battles and on elections around the world, including in Canada. So, what are the beliefs, aspirations, and goals of this man?
According to Forbes magazine, in 2018 George Soros was the 29th richest person in the world and the richest hedge-fund manager with a net worth of over $25 billion U.S. That same year the British news organization Financial Times named Soros "Person of the Year," describing him as "a standard bearer for liberal democracy, an idea under siege from populists." Next month, when Soros will turn 90-years young, it is expected he will be adorned and feted for his leadership in advancing global causes. Bottom line: George Soros has a lot of money and is an influential force on the world stage.
Soros injecting himself into current affairs as a mega-donor for progressive movements around the globe has expectedly created his detractors, many fueling conspiracy theories about the man and his intentions. Veronika Bondarenko, reported in Business Insider that "For two decades, some have seen Soros as a kind of puppet master secretly controlling the global economy and politics." Dubbed in the media as the "Connoisseur of Chaos," he has been accused of being the sultan of Antifa — hiring protesters, renting buses, and even stashing piles of bricks to be hurled at police and through glass storefronts. Currently there is a campaign urging international authorities to "investigate George Soros for funding domestic terrorism and his decades-long corruption."
Most recently, Soros made headlines with his private dinner speech to elite business leaders at the annual 2020 World Economic Forum in Davos, Switzerland. He unloaded on U.S. President Donald Trump, forecasting in the upcoming elections, "He will fail!" Soros claims the President is "a con man and a narcissist, who wants the world to revolve around him… This has turned his narcissism into a malignant disease." A stinging condemnation, but not unexpected by the U.S. Democratic Party's most affluent donor. Still, to understand Soros' bravado, one must first appreciate his life story.
George Soros was born Gyorgy Schwartz into a prosperous upper-middle class, non-observant Jewish family residing in Budapest Hungary. Experiencing the anti-Semitic prejudices rising from Nazism in 1930s Europe, the family changed its name to a Hungarian surname. Then at 13, the young Soros witnessed Nazi-Germany occupy his country and begin to strip Hungarian Jews of their rights. He recounts an indelible life lesson delivered by his father at the time of the Nazi invasion; his father instructed the family: "This is an emergency. If we remain law-abiding citizens and continue our current existence, we are going to perish." The family did what it could – including having George sent from his family home to live with a government official – and they managed to survive the brutality of Nazi rule where half a million Hungarian Jews were sent to death camps.
Soros attended the London School of Economics where he earned a masters degree in philosophy. He ventured to the U.S. to begin a business career in various merchant banks. In 1973, at age 43, Soros established his own hedge fund Quantum Fund, which has generated more than $40 billion through four decades of operation (the fund made $5.5 billion in 2013 alone).
Soros' meteoric hedge fund career included some notorious dealings. In 1992, Soros was named "The Man Who Broke the Bank of England" because of his short sale of $10 billion U.S. worth of pounds sterling, which made him a tidy $1 billion profit on the U.K.'s infamous Black Wednesday. Similarly, in 1996 he profited from a Finnish financial crisis; and in 1997 he profited from the Asian financial crisis.
Repeatedly, Soros made cash from market chaos. In fact, Soros' impact on the markets prompted Nobel-prize winning American economist Paul Krugman in 1999 to observe:  "Nobody who has read a business magazine in the last few years can be unaware that these days there really are investors who not only move money in anticipation of a currency crisis, but actually do their best to trigger that crisis for fun and profit. These new actors on the scene do not yet have a standard name; my proposed term is "Soroi."
Soros (and many others) has attributed his success in the stock markets to the "Theory of Reflexivity" – developed by Soros himself. In simple terms, this theory is used to decipher asset bubbles, market value of securities, and value discrepancies to short and swap stocks. Soros reads the boom and bust cycles of the market and anticipates investors' trading patterns. The more volatile the markets, the greater the opportunity to cash in.
Through his life, George Soros' money has funded groups that advanced his beliefs. In 2018, he donated more than $32 billion to the Open Society Foundations (OSF), an umbrella institute Soros himself had created in 1993 to help fund groups working for "justice, democratic governance, and human rights." On its website, the OSF states it "works to build vibrant and tolerant democracies whose governments are accountable to their citizens. To achieve its mission, OSF seeks to shape public policies that assure greater fairness in political, legal, and economic systems and safeguard fundamental rights…." Today OSF is funding a global web of activity in 60 countries, giving an average of $600 million a year to progressive causes.
One core recipient of OSF funding is the Tides Foundation and Tides Centres, which in turn directly and indirectly fund World Wildlife Fund, The Nature Conservancy, the Sierra Club, the American Civil Liberties Union, and a multitude of grant-making philanthropic foundations across North America. In the U.S., the Tides Foundation is a registered charity organization, fostering special interest groups, advancing progressive policy — and distributing money from anonymous donors to liberal causes and political campaigns.
The primary beneficiary of Soros and the OSF's political agenda in the U.S. has been the Democratic Party. Soros' generosity to the Party is legendry. In 2004, Soros spent more than $25 million to support 527 groups to defeat George W. Bush. In the 2016 presidential election, he spent more than $20 million on Democrats' Political Action Committees (PAC) and doled out $8 million on a pro-Hillary Clinton super PAC. In Fall 2019, Soros donated $5.1 million seed money to create his own Democracy PAC. Then in the first three months of 2020, Soros has pumped $28.3 million into Democratic groups for the 2020 election, including $5 million to pro-Biden Priorities USA PAC. The flow of money is constant, the well deep; Soros is intent that U.S. President Trump does indeed fail.
George Soros is an incredible man. He survived an incredible childhood, accomplished incredible financial success and is now wielding incredible influence. Canadians need to know more about Soros and the shadows he casts across our country.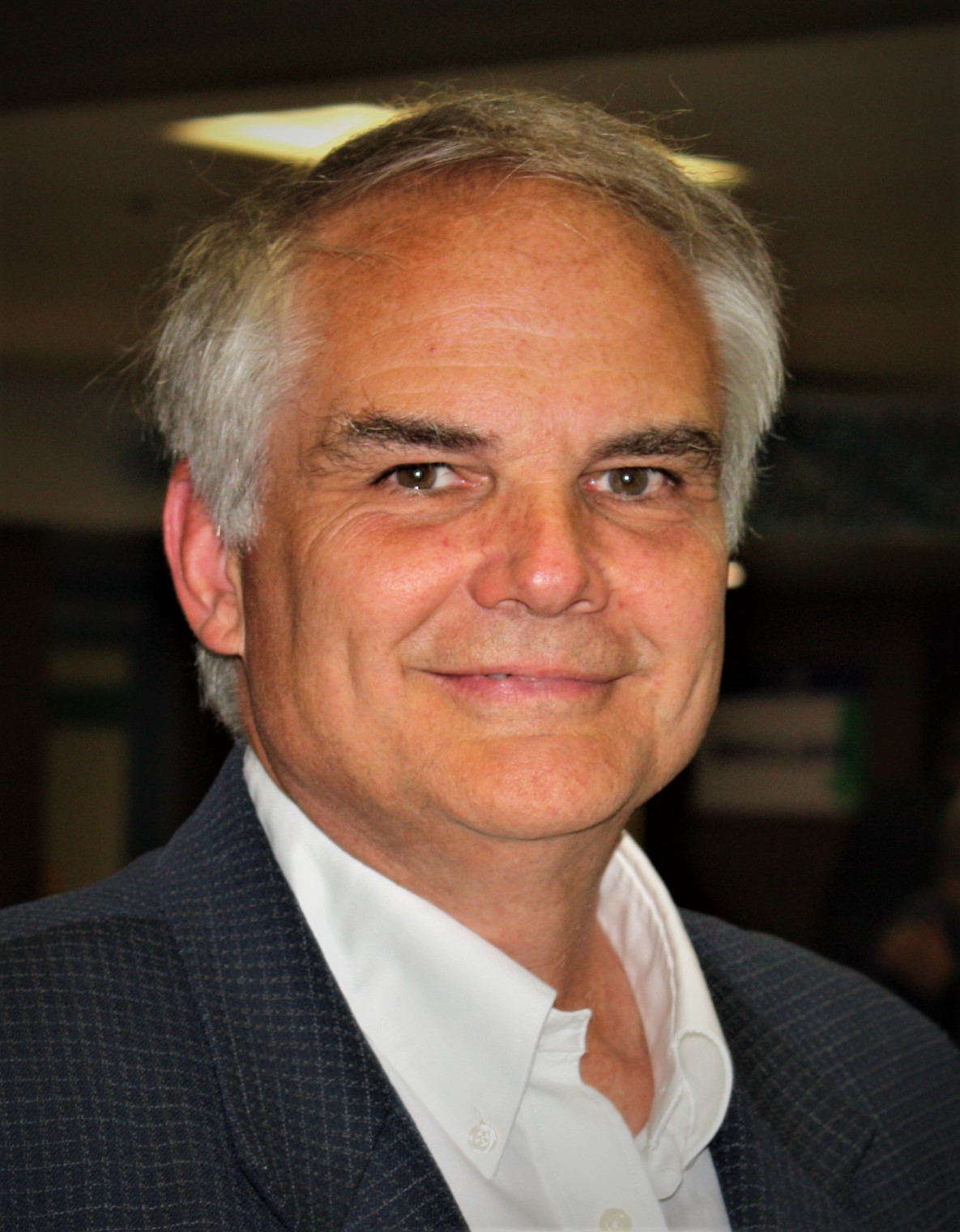 Chris George is an advocate, government relations advisor, and writer/copy editor. As president of a public relations firm established in 1994, Chris provides discreet counsel, tactical advice and management skills to CEOs/Presidents, Boards of Directors and senior executive teams in executing public and government relations campaigns and managing issues. Prior to this PR/GR career, Chris spent seven years on Parliament Hill on staffs of Cabinet Ministers and MPs. He has served in senior campaign positions for electoral and advocacy campaigns at every level of government. Today, Chris resides in Almonte, Ontario where he and his wife manage www.cgacommunications.com. Contact Chris at chrisg.george@gmail.com.