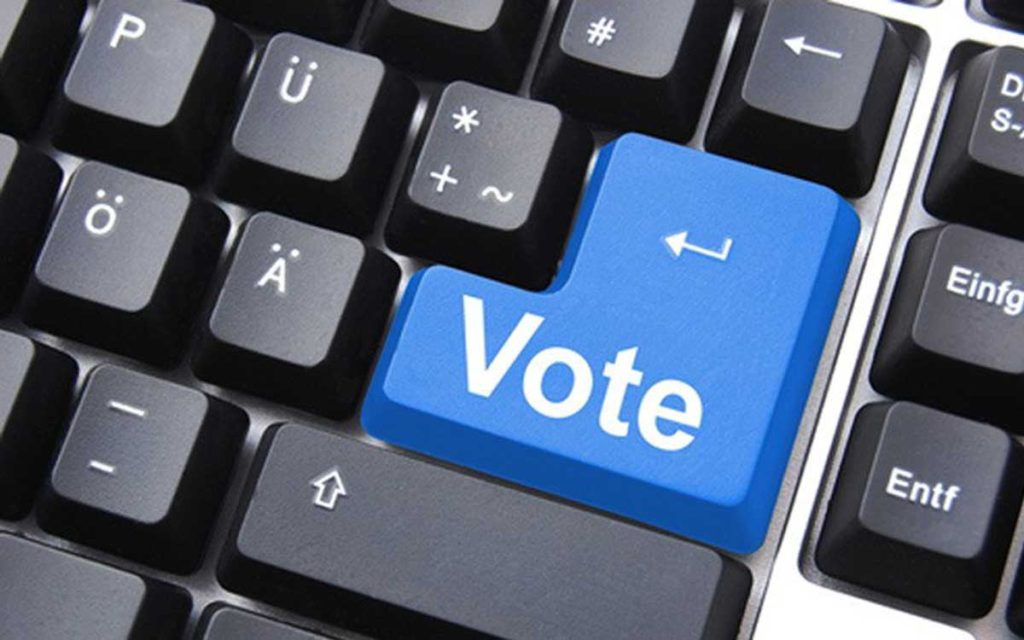 In Niagara, only the towns of Grimsby and Lincoln have taken the leap to online voting for this year's municipal election but a Brock University professor says the increasing participation in advance election polls is an indication that perhaps we are ready for online voting.
Although overall voter turnout is declining or staying low, particularly in municipal elections, Political Science Assistant Professor Nicole Goodman says the public's desire is for more flexibility when it comes to voting.
This year 194 Ontario cities and towns are expected to use online voting, a significant increase over 2014 when just 97 of the province's 444 municipalities tried a more technologically advanced way of casting a ballot. The hope is to increase voter turnout which for municipal elections lags around 30 to 40%.
While more and more municipalities are offering online voting as an option, federally and provincially, there has been less of a desire to move towards an electronic ballot. Elections Canada takes its marching orders from Parliament when it comes to running elections.
In her research, Goodman found that a decade ago, the primary reasons cited by Elections Canada for low voter turnout were a lack of interest or apathy. Today, "everyday life issues" are cited as the reasons for not participating, including mobility issues, illness, being too busy or being away from home.
Her research also indicates that a majority of voters, candidates and administrators want to see online voting implemented for elections in Canada. The primary reasons for wanting it include improved voter convenience, access and turnout. Online voting certainly is beneficial for people with mobility issues, seasonal residents and those in remote communities, the technology could be the difference between voting or not.
While online is more convenient and enhances voter accessibility by allowing people to vote wherever they are it also comes with security risks. Aleksander Essex, a University of Western Ontario Professor who studies cyber security has warned that the technology used in online voting leaves big questions around transparency and provides no guarantees votes are being counted correctly. Essex has publicly stated that online voting is "one of the greatest open problems in cyber security".
The city council of London, Ontario decided earlier this year to not entertain the idea of online voting due to ongoing security risks, the cost to implement it and limited proof that it will dramatically increase voter participation.
Surprisingly, Goodman found that, while some cited privacy as a key concern of online voting, others cited privacy as a benefit to the technology.
The challenge to policy-makers, she says, is to modernize voting processes while maintaining the integrity of elections. One way to enhance technical knowledge and raise the bar of security in community elections, she argues, is for the federal government to proactively collaborate and consult with experts and develop voluntary guidelines for online voting use. Although Canada has more online voting activity than most countries, there are no standards or guidelines dealing with electronic voting technologies.
"Canada should look at developing technical and operational guidelines. Such a document would boost technical knowledge in communities across the country and be a step toward enhancing electoral integrity," Goodman says.
"Electoral modernization is going to happen," she said recently in an interview on TVO's The Agenda with Steve Paikin. "Maybe it starts with an electronic voters list, registration, or maybe tabulation. But, eventually it's going to move to online or digital voting."