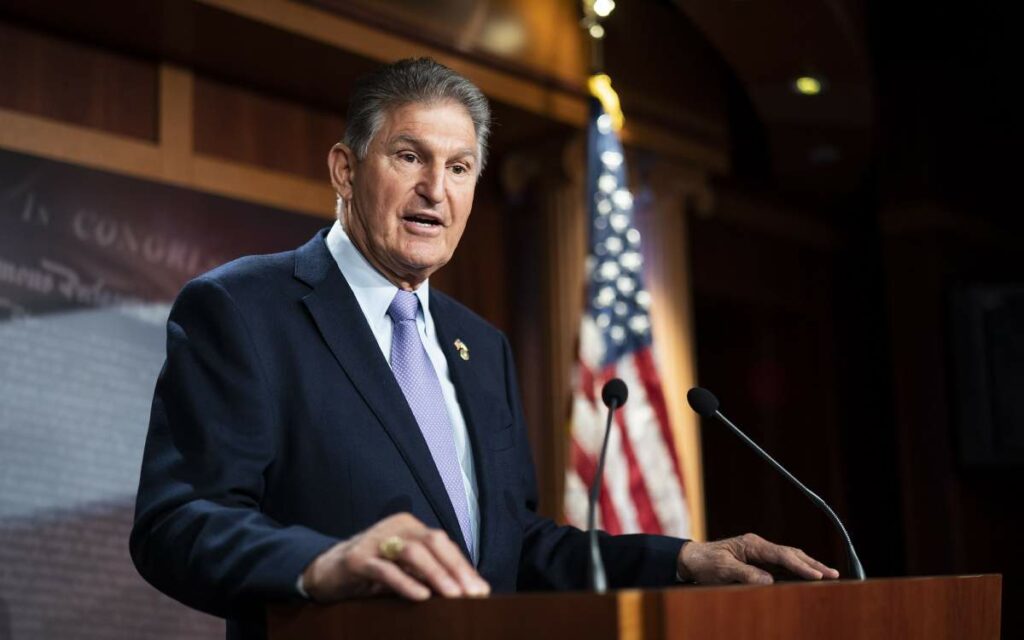 Manchin, often the target of criticism from the left wing of the Democratic Party, has started to tire of balancing the interests of his state, which depends on the fossil fuel industry, and those of a party becoming more entrenched in its Green Energy commitments. Anyone dismissing the possibility of a run down the middle should be cautious about underestimating Manchin, the nation's disgust with choosing between President Biden and former President Trump, or the interest a candidate who does not play to the extremes may have for many Americans. Photo credit: The Washington Post
In recent weeks, Joe Manchin, a Democratic senator from deep-red West Virginia has started to sound a bit like a presidential candidate and not a senator aiming for re-election in an uphill state race. 
Manchin has served as the Governor of West Virginia or its senator since 2005. As a fixture of West Virginia politics, Manchin wins races for Democrats that no other candidate from the state could win. Suppose Republican party officials successfully convince the present governor, Jim Justice, to challenge Manchin in 2024. In that case, the moderate Democrat, in a party moving leftward, may find himself, like Senator Sinema of Arizona, a politician with no political home. 
Not in lack of ambition, Manchin, who would love to see his party return more to its roots, would entertain the possibility of running as a third-party candidate. Anyone dismissing this possibility should be cautious about underestimating Manchin, the nation's disgust with choosing between President Biden and former President Trump, or the interest a candidate who does not play to the extremes may have for the vast middle of America. 
However, the legacy media ignore these middle-of-the-road voters, and instead carry a narrative that undergirds an America destined to become a Marxist state where income redistribution holds sway and mobocracy controls the levers of thought under the guise of "the science." 
The reporting on the possibility of a third-party candidate begins with the moderate group No Labels, a centrist political entity working hard to get a line for its candidate in all 50 states for the 2024 presidential election. 
According to the Washington Post, the group does not necessarily intend to field a candidate but wants an "insurance policy" in place in case the two major parties field "unacceptable" nominees. To say this has panicked political insiders in the Democratic Party understates the sense of concern advisors in the Biden Administration express in public comments. Adam Green of the Progressive Change Campaign Committee accuses the No Labels group of wanting to play "spoiler". 
Former presidential campaign strategist for George W. Bush, John McCain and Mitt Romney, Stuart Stevens, who now works with the anti-Trump Lincoln Project, offered a more in-depth analysis, saying, "The only way you can justify this is if you really believe that it doesn't really matter if it is Joe Biden or Donald Trump…So it is sort of a test. If you live in a world where it doesn't matter, this is kind of harmless. If you live in a world where it does matter, it is dangerous."  
Manchin would be younger than either Trump or Biden, and could conceivably peel off votes to win in swing states, or even in a place like Utah or Maine. Neither party could be certain of attaining the 270 votes needed to win if Manchin ran, and his folksy style just may win more votes than expected making him the first third-party candidate to win the presidency in over 150 years. 
The idea that Manchin may lack appeal ends with the comparison to Biden or Trump. The single most important factor helping Joe Biden ascend to the presidency rested on the idea that he was not Donald Trump. Manchin could easily use that simple argument after three elections with Trump at the head of the Republican Party, and an 82-year-old Joe Biden running for the fourth time on the Democratic ticket. One can already hear Manchin ringing that theme like the Liberty Bell: I am not Donald Trump, and I am not Joe Biden, vote for change. 
The simplicity of the campaign would take on its own energy. The country could find solace in not rewarding Trump and not sacrificing credibility by handing the presidency over to a man who will turn 86 if he serves a second full term, almost a decade older than Ronald Reagan when his presidency ended. Manchin could attract an interesting running mate like former Maryland governor, Larry Hogan, a so-called RINO, who won two elections in a deep-blue state and could put more states in play for a No Labels candidate. 
For his part, Manchin seems coy about the whole possibility of running. As the Post article mentioned above quoted Manchin as saying, "If enough Americans believe there is an option and the option is a threat to the extreme left and extreme right, it will be the greatest contribution to democracy, I believe." When asked whether he would participate in a No Labels ticket, he replied, "I don't rule myself in and I don't rule myself out." 
There are many questions to be asked, but with indictments hanging over Trump's head and the unavoidable issue of Biden's advanced age and noticeable cognitive challenges, Manchin's entry as a third-party candidate should not surprise anyone. He remains one of the most authentic mavericks in the nation, and with independents and "nones" (those who do not align with any party) up for grabs, his timing may be perfect.
No Labels has commissioned polls with HarrisX, a company Mark Penn, former Hilary Clinton aide, oversees. Penn has been distancing himself from the Democratic Party but insists that surveys indicate 60 per cent of voters are open to considering a third-party candidate if Biden and Trump run in 2024. Finding the right person, indeed the right ticket could propel the movement into something most have dismissed for the past century and a half. 
Perhaps the time has come to acknowledge that the last eight years prove America is sick, but neither Trump nor Biden has been the right medicine, with special interests within each party driving their agendas. Joe Manchin, a creature of the old Democratic Party, just might have the right stuff to get the country back on track.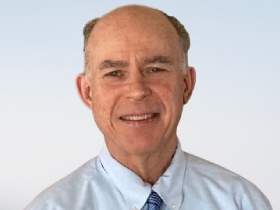 Dave Redekop is a retired elementary resource teacher who now works part-time at the St. Catharines Courthouse as a Registrar. He has worked on political campaigns since high school and attended university in South Carolina for five years, where he earned a Master's in American History with a specialization in Civil Rights. Dave loves reading biographies.