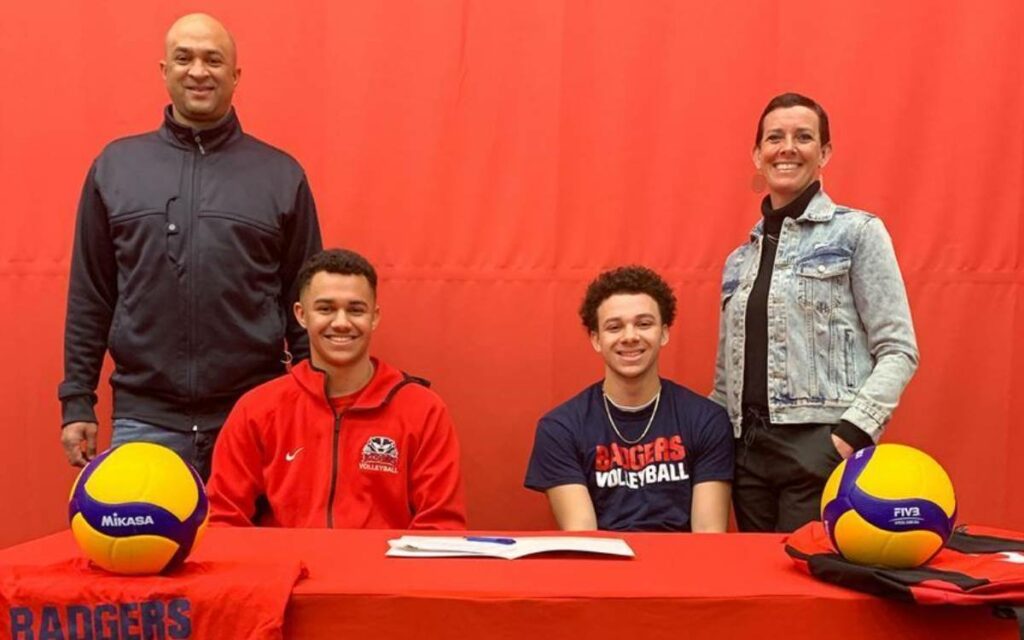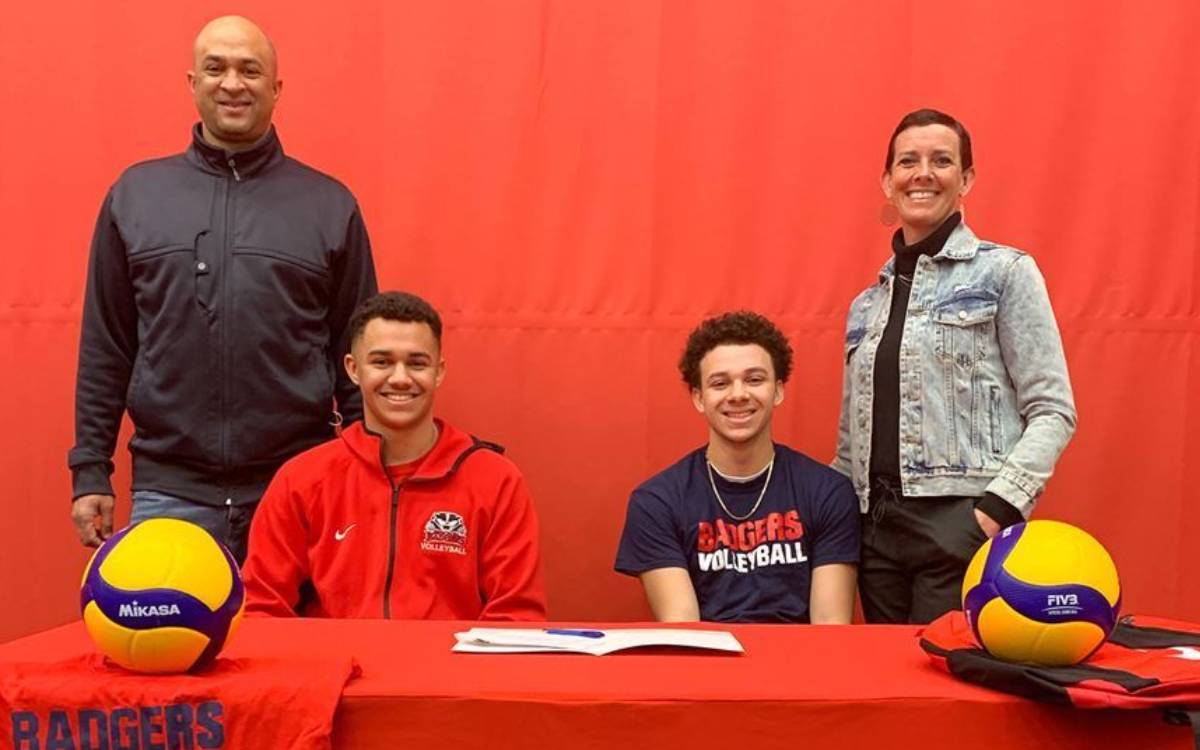 KJ Robinson (right) signs a letter of intent to play for the Brock men's volleyball team alongside brother Kersey, who currently plays for the Badgers, and parents Todd and Shelley. Photo credit: Brock Athletics
It's all in the family for the Brock Badgers men's volleyball team.
Badgers head coach Matthew Ragogna announced his 2022 recruiting class earlier this week, and it includes two signings whose older brothers already play for the Badgers. 
St. Catharines native KJ Robinson joins brother Kersey. The siblings are the sons of 1995 Brock grad and volleyball player Todd who played for the Badgers in the 1990s. 
An outside hitter for the Niagara Rapids, Robinson currently attends Eden High School, where he helped the Flyers win two Ontario Federation of School Athletic Associations volleyball championships.
"It's always been my goal to go to university and continue my scholastic career at Brock," Robinson said to gobadgers.ca.
The younger Robinson will be studying Criminology at Brock U.
"It's really cool for KJ. He comes from a great, local, Niagara family," said Badgers head coach Matt Ragogna. 
"And to know all three in the family, both brothers and their father played here – it's an incredible moment."
Meanwhile, Adam Shapcott joined the Badgers, and older brother Nolan, out of Westside Secondary School in Orangeville, and plays the libero position.
Adam will enroll in Brock's Sport Management program. 
"I was drawn to this volleyball program by the team's energy on game days and the overall vibe of the players as I followed the team throughout the season," said Shapcott.
Shapcott competes for the Pakmen Volleyball Club, where he has won two national and provincial championship titles while being named an OVA all-star.
"I know it means a ton for Adam to be playing with his brother again," Ragogna said. "The last time they played together was in high school.
I've never coached brothers before, and to know there's now two sets on the team is pretty unique. There's a ton of respect amongst everyone. 
I'm looking forward to it. 
The other Badgers recruits in left side are Carleton University transfer Devin Cooney (6'5), and middles Spencer Nelson (6'8) from Edmonton, and Liam Strong (6'5) out of Owen Sound, who actually attended Badgers summer sports camps in the past. 
"We are excited to officially announce this outstanding group of recruits," added Ragogna. "Our 2022 recruitment class is a reflection of our core values and culture, and we can't wait to integrate them into our daily performance habits. They will make an immediate impact in our gym every day."
Ragogna, who will be entering his fourth season as head coach, was an assistant coach for two years with the men's program while initially playing and serving as team captain during the 2016-17 season. Ragogna was an Academic All-Canadian and won the Dale Iwanoczko Award for Leadership in community, athletics, and academics. During his undergraduate degree, he also served as an assistant for the women's program from 2012-2015. 
Ragogna also coaches with the Team Ontario program and has been an assistant coach for Team Ontario Red, followed by a head coaching appearance for the program in 2018. Matt is currently the Assistant Coach for the Team Ontario program that will represent and compete at the 2022 Canada Games taking place here in Niagara.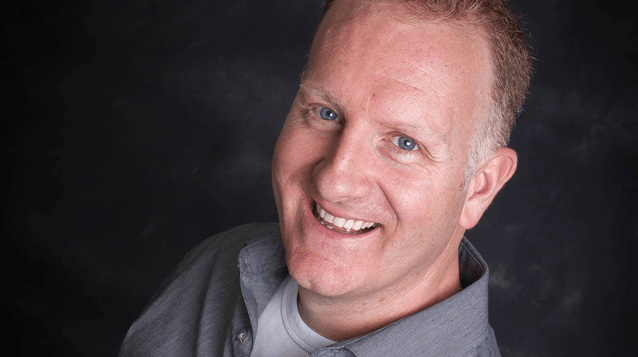 Rod Mawhood is a lifelong Niagara native who has had the pleasure of working in all three mediums – Radio, Print and TV – for over 20 years. His first announcing gig was with the then St. Catharines Stompers. Since then he's worked in radio and TV in Toronto, and currently is the announcer for the Niagara IceDogs and Niagara River Lions.
Rod also covers the Buffalo Bills for FOX Sports and the Buffalo Sabres for NBC Sports.