Hotel Dieu Shaver Hospital (pictured) holding fundraiser at Canada Games Park. Photo credit: Hotel Dieu Shaver
Almost a month to the day after the province announced it was investing $2.5 million dollars into the Hotel Dieu Shaver Hospital, the Niagara Region's only rehabilitation and complex care hospital will be holding a fundraiser this Saturday called 'Hope in Motion.'
Hope in Motion is a mobility inclusive event where you set the challenge. You can walk or wheel your way around the track at Canada Games Park, at your own pace, setting your own goal.
The event will include the HDS family of healthcare staff, patients, program graduates and loved ones, along with any resident of Niagara or beyond to raise funds for patient equipment needs at Hotel Dieu Shaver. 
You can register as an individual or create or join a team. 
Whether your goal is 50m or 5,000m, 1 lap or 10 laps, all abilities are invited to join Hope in Motion.
Hotel Dieu Shaver Hospital Events Coordinator Halley Burnham says the event is all about the patients and their care.
"We know that HDS has a very high patient satisfaction rate, we hear all the time how patients love their care, and we wanted to create something geared towards them," Burnham said. 
We know that many of our patients, current and past, have mobility limitations so that's how this event was born."
The list of former patients at Hotel Dieu Shaver is thousands long, but Rachele Dove has her own unique story. 
The now 21-year-old was a Canadian Olympic snowboarding team hopeful, but her destiny changed in June of 2010 when she suffered a massive stroke. 
When Dove arrived at HDS she couldn't walk, couldn't move her right side; couldn't speak; couldn't swallow. Dove couldn't even show off her trademark smile.
At Hotel Dieu Shaver Hospital she was surrounded by an interdisciplinary team including a speech therapist, physiotherapist, occupational therapist, nutritionist and more. 
Dove spent two and a half months as an inpatient at HDS, and continued her journey to rehabilitation as an outpatient for an additional four months. 
A positive attitude, relentless determination, and the support of her Hotel Dieu Shaver team, friends and family meant Dove walked out of HDS with her smile back intact.
Dove is excited to join the inaugural Hope in Motion event as a way to give back to HDS – a place that holds a special spot in her heart – and hopes to reunite with members of her healthcare team. 
WHAT TO EXPECT ON EVENT DAY:
Decide what your goal for the day is. Whether it's 50m, 100m, 4km, 1 lap, 2 laps, 10 laps – it's up to you!
Once you know your goal, fill out an event bib at registration to share it and the reason why you're participating.
Head over to the start line when you're ready to set Hope in Motion!
The 400m track will be open from 12:00pm – 2:00pm. You're free to start and stop whenever you'd like.
If you need a break there will be chairs and water around the track for you to rest and rehydrate.
Participate on your own or with a support network of family and friends!
Grab something to eat at our BBQ lunch and check out our awesome raffle.
EVENT DAY TIMELINE:
10:30am – Registration Opens
                 – Penny Raffle Opens
11:45am – Opening Ceremonies & Ceremonial 1st Lap with Staff
12:00pm – Lunch Service Starts
                 – Track Opens to Participants
2:00pm – Track Closes
                – Lunch Service Ends
                – Penny Raffle Drawn
For more information visit: https://hdsfoundation.akaraisin.com/ui/HopeInMotion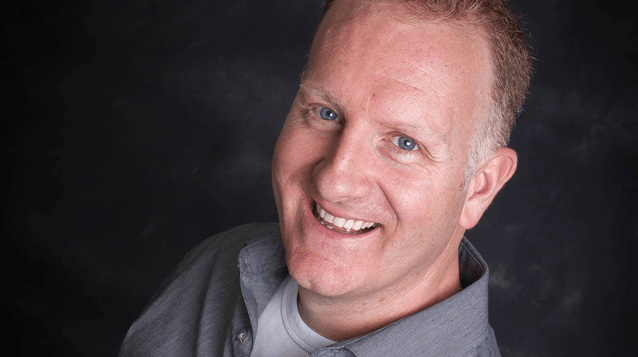 Rod Mawhood is a lifelong Niagara native who has had the pleasure of working in all three mediums – Radio, Print and TV – for over 20 years. His first announcing gig was with the then St. Catharines Stompers. Since then he's worked in radio and TV in Toronto, and currently is the announcer for the Niagara IceDogs and Niagara River Lions.
Rod also covers the Buffalo Bills for FOX Sports and the Buffalo Sabres for NBC Sports.