With MPs set to return to work Monday, the following piece offers an overview of recent news on the federal front vacationing parliamentarians – and indeed some Canadians – may have missed. Photo credit: The Canadian Press/Adrian Wyld 
MPs return to Ottawa on Monday from a six-week Christmas recess. Much has occurred in the time the elected representatives have been away from their Parliament Hill offices. 
This week, media reported that PM Justin Trudeau and his gaggle of 38 cabinet ministers were in Hamilton to reflect on how the government will provide needed relief to Canadians through the challenging year ahead. In the scheduled scrums, Trudeau and his ministers repeated the salve that "we are going to get through these tough times together." Canadians were reassured that the cabinet braintrust has a bold plan to transition the country's resource-based economy and position Canada as a leader in the global drive to a greener future. The cabinet retreat was a wonderfully staged political stump event – except for the crowds jeering the PM, which the legacy media dutifully minimized or ignored all together. 
Recently there has been a growing number of media accounts about the financial strain felt by Canadians across the country. But news from Ottawa reveals bureaucrats in the Nation's Capital are experiencing things differently. Just before Christmas, Treasury Board president Mona Fortier ordered federal government bureaucrats back to their office – for two or three days a week. Since Fortier's announcement the outcry from the Public Service Alliance of Canada has been relentless. Government workers are bemoaning the fact that they will have to leave their homes to weather the cold of winter and be subjected to an unreliable light rail transit system. Unions are threatening to strike. Meanwhile, the vacancy rates in federal offices are reported to be as high as 70 per cent.
The union representing the Canadian Revenue Agency (CRA) is demanding a pay raise of more than 30 per cent over three years or they will strike during tax time this spring. CRA workers want to see a bump in pay to meet what other Ottawa bureaucrats are making. Consider that after three years, a "mid-range" CRA desk jockey makes $66,687, whereas the same level bureaucrats make more after 36 months in Parks Canada ($77,608) and the Canadian Food Inspection Agency ($79,298). Verily, this is experiencing the realities of economic hardship differently, when you consider that after a short three years of employment Ottawa bureaucrats are fortunate to cash in above the average $61,119 salary earned by a full-time worker elsewhere. 
This week there was a headline concerning further fallout from the Phoenix Pay System and the fact that about 120,000 employees have yet to repay $559 million in salary overpayments. There are no details or deadlines on the recovery of this money. 
One Ottawa scandal that is currently being unraveled by MPs is the government's $54 million ArriveCan app and the multimillion dollar payments to two local consultants. A parliamentary committee heard testimony that the consultancy GC Strategies billed the government $9 million over two years to manage the outsourcing of contracts awarded to software engineers working on components of the ArriveCan app. The two partners personally made $2.7 million essentially for managing the hiring process of a program team, comprised of people secured by firms such as KPMG and BDO Canada.  
MPs also learned that in addition to this $54 million government debacle, GC Strategies billed 20 different government departments another $35 million for similar work over the two-year pandemic period. The Globe and Mail newshound Robert Fife summed the news story up this way: "ArriveCan contracting wasn't that bad. It was worse."
There's more concerning government spending news that has come to light in the last six weeks: federal contracts awarded to the Trudeau-friendly consulting firm McKinsey total $101.4 million since 2015; a new report on federal contracts revealed that at least $22.2 billion was outsourced in a single year (2021-22) across all departments; and, a new government report (released on December 31 when Canadians were all intently watching the news from Ottawa) estimates the federal government's zero-emission by 2035 program will cost Canadians "at least $99 billion."
As disturbing as this management of taxpayers' money is, there was "that exchange" between Senator Elizabeth Marshall and Canada's Finance Minister Chrystia Freeland at a Senate finance committee meeting reviewing the government's fall fiscal plan. Senator Marshall took issue with the government paying $2 billion to a non-existent entity called "the Canada Growth Fund," which has no governance structure and the vague corporate objective "to help seize the opportunities provided by a net-zero economy." Critics of the new fund suggest this entity-in-name-only is the second coming of the defunct Canadian Infrastructure Bank (CIB). However, there is no way of knowing because the Finance Minister was incoherent in her response to Senator Marshall's $2 billion question.
Speaking of federal infrastructure money, the breaking news in Ottawa is that the Department of Infrastructure admitted that it misinformed Parliament and Canadian taxpayers about billions of dollars of program spending. The then-Infrastructure Minister Catherine McKenna knowingly tabled incomplete and misleading documents: in one case there was a departmental plan that did not report $3.5 billion in spending, and another that under-reported spending on internal services by $20.2 million. 
And speaking of Chrystia Freeland, at every opportunity the finance minister performs her common trope about the country being in a "position of strength" and with "the strongest economic growth rate in the G7" (and she even has the PM repeating these lines). However, this script ignores the impact that the recession, inflation, and higher interest rates – not to mention increased taxes – will have on Canadians. In Hamilton, Freeland's cabinet colleagues were informed by financial experts about the pressures being felt by Canadians coping with an annual 17 per cent rise in food prices and housing costs that now account for 50 per cent of a person's income. 
Putting Freeland's narrative aside, Canadians have rough waters ahead. The Organization for Economic Co-operation and Development (OECD) projects growth in living standards in Canada will rank dead last among its 38 developed member-countries over the next 40 years. One major factor for this is that, during 2020-21, Canada outspent all countries in the world to post an overall debt burden equivalent to 352 per cent of GDP. Yves Giroux of the Parliamentary Budget Office has sounded the alarm bells on the interest charges to carry this debt load. This fiscal year, interest charges on the debt is projected to be $26.9 billion and by 2026-27 they are expected to be $42.9 billion (factored with a near-zero interest rate). However, with our increased interest rates, the payment is likely to be three to four times that amount. 
There's even more news from these past six weeks, and each issue on its own is a serious concern: 
The government heralded the introduction of its new Just Transition jobs program for the oil and gas sector with little details – and a minister memo that surfaced suggesting workers can be retrained as janitors and cabbies. 

Repeated calls from the United Nations for help to restore order in Haiti have gone unanswered (because Canada does not have the military personnel to spare). 

Repeated calls for military equipment – tanks – to help the Ukraine war effort had gone unanswered before Thursday (because Canada has few reliable, operating tanks).

Canada now has the notorious distinction of being the global leader in harvesting organs for transplants from persons who have participated in state-assist euthanasia. 
There is too much news; one's head is left spinning. 
Lost in all these headlines (and downplayed in legacy media) are the admissions of former finance minister Bill Morneau who exposed the dysfunctional behind-the-scenes operations of the Trudeau government. His is an insider's account of the unsavory characters running the nation's business from behind closed doors. Much of what Morneau reveals about the PM Trudeau and his PMO operatives is neither news, nor surprising. It echoes the accounts of many who went before him: Jody Wilson Raybould, Jane Philpott, Celina Chavannes and, most recently, Wayne Easter. 
To returning MPs, welcome back to the Hill. I trust you will get caught up on Ottawa's news in no time.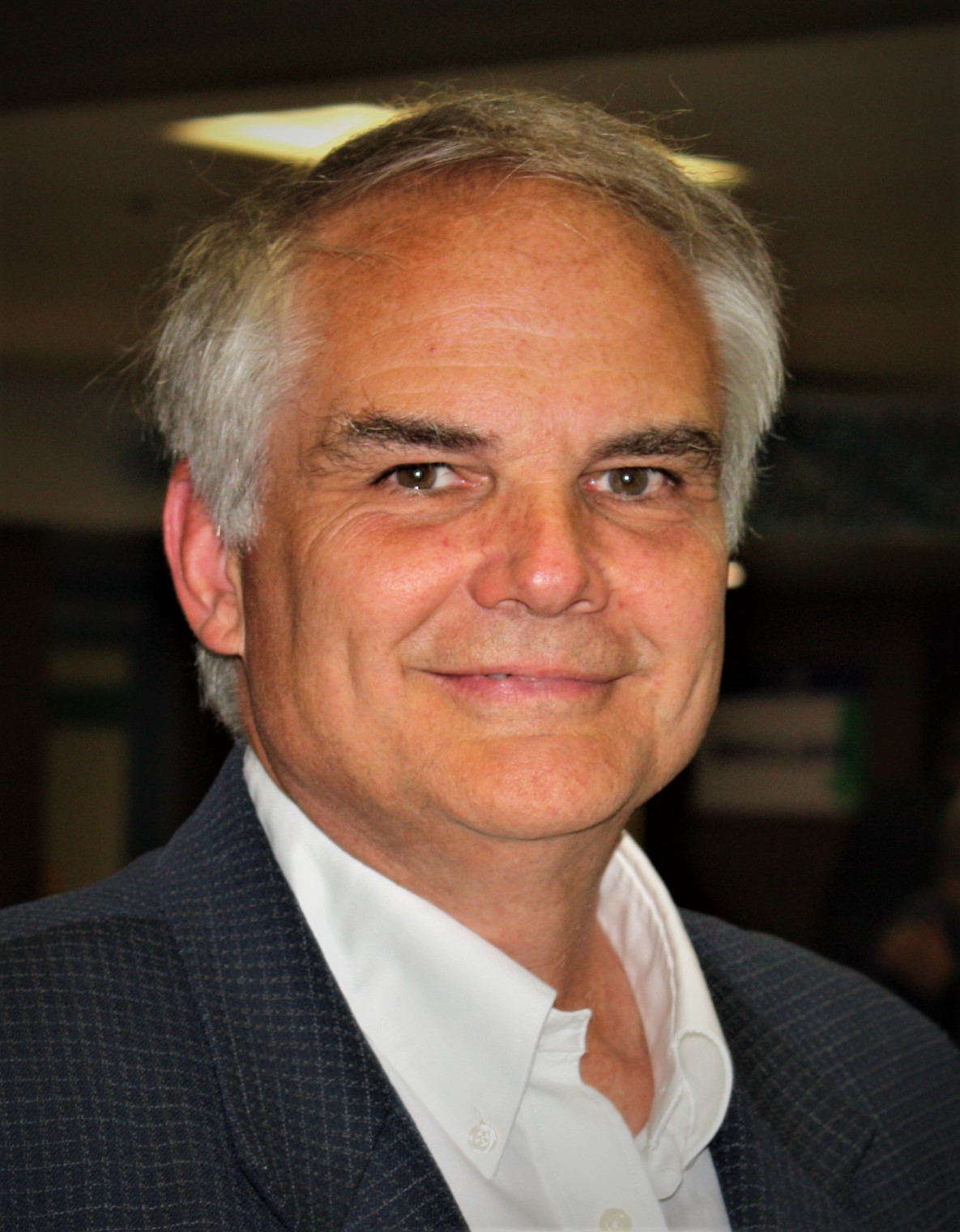 Chris George is an advocate, government relations advisor, and writer/copy editor. As president of a public relations firm established in 1994, Chris provides discreet counsel, tactical advice and management skills to CEOs/Presidents, Boards of Directors and senior executive teams in executing public and government relations campaigns and managing issues. Prior to this PR/GR career, Chris spent seven years on Parliament Hill on staffs of Cabinet Ministers and MPs. He has served in senior campaign positions for electoral and advocacy campaigns at every level of government. Today, Chris resides in Almonte, Ontario where he and his wife manage www.cgacommunications.com. Contact Chris at chrisg.george@gmail.com.