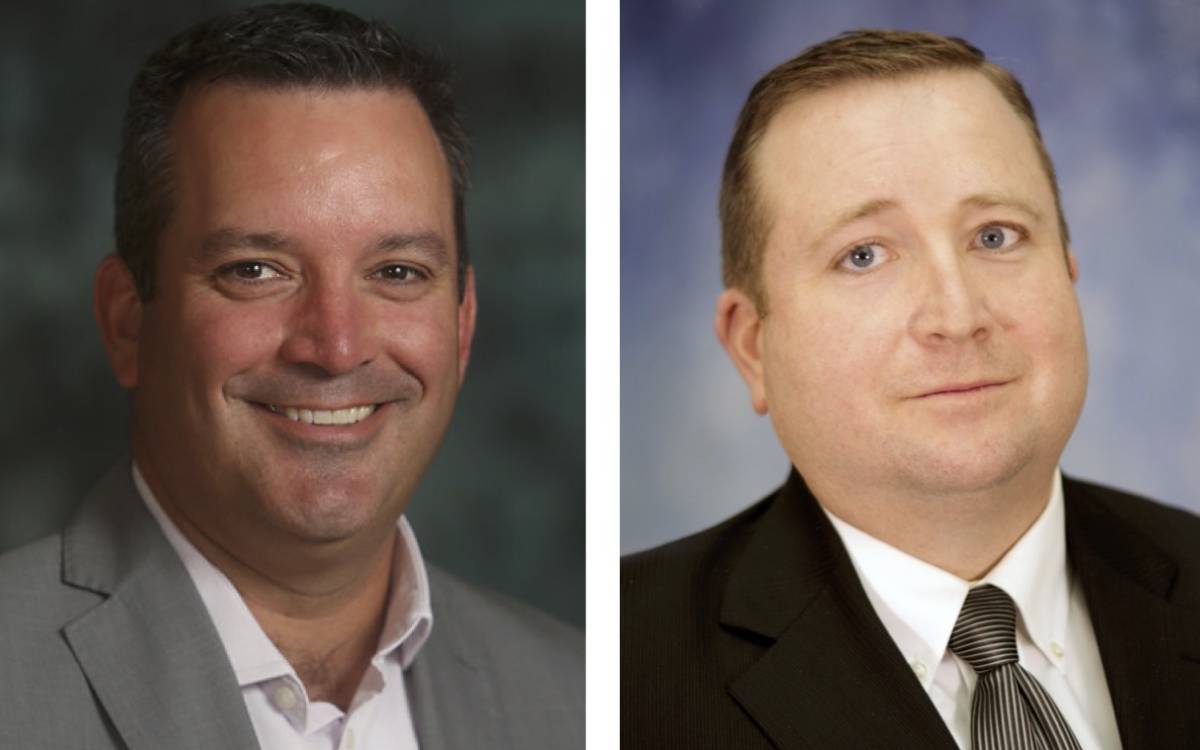 David Oakes (left) and Jason Burgess (right). Oakes was recently hired as the new CAO for St. Catharines in May, while Burgess was hired as the new CAO for Niagara Falls in April. Welland and Niagara Region are both currently on the hunt for new chief administrative officers to head their respective staff. Photo credit: LinkedIn/David Oakes and Niagara Region
Elected municipal politicians have one employee to hire and fire: the chief administrative officer (CAO). It's an important chair to fill, since all municipal employees report to the CAO, who is charged with making important decisions about hiring employees, planning budgets, and managing operations. The CAO is also the primary member of municipal staff to interact with the elected council, and to implement its policies. Undoubtedly the CAO's greatest responsibility is in the preparation and submission of the annual budget and, following council approval, the administering of that financial plan on behalf of the municipality.
Niagara Falls and St. Catharines recently announced the names of their new CAOs, while Welland and the Region are still vetting qualified candidates, and Grimsby appears to be in a quandary in its relationship with its top civil servant.
Niagara Falls City Council announced in May the appointment of Jason Burgess as CAO, who is currently in the same role at Norfolk County. Burgess has history locally, having served from 2014 until 2018 as the Commissioner of Corporate Services and Treasurer for the Niagara Region. Holding a Bachelor of Accounting from Brock, and having earned his Chartered Professional Accountant (CPA) status, he also worked as a senior manager and vice president at Deloitte. He starts on July 26, following the retirement of Ken Todd, who has served as CAO for Niagara Falls for the past twelve years.
Jim Diodati, mayor of Niagara Falls, stated in a press release that, "Jason brings considerable leadership experience in the public and private sectors that, along with an impressive skill set, makes him an excellent choice for this position. His familiarity with the Niagara Region, tourism and the community issues will make him a great asset to our City."
In St. Catharines, long-time employee David Oakes was selected as CAO to succeed Shelley Chemnitz, who is retiring from the position after over 30 years' service with the city.
"Council has been very impressed with Mr. Oakes during his time as Deputy CAO," said Mayor Walter Sendzik in a press release. "He has a strong track record working with many departments at the City, and he has experience working at the Region. Council was looking for someone that could lead the corporation through a period of recovery, and we believe Mr. Oakes is the ideal leader that will guide our City for years to come."
Oakes, who currently is Deputy CAO, was a community development officer in 2000, followed by director of economic development and director of parks, recreation, and culture services. He took a brief detour in 2016 to take on the role of director of economic development for the Niagara Region, before returning to the City of St. Catharines as Deputy CAO in 2018. He takes the reigns as CAO on August 1.
Meanwhile, in the Rose City, the hunt for a CAO continues after many long months. The application deadline was May 19, but Welland human resources manager Andrea Daisley would offer no other information on the search process. Welland has been without a full-time CAO since last summer when Gary Long exited, only to emerge as the manager of strategic initiatives in Port Colborne.
In the interim, the city's chief financial officer, Steve Zorbas, is seated in the CAO chair. The Welland selection committee (councillors Bonnie Fokkens, Jim Larouche, Claudette Richard, David McLeod, and Mayor Frank Campion) hopes to have a decision by the end of June.
Down the QEW in the home of the peach kings, CAO Harry Schlange is probably unsure if he will need to pack his bags yet another time. The well-travelled Schlange came to Grimsby from the interim-CAO position in Norfolk County (yes, incoming Niagara Falls CAO Jason Burgess' current employer), after being fired from the top staff job at the City of Brampton. He was hired as Niagara Region's CAO in 2013 after holding a similar position in Fort Erie for two years.
Schlange endured a difficult working relationship with a new crop of councillors and regional chair Alan Caslin after the 2014 municipal election and left Niagara for Brampton. He was hired by then-mayor Linda Jeffrey, who was defeated by former Ontario Progressive Conservative leader Patrick Brown in the October 2018 election. Brown and Schlange didn't see eye to eye, and Schlange cleaned out his desk yet again.
Things have not gone much better in Grimsby. Instead of singing "We're just wild about Harry,"
Grimsby Mayor Jeff Jordan unilaterally suspended Schlange in February of 2020 after only five months on the job, based on an anonymous email citing allegations against the CAO. The decision to place Schlange on paid leave was reversed a week later, and Grimsby council offered an apology.
Finally, the most high-profile search underway is for Niagara Region's CAO, a job that oversees a billion-dollar budget and more than 3,600 employees. The role has been filled by interim acting-CAO Ron Tripp since December of 2018. Tripp was appointed to fill the breach when previous CAO Carmen D'Angelo took a leave of absence for health reasons, and then permanently parted company with the Region in February of 2019. D'Angelo subsequently filed a $1.15-million constructive dismissal lawsuit against the municipality, and in turn, the Region counter-sued.
In the investigation that followed the former CAO's departure, provincial ombudsman Paul Dube found evidence that then-regional chair Alan Caslin's staff provided insider information to D'Angelo before and during his hiring. Dube's report on the matter, titled "Inside Job," provided a list of recommendations, including directives not to provide job candidates with any unfair advantage, and to refine the recruitment process so as to limit access to sensitive information.
Daryl Barnhart, executive officer to regional chair Jim Bradley, provided a copy of the most recent statement regarding the Region's search for a new CAO, indicating that Legacy Executive Search Partners of Toronto had been retained to facilitate the process. Council approved a position profile for the job in May, and advertisements have been posted with an expectation of creating a short list of candidates to be invited for an interview over the coming months.
The news release noted that an updated CAO hiring process incorporates numerous recommendations made by the provincial ombudsman, designed to strengthen the integrity of the search. The CAO Recruitment Committee (composed of chair Jim Bradley and councillors Rob Foster, Diana Huson, Wayne Redekop, and Albert Witteveen) along with the entire council are, according to the statement, "committed to ensuring the recruitment process is open and transparent, fair and equitable."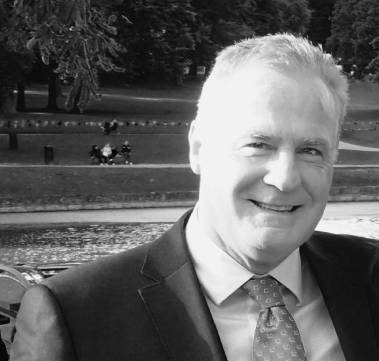 Don Rickers' career in education spanned over three decades, and included stints as a teacher, student recruiter, coach, boarding school housemaster, enrollment management director, and headmaster. He has travelled extensively and visited hundreds of schools around the globe, and served for almost ten years on the governing committee of the Association of Boarding Schools based in Washington, DC. Now a member of the Canadian Association of Journalists, his freelance articles have been featured in newspapers, blogs, and educational journals. A former national team lacrosse player, he holds a masters degree from Brock University, and is a member of the board of directors of the South Niagara Rowing Club. He resides in Fonthill.