Ontario's Environment Minister Rod Phillips
Last week saw the announcement of the long-awaited environmental policy of the Ford government.  The legislation had the usual long and tedious name that seems to be de rigueur for all legislation these days, being entitled "Preserving and Protecting our Environment for Future Generations: A Made-in-Ontario Environmental Plan".
In the context of the announcement, Environment Minister Rod Phillips noted that Ontario was actually more than two-thirds of the way toward meeting its 2030 emissions targets – those targets set by the federal Liberal government which remained unchanged from those established by the previous Harper government. The main reason Ontario has made such progress is a result of the phasing out of coal in the province by the previous Liberal government, and Phillips credited them accordingly. Going forward, the government plans to establish an Ontario Carbon Trust, initially with $400 million taxpayer dollars over a four-year period, which will be used to incent companies that create and implement carbon reduction technologies. Industry-specific emissions standards will also be established, with monetary penalties imposed on businesses that fail to meet these standards added to Ontario Carbon Trust coffers. Other elements of the strategy include such items as increasing the ethanol component in fuel, reducing methane-producing organic waste and community level initiatives to promote waste reduction and cleaner waterways, among other things. A carbon tax was nowhere in sight.
Of course the federal Liberal reaction was universally negative, claiming that this Ontario policy was a backward step in promoting environmental issues. This was not surprising, as the federal Liberals have already made it clear that on this issue it is "my way or the highway" and that a carbon tax is essential.  With a federal election looming next year, and many votes in Ontario at stake, the Trudeau government will of course seek every opportunity to criticize the provincial PCs, whether such criticism is justified or not.
The important question, however, is does this new Ontario green policy have any merit from an environmental standpoint? According to a number of informed observers who don't have a partisan axe to grind, the answer is yes. Many climate policy experts – people like internationally recognized Bjorn Lomborg, for instance – have been saying for quite some time that a carbon tax is not the only, or even the best, means of combating climate change. Instead, many practical measures such as those outlined in the Ontario plan, plus technological improvements, may be a much more effective way to deal with climate issues than imposing punitive taxes on average citizens and lowering their standard of living in the process.
This Ontario environmental policy announcement puts the federal Liberal government in a bit of a quandary. When the Ontario government had no policy in this area, it was easy for the feds to say they were being forced to impose a carbon tax on Ontarians in the absence of any other plan. But now that such a plan does exist, the Liberals have a much tougher case to make. This is especially true as so many Canadians demonstrate their opposition to a carbon tax by electing provincial governments strongly opposed to such a levy.
The Trudeau government has zigged and zagged on the climate issue several times, while always trying to claim the high ground as the only true climate crusaders. At first they spoke about global warming, which shifted to climate change and, more recently, "putting a price on pollution". Undoubtedly many taxpayer dollars have been spent on costly public opinion polls to determine which terminology will resonate best with voters. The federal government has now been put in the awkward position of having to forcibly impose an unpopular tax on provinces like Ontario, who have different, but credible, environmental plans. It doesn't look good on them, nor should it.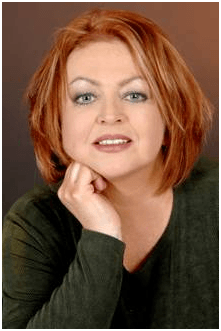 Catherine Swift is currently President and CEO of Working Canadians (www.workingcanadians.ca.  Prior to that, Catherine Swift had been with the Canadian Federation of Independent Business since September 1987, initially as Chief Economist. She became Chair in June 1999 after being named Chief Executive Officer in July 1997 and President in May of 1995.  Her various responsibilities included coordinating policy issues at federal, provincial and municipal levels of government, representing CFIB with politicians, government, business, media and other groups.
Ms. Swift has worked with the federal government in Ottawa holding several positions with the Departments of Consumer and Corporate Affairs, Industry and Communications. Her areas of specialization included corporate and industrial analysis and international trade. Catherine Swift has a MA in Economics.
She has published numerous articles in journals, magazines and other media on such small business issues as free trade, finance, entrepreneurship and women small business owners. Ms. Swift is a Past President of the Empire Club of Canada, a former Director of the C.D. Howe Institute and past President of the International Small Business Congress. She was cited in 2003 and again in 2012 as one of the top 100 most powerful women in Canada by the Women's Executive Network.