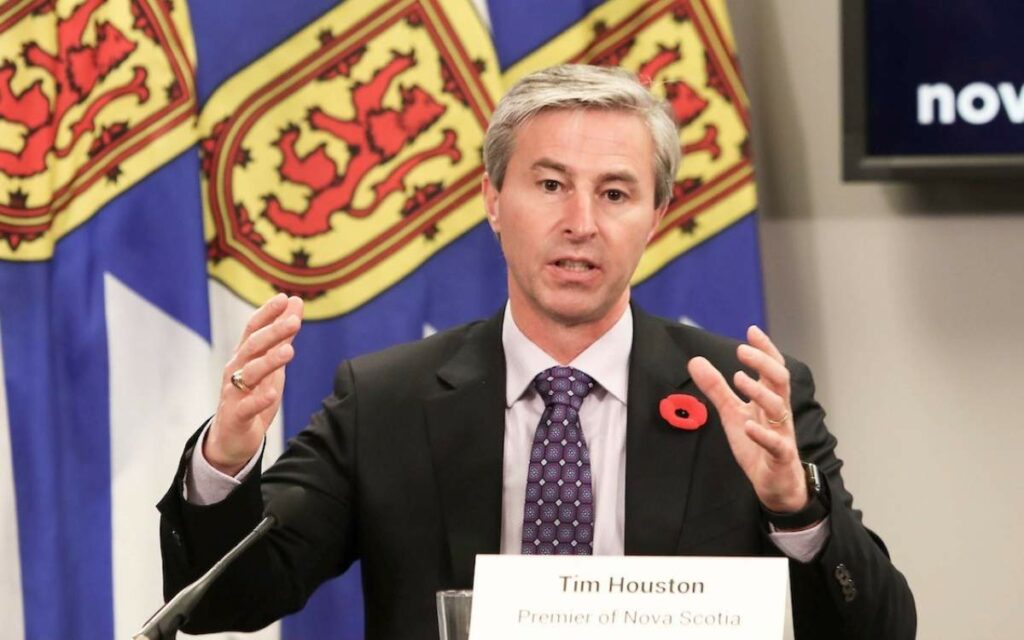 As Atlantic Canadians felt the crunch from inflation last year, the region's premiers responded in one of two ways. Three premiers chose to deliver tax relief. Only Nova Scotia's Tim Houston failed to offer any kind of meaningful relief to taxpayers. Photo credit: Communications Nova Scotia 
Nova Scotia Premier Tim Houston was Atlantic Canada's Debbie Downer in 2022.
Houston was the only premier in the region who stubbornly shook his head and refused to deliver inflation relief to taxpayers. With budget 2023 just days away, Houston has a chance to shed that persona. 
Inflation hammered Atlantic Canada last year. Prices soared at a pace not since seen since the malaise days of the early 1990s. This year, families will see an annual grocery bill that is $2,000 higher than it was just two years ago. One in five Canadians told pollsters that they were skipping meals to make ends meet. In Halifax, the average rent for a two-bedroom residence climbed by 9.3 per cent last year compared to the year before. 
As Atlantic Canadians felt the crunch, the region's premiers responded in one of two ways. Three premiers chose to deliver tax relief. New Brunswick Premier Blaine Higgs introduced sweeping income tax cuts. Prince Edward Island Premier Dennis King rolled out $1,000 payments for families to help confront inflation. And Newfoundland and Labrador Premier Andrew Furey slashed gas taxes by seven cents per litre.
Only Houston failed to offer any kind of meaningful relief to taxpayers.
Houston was even more in the wrong because the government of Nova Scotia continues to profit handsomely from inflation. 
Thousands of Nova Scotians will be pushed into higher tax brackets by inflation this year even though they're not further ahead. That's because the Nova Scotia government is one of the only governments in Canada that fails to index its tax brackets to inflation. A Canadian Taxpayers Federation report shows that Nova Scotia taxpayers will lose between $175 and $653 due to this sneaky tax hike known as bracket creep. That's hundreds of dollars Nova Scotians won't be able to spend on gas, groceries and other essentials. 
Not only is the Houston government exploiting bracket creep and raking in millions off the backs of hardworking Nova Scotians, but it's also collecting soaring sales tax revenue. Sales tax revenue in fiscal year 2021-22 was a whopping $613.5 million more than the government originally anticipated. Because sales tax is charged as a percentage of the final price of a good, when prices go up, so too does sales tax revenue. 
The Houston government is rolling in taxpayer dough, but it's stubbornly refusing to pass on even some of that to hardworking taxpayers. As budget 2023 draws near, it's time for Houston to join Higgs, King and Furey and offer inflation relief for taxpayers. 
Houston should start by ending bracket creep. The days of government exploiting cost-of-living bumps needs to end. The average family stands to save hundreds of dollars per year if Houston finally kills this practice.
Houston should also cut the sales tax. Higher prices means more sales tax revenue. If Houston cut the sales tax by one percentage point, he could leave $222.2 million in taxpayers' pockets. That is more than offset by the $613.5 million surge in sales tax revenue Nova Scotia saw last year alone. 
To shore up the province's finances, Houston could also start to close the gap between the salaries of government employees and private sector workers. Last year, Nova Scotia spent $4.8 billion on employee compensation. In Atlantic Canada, government employees make 7.2 per cent more than their neighbours who don't work government. Closing the gap would save taxpayers $350 million. 
When it comes to inflation relief, Houston is late to the party. But it's better to be late to the party than to miss it altogether. The night is, as they say, still young. It's time for Houston to make his entrance and finally deliver for Nova Scotia taxpayers.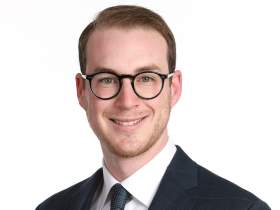 Jay Goldberg is the Ontario Director at the Canadian Taxpayers Federation. He previously served as a policy fellow at the Munk School of Public Policy and Global Affairs. Jay holds a Ph.D. in Political Science from the University of Toronto.