Niagara Region Headquarters, Thorold, ON. Photo credit: The Niagara Independent
The idea of modernizing Niagara Regional Council to have representatives serve as both upper and lower-tier councillors has been around for some time. The latest effort came from the City of Niagara Falls.
On April 14, 2021, corporate services committee at Niagara Region considered a request from Niagara Falls to "initiate the process to elect, by the double direct method, three members of Niagara Falls city council to serve as both regional and city councillors."
The request, unanimously supported at the local level, was rejected by the Region.
St. Catharines mayor Walter Sendzik brought the same request from his council to the regional level last term and won over the upper-tier municipality and the province before St. Catharines city council backed away from the change.
Regional council rejected another attempt to allow another modernizing change earlier this term when rookie councillors Laura Ip and George Darte put the question of electing the regional chair at-large to corporate services committee. A people's-choice-chair. The same committee, followed by council, rejected the move to modernize.
There is evidence of a growing interest in modernizing Niagara's regional council. But the elected representatives of the public are divided, with some in favour. In February 2020, regional councillor from St. Catharines Laura Ip said, "I think it's long past time to hear directly from the citizens of Niagara as to what they want."
Mayor Sandra Easton of Lincoln said at the time, "I support the regional chair elected by all the citizens of Niagara."
While, Port Colborne regional councillor Barbara Butters said, "I remember back in that last election when there was a lot of excitement when people figured they would get a chance to elect a regional chair."
Perhaps it is time to consult the people, to hold a referendum on the question of a directly elected chair and double direct city/regional councillors at the next municipal election in 2022.
Premier Ford and Minister of Municipal Affairs and Housing Steve Clark have made it clear that the province won't impose change, but it won't oppose change either. It is up to local municipalities.
Niagara should not let itself be left behind, the region needs to compete at Queens Park, Ottawa, and in the corporate world. A people's-choice-chair representing 450,000 residents and four electoral districts, instead of a council's-choice-chair representing 31 politicians would have a bigger voice.
People's-choice-chairs are elected in Waterloo, Halton, and Durham. Hamilton's own people's-choice-chair is now mayor. Hamilton-Wentworth Region elected its chair at-large before amalgamation.
The Region should put both questions of a people's-choice-chair and double direct duty on the next election ballot as a referendum.
There may be enough interest now to allow change. Would these proposals be an improvement to Regional Council? Some local politicians say yes, some say no – perhaps it's time to ask the people.
A referendum on the 2022 ballot would not be too much to ask.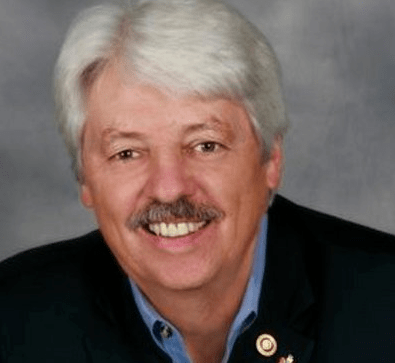 Bruce Timms represented St. Catharines on Niagara Regional Council from 1991 to 2018. During his near three decades in municipal politics, Timms sat on and chaired numerous committees and boards. A lifelong Niagara resident and proud Rotarian, Timms is a professional engineer and home inspector by trade.