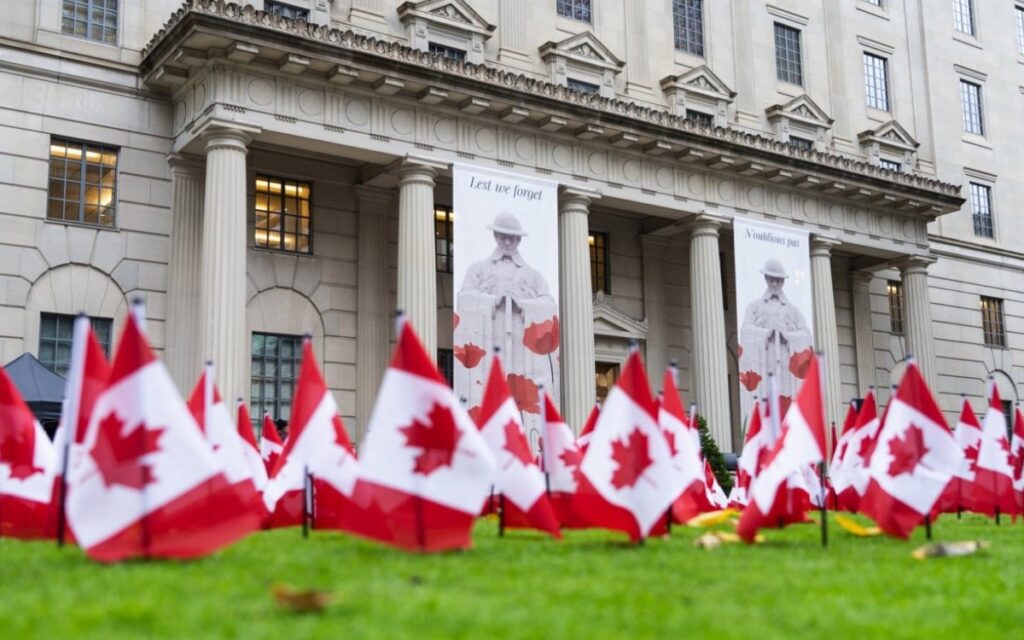 From moving, renaming, and expanding the significance of Victoria Day, to giving the country's veterans the proper recognition they deserve by making Remembrance Day a full day of observance with schools and offices closed, there are several ways Canada could revise and refine its holiday calendar. Photo credit: Manulife Financial via To Do Canada
Nations all around the world love to celebrate holidays. Canada is no exception. It has been a long time, however, since the Canadian calendar received an update. Demographics and historical occurrences have changed our society. In addition, existing arrangements can likely be improved. At this juncture, Canada's collection of holidays could benefit from some finetuning. 
Recommendation #1: Heritage Day
Canada is one of a select few countries in which many jurisdictions have enacted an observance called "Family Day". While families are certainly a bedrock institution in our society, it is arguably a bit unorthodox to have a holiday with this namesake. Moreover, the five-day work week was explicitly designed so that families would have more time together – not just one day a year but every week! 
With all this being said, February is a good time for a Canadian long weekend. It is (roughly) the halfway point between New Year's and Easter. It is also the heart of the winter season. There is a solid premise for implementing a "Heritage Day" observance. This would, in effect, be a winter accompaniment to Canada Day. It would center around distinctly Canadian winter activities, specifically our winter sports (e.g., outdoor hockey games). We could have igloo exhibits, hot chocolate/apple-cider fairs, music, fireworks and so much more. It would also be a tremendous opportunity for communities to come together during a time of year when people sometimes fall out of touch. 
Recommendation #2: Easter Break 
We have all grown accustomed to the traditional March Break. Most people would not quibble with the wisdom of having a week out of the classroom at this point in the year. It is a reward and refreshment for students, teachers and staff working hard throughout the winter. It is also a great boom for local businesses, in Canada, the United States and various tropical destinations. 
What might be worth considering, however, is moving March Break to the week following Easter. This will encourage better weather for those who do not travel while also saving an extra school vacation day (because of Easter Monday) for another time during the academic year. It would also give the kids a chance to process their Easter sweet treats and, hopefully, endorse more focused learning when school is back in session. 
Recommendation #3: Regal Day 
Canada has long honoured Her Majesty, the late Queen Victoria, with a holiday Monday surrounding May 24 (her birthday). We now, however, have another exceptional British Monarch to honour. Queen Elizabeth II was crowned on June 2, 1952. Considering the proximity between these two critical dates in British (and Canadian) history, it is worth considering the marginal relocation of this holiday to the final weekend of May. The holiday could be renamed "Queen's Day" or "Regal Day", to honour the legacies of two of the most influential women in history. 
The impact of this switch would be mostly seamless for the business community. It would also include a fringe benefit of coinciding with the American celebration of Memorial Day. This could encourage greater tourism and travel across the 49th parallel, as well as consistent business/stock market hours with our greatest ally, neighbour, and partner. 
Recommendation #4: Four-Day October Long Weekend
There is a unique time in the Canadian calendar between late September and early October. It includes the first day of autumn, Truth and Reconciliation Day (September 30), Thanksgiving Day (second Monday of October), the start of hunting season (October 1), as well as the start of the hockey season. It is worth attempting to bring these significant events together. One promising option would be to create a four-day weekend at the beginning of October. 
Friday could be the day of Truth and Reconciliation. This would facilitate the occasion to celebrate Indigenous history/culture, reflect on the tragedy of the Residential School System and build relationships with Indigenous communities. This date would also, of course, coincide with the inaugural weekend of hunting season and provide an opportunity to engage with fishing, hunting, and trapping, all of which are traditional Indigenous activities. Thanksgiving would take place on the following Monday. This four-day weekend would be a dynamic time based on values of faith, family, community, gratitude, recreation, as well as a recommitment to our high ideals as a nation. 
Recommendation #5: Full Day of Remembrance
The sacrifice made by countless generations of Canadians during times of war cannot be overstated. Specifically, those who have served in our Armed Forces must be honoured. Remembrance Day is a time when memorial services are held and prayers of thanks are offered. There is, however, much more that we can do. Our soldiers and veterans deserve a day, absent the hustle and bustle of school and work, in which people can truly reflect on those who dedicated their lives to the preservation of our freedom. A moment of silence is significant. How much more meaningful contemplation could take place on a full day of remembrance?  
Nick completed his Honours Bachelor of Arts Degree in Labour Studies at Brock University. He previously served in the Office of Mayor Jim Diodati and the Constituency Office of MP Tony Baldinelli. Nick has always held a keen interest in local, Canadian and international politics. In his free time, Nick enjoys reading biographies and memoirs, studying history and following various sports. Nick resides in Niagara Falls.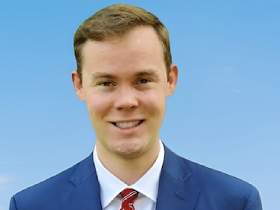 Nick Redekop completed his Honours Bachelor of Arts Degree in Labour Studies at Brock University. He has previously served in municipal and federal politics. In his free time, Nick enjoys following sports, taking part in outdoor activities, and reading biographies. Nick resides in Niagara Falls