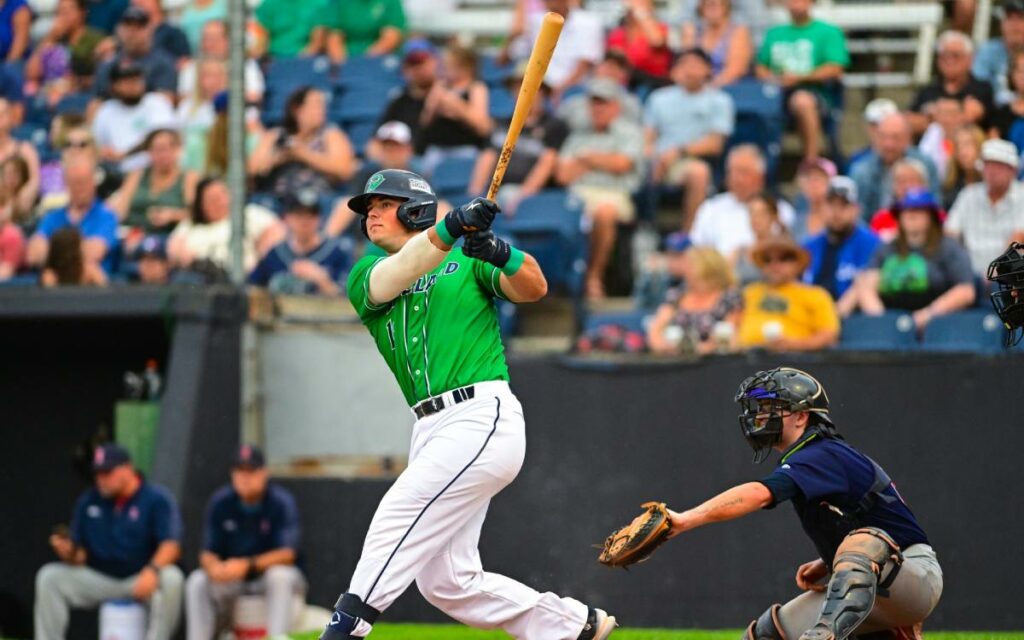 IBL playoffs begin next week. Photo credit: Welland Jackfish
History was made Sunday evening in Barrie.
The Welland Jackfish were crowned regular season champions, clinching their first Intercounty Baseball League pennant in franchise history, with an 8-4 victory over the Barrie Baycats.
With three games left in the regular season the Jackfish sit at (29-10) on the campaign and will finish first overall in the eight-team IBL.
"First pennant in franchise history is because of the hard work of our General Manager Jackson McKay, Field Manager Brian Essery, our coaching staff, support staff and team players," said Team President Ryan Harrison.
"This group has made this season the best one yet, but we aren't done. It's time to win the whole freakin' thing.
This was a true team effort. I'm very proud of the franchise, and for our fan base."
On Sunday, leadoff hitter Hogan Brown had four hits, while Caleb Feuerstake homered and drove in three for the Jackfish.
"It's great to win the pennant," an ecstatic Essery said. "That was the first goal of the season, next is the ring.
We have a great room, excellent character and a boat load of talent."
And that talent was put together by the aforementioned general manager Jason McKay, who proudly explained years of hard work finally paid off.
"This is a fantastic achievement for such a young organization. At one point or another I've had a very personal conversation with every single member of this team. Whether it was to recruit them to come, to re-sign them, or to convince them what we had going on in Welland was something special," said McKay.
"The true credit goes out to those that believe every year we've progressed, but all that being said we have our eyes on a bigger prize so there's still work to be done."
Brown leads the Jackfish, and is second in the league, with a .382 batting average, and is tops with 18 doubles.
James Smybert is ninth in the IBL, hitting .354 on the campaign. 
On the mound, McKay's new acquisitions down the stretch will hopefully loom large in the postseason. 
Ben Abram has a 1.25 Earned Run Average (ERA) in 21.2 innings pitched, while Panamanian Alberto Guerrero is (4-0) with a 2.42 ERA. 
Guerrero pitched for Panama at the most recent World Baseball Classic. 
And then there's the incomparable Deivy Mendez. The Dominican closer leads the league with 10 saves and has not allowed an earned run since last season.
Welland will most likely face the eighth seeded Brantford Redsox in the opening round of the postseason, and Essery feels consistency will be the key for his club down the stretch, and into the playoffs.
"Continue to play hungry, smart, baseball with strong pitching and defense and timely hitting."
The Jackfish host the Red Sox Thursday night, and the London Majors Saturday evening to close out their regular season.
The Intercounty Baseball League postseason begins next week.
For ticket information, including 2023 playoff tickets, and 2024 season memberships visit wellandjackfish.com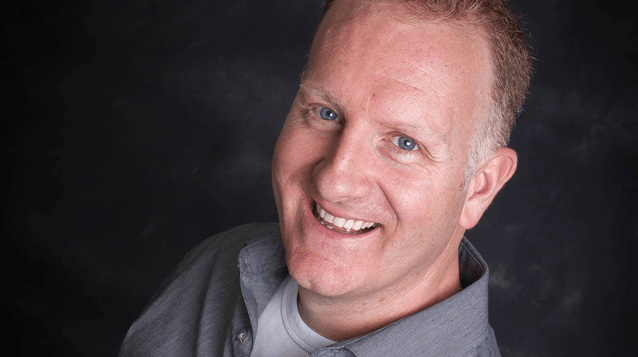 Rod Mawhood is a lifelong Niagara native who has had the pleasure of working in all three mediums – Radio, Print and TV – for over 20 years. His first announcing gig was with the then St. Catharines Stompers. Since then he's worked in radio and TV in Toronto, and currently is the announcer for the Niagara IceDogs and Niagara River Lions.
Rod also covers the Buffalo Bills for FOX Sports and the Buffalo Sabres for NBC Sports.