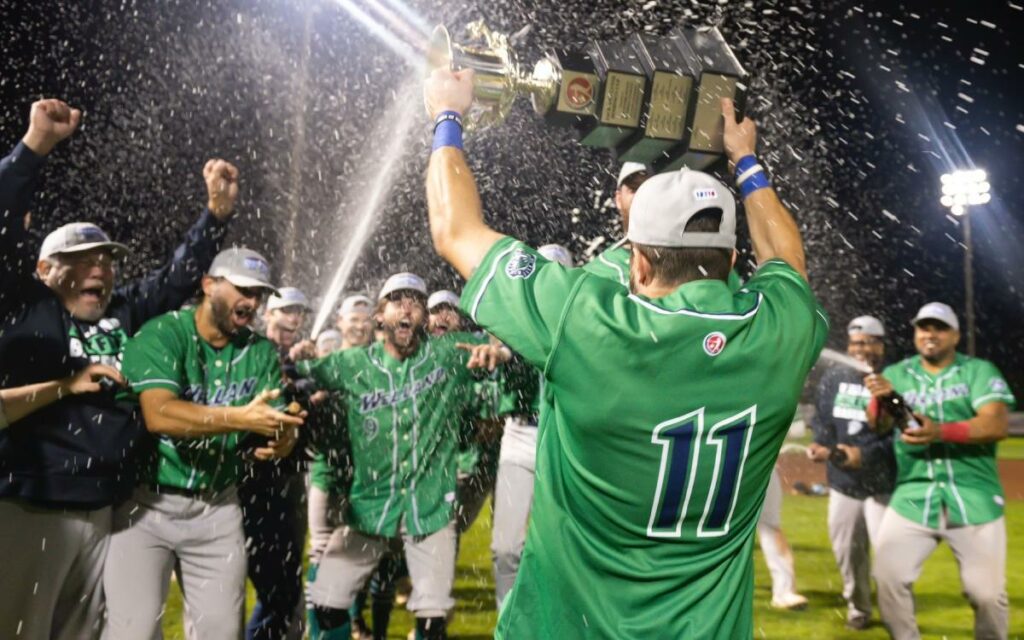 Franchise deemed 'model' after just four seasons in Welland. Photo credit: Facebook/Welland Jackfish
After just four years in existence, the Welland Jackfish have been crowned Intercounty Baseball League (IBL) Dominico Cup champions. 
The Jackfish battled back from two games down to win four straight and beat the Barrie Baycats, including Saturday's series clinching, emphatic, 17-1 victory. 
Veteran center fielder Gio Morello, who had a disappointing regular season by his own account, stepped up his game in the postseason leading the team in hits with 18 (18-for-47, .383 batting average)
Catcher Sam Cawker, primarily used as a designated hitter down the stretch, led Welland in average over the course of playoffs batting .464. 
Shortstop James Smibert was tops in runs batted in with 19 in the postseason, while James Bradwell, a converted starter, finished the playoffs a perfect (5-0) with a sparkling 1.02 Earned Run Average and 39 strikeouts in just 35 innings pitched.
Bradwell credited his move to the Welland Jackfish with him finding a new found love for the game.
"Just a great group of young men, all of them, with tremendous character," Welland Manager Brian Essery said.
"I'm so happy for them, they deserve it.
Thanks to all who supported us. We have such an amazing fan base, and this championship could not have happened without their support."
The Jackfish franchise's history dates back to 2000 when the St. Thomas Storm were formed. Then it was the Stratford Nationals, before rebranding to the Mississauga Twins. The franchise moved to Burlington in 2011 and was called the Burlington Bandits following the 2012 season, due to a change in ownership, the Bandits rebranded under new ownership as the Burlington Herd in 2016.
On October 2, 2018, the Burlington Herd were approved to relocate to Welland, and renamed the Welland Jackfish.
The IBL is a Canadian semi-professional baseball league, comprising teams of college players and former professionals from North America and beyond.
Welland is now considered a model franchise after leading the eight-team league in attendance, again after just four years in existence. 
The Jackfish drew 44,022 fans to Welland Stadium, affectionately known as The Pond, averaging 1,589 over the course of their 21-game regular season and playoff contests.
"I am extremely happy and proud for the guys, first and foremost, obviously it's their trophy, and their championship, they won it. All the credit goes to them and the leadership group we had on this team to keep the bond together," said team owner and president Ryan Harrison, who added season ticket sales have already increased heading into 2024.
"We always knew every year was going to get better and better, but this exploded for us beyond our wildest dreams.
Not just our roster, which was amazing, but to double attendance from last season, and to lead the league in attendance, and for next year to already have a record sale of season tickets, you can't really put it into words. 
When we came here in 2019 we knew it would be better than where we came from, but we couldn't anticipate the family-like fan base we have here."
For more information on the Welland Jackfish, including 2024 season memberships, visit wellandjackfish.com.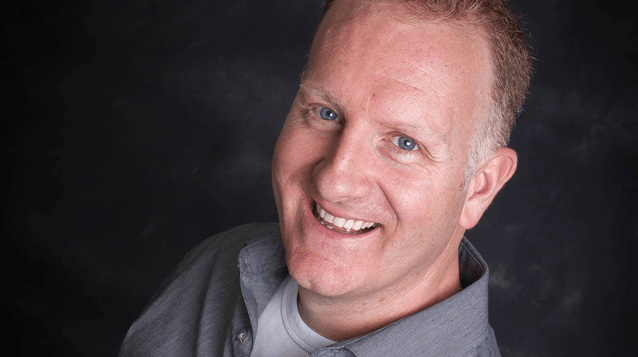 Rod Mawhood is a lifelong Niagara native who has had the pleasure of working in all three mediums – Radio, Print and TV – for over 20 years. His first announcing gig was with the then St. Catharines Stompers. Since then he's worked in radio and TV in Toronto, and currently is the announcer for the Niagara IceDogs and Niagara River Lions.
Rod also covers the Buffalo Bills for FOX Sports and the Buffalo Sabres for NBC Sports.