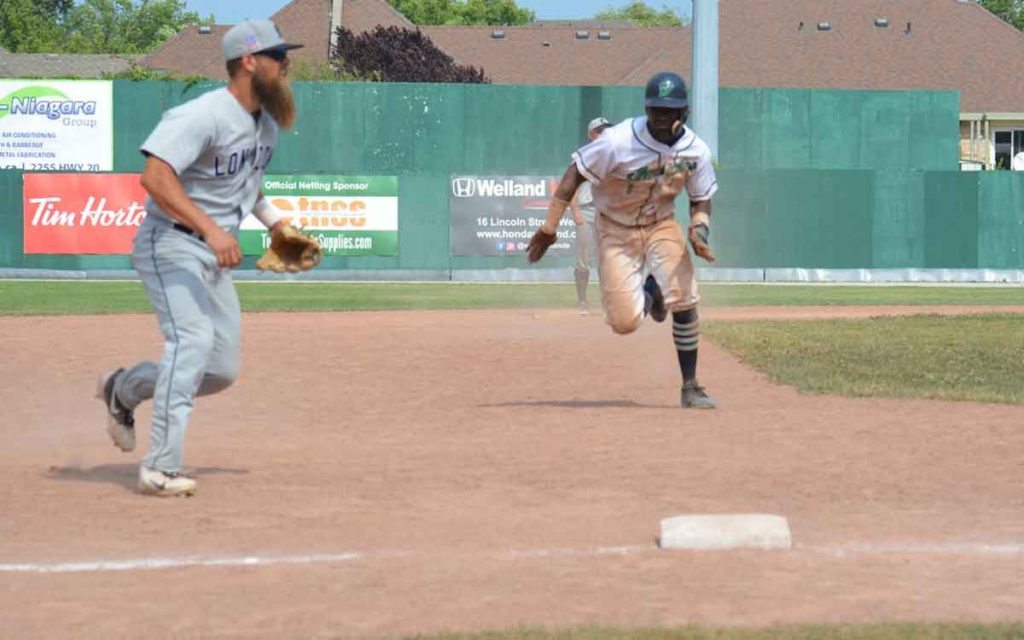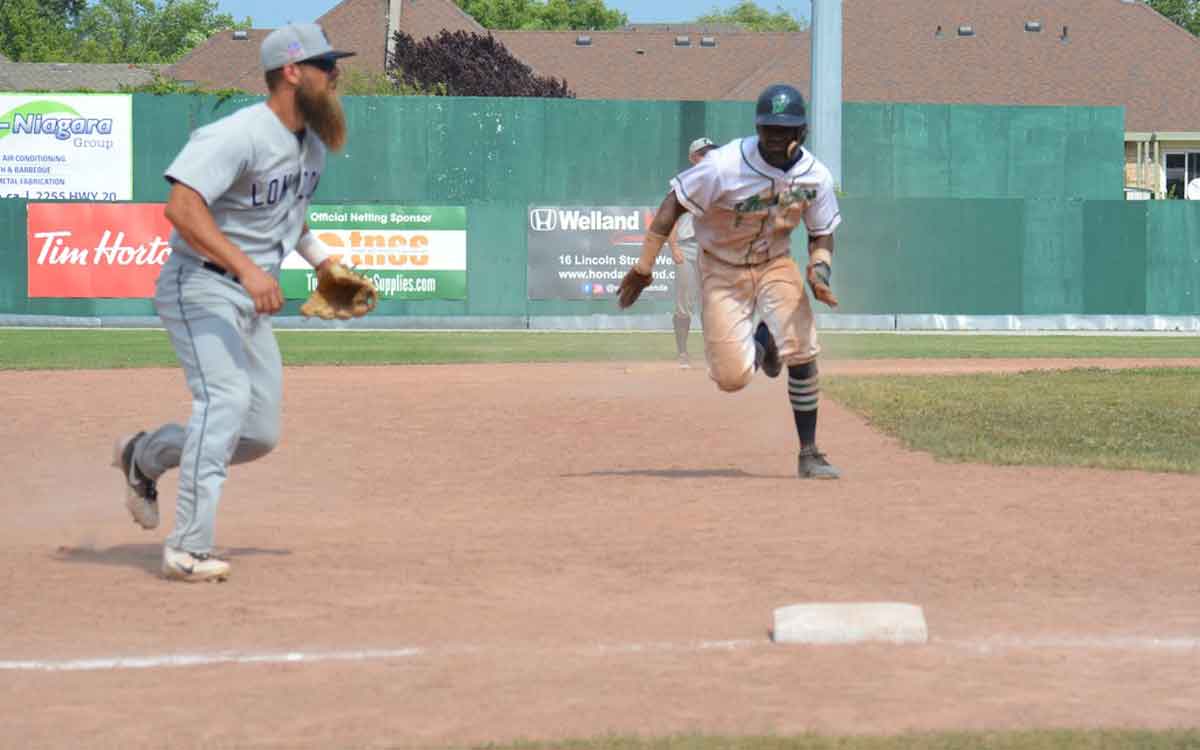 The Welland Jackfish will begin their first ever playoff round tonight.
You would be hard pressed to find anyone that wouldn't agree the Welland Jackfish inaugural season in the Rose City was a massive success.
The team averaged 776 fans over 18 regular season home games.
What's more impressive?
It's the first time the franchise (originally from Mississauga then Burlington) finished above the .500 mark at (19-17) – good for fourth overall in the eight team league.
"Our regular season was a success," said field manager, and Niagara Regional Police Sergeant, Brian Essery.
"We achieved and surpassed our goals we had placed upon ourselves at the beginning of the season.
To finish (19-17) and fourth place is a tremendous season for our first year. We came into the season with a mindset that the Jackfish are a brand new franchise. "
The Jackfish will begin their playoff run tonight (Tuesday) at home against the fifth seeded (18-18) London Majors.
The two teams split four games over the regular season.
"The first round match-up with London will be a very competitive series," Essery said.
"The regular season games were all close and both teams match up well against each other."
Welland was led by its speed in the regular season as four of the top five base stealers in the league were Jackfish players.
And how about this stat?
The Jackfish had 76 more stolen bases (120) than their next closest opponent Brantford with (44).
Right fielder Caleb Feuerstake and Dominican shortstop Wilson Soriano were tops with 22 stolen bases apiece.
Leading the way at the plate (minimum 18 games played) was infielder Brendan Dadson with a .321 batting average.
Designated hitter Andrew Mercier drove in a team-high 22 runs, while fan favorite and centre fielder DeAndre Asbury-Health led Welland with four homeruns.
The Jackfish also featured one of the top starters in the IBL in Euclides Layer, also of the Dominican Republic.
Layer finished tied for second in wins with seven, and was third in ERA (earned run average) with an impressive 2.57 over 24 appearances.
London do have more impressive offensive stats as infielder Yuki Yasuda had the second best batting average at .379, Cleveland Brownlee was third in league homeruns with 11, while utility man Ismael Pena was fourth in RBI (runs batted in) with 30.
Miguel Burgos was the Majors best starter and pitcher compiling a (5-4) record with a 2.96 ERA and 67 strikeouts over 63.2 innings pitched.
"It's going to be a tight series and we're expecting a long close, competitive series," added Essery.
"One we believe we can win."
Here is the Welland Jackfish opening round playoff schedule vs. the London Majors:
Game 1 Tuesday August 6th at Welland Stadium 7:30 pm
Game 2 Thursday August 8th at Welland Stadium 7:30 pm
Game 3 Friday August 9th at London 7:35 pm
Game 4 Sunday August 11th at London 1:05 pm
***Game 5 Tuesday August 13th at Welland Stadium 7:30 pm
***Game 6 Wednesday August 14th at London 7:35 pm
***Game 7 Thursday August 15th at Welland Stadium 7:30 pm
(***denotes if necessary)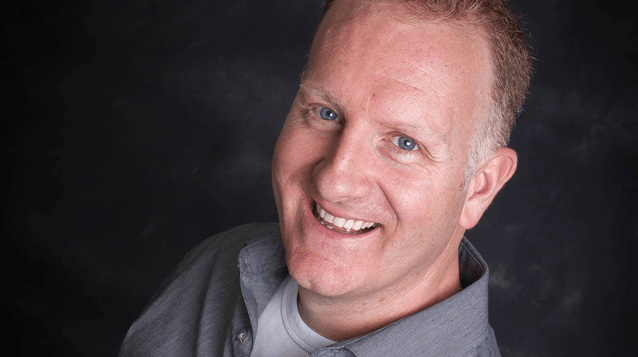 Rod Mawhood is a lifelong Niagara native who has had the pleasure of working in all three mediums – Radio, Print and TV – for over 20 years. His first announcing gig was with the then St. Catharines Stompers. Since then he's worked in radio and TV in Toronto, and currently is the announcer for the Niagara IceDogs and Niagara River Lions.
Rod also covers the Buffalo Bills for FOX Sports and the Buffalo Sabres for NBC Sports.