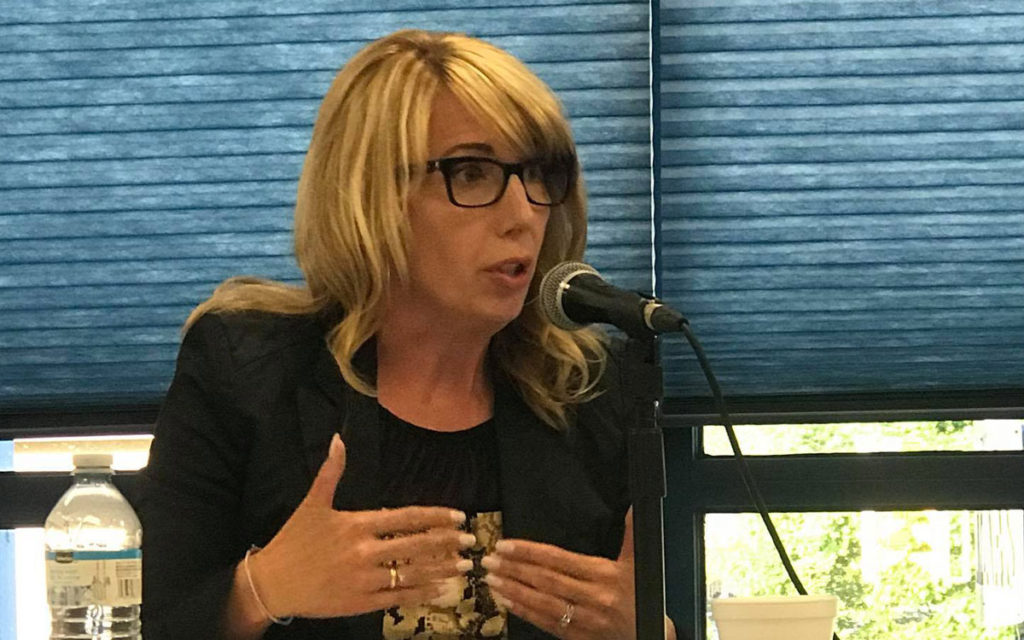 April Jeffs has secured the nomination to run for the Conservative Party of Canada in the upcoming Federal election.
After eight years as Mayor of Wainfleet and a Regional Councillor, April Jeffs was recently acclaimed as the Conservative candidate for the riding of Niagara Centre. The riding is currently held by Liberal MP Vance Badawey.
Jeffs recently ran for the Progressive Conservative Party of Ontario in the recent provincial election. Although ultimately unsuccessful she had a very strong showing getting well over 18,000 votes and finishing a close second to eventual winner, NDP Jeff Burch. In a traditionally very orange riding, the large support Jeffs received was impressive.  She said that's what got her thinking about running in the 2019 federal election.
"Right after the provincial election I had a lot of encouragement and support to run federally from those who helped with my provincial campaign," explains Jeffs. She said it's a natural transition and given the amount of support she received coupled with Party Leader Andrew Scheer's visit to Niagara in June, she decided to get her 25 signatures that are mandatory and put her name forward. The cut off was August 9 and she was acclaimed.
Jeffs said she actually heard a lot of complaints about current Liberal Prime Minister Justin Trudeau while campaigning door-to-door during the spring provincial election. The two-term Mayor said when her and her team were out knocking on doors before the writ had dropped, a lot of people were saying, "Just get rid of Trudeau".
"I actually had two people who were very helpful on my campaign and were great volunteers who were Liberal supporters in the past but because in their mind the party has changed so much, had gone so far to the left federally and provincially, they said it's just not the party it once was."
The two key issues for Jeffs heading into the federal campaign are high taxes and the massive increase in the federal deficit.
In terms of not running for Mayor of Wainfleet for a third time, Jeffs said it was time to step aside. She saw firsthand how provincial and federal policy decisions were having a negative impact on business and municipalities which lead her to want to get more involved on those levels but she also said you have to know when to move on. "It's time to let someone else take the helm," she said about the Mayor's position.
She will continue to stay involved in the community serving on the Niagara Children's Centre Board as well as the newly formed Niagara United Way Board.
"I love public service," said Jeffs.