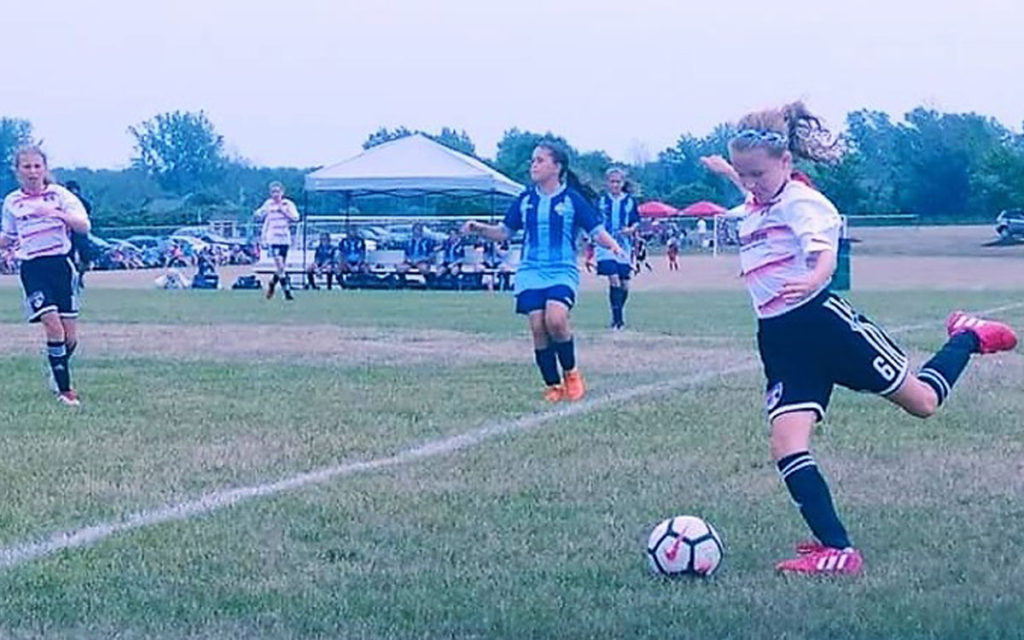 St. Catharines Jets girls' soccer team in action.
Girls soccer in Niagara is taking off like a jet.
The St. Catharines Jets soccer organizations is one of the most well established in the Region and in the province. Founded in 1972 the program has developed hundreds of girls into well rounded soccer players and good kids on and off the field.
Although the structure of the elite travel teams in Niagara for girls soccer has changed, there was a time when the Jets organization was graduating players to NCAA Division One schools on a regular basis. In fact, between 2008 and 2014, 44 girls went on to receive scholarships to play soccer in the United States. But it's not just about getting to that level. There is a house league division at all age levels where the focus is on exercise and fun.
With the rise of private soccer "academies" such as the Niagara Soccer Skills Academy and Niagara Regional, the Jets elite teams, or showcase teams, haven't been fielded for the past two years but they continue to field very competitive travel teams.
Registration for girls is way up the past couple of years. Jets volunteer Laurielle Allan says there are a few factors contributing to the increase in numbers. "We ran our first ever indoor program this past winter for ages seven to 10 years old and we've done some marketing directly to the local schools which has helped a lot."
A couple of other factors in the increase of the sport's popularity is the fact that it is less expensive than a lot of sports like hockey. In addition, the Canadian women's national team has had a lot of success in the past few years and as Allan says: "Every little girl playing soccer wants to be the next Christine Sinclair. This year the Jets have nearly 800 girls playing soccer.
The Jets made a historical move last year when they added a boys program. The Concord program folded and as a result a lot of boys were looking for a place to play. Nearly 200 boys are playing in the Jets' organization this season. Last year they started with the little ones, four year olds. This year there are boys playing in a variety of age groups.
Whether it's competitive travel soccer or the just-for-fun house league division it's encouraging to see kids continuing to play organized sports like soccer where they not only get exercise but learn a lot of life lessons too.