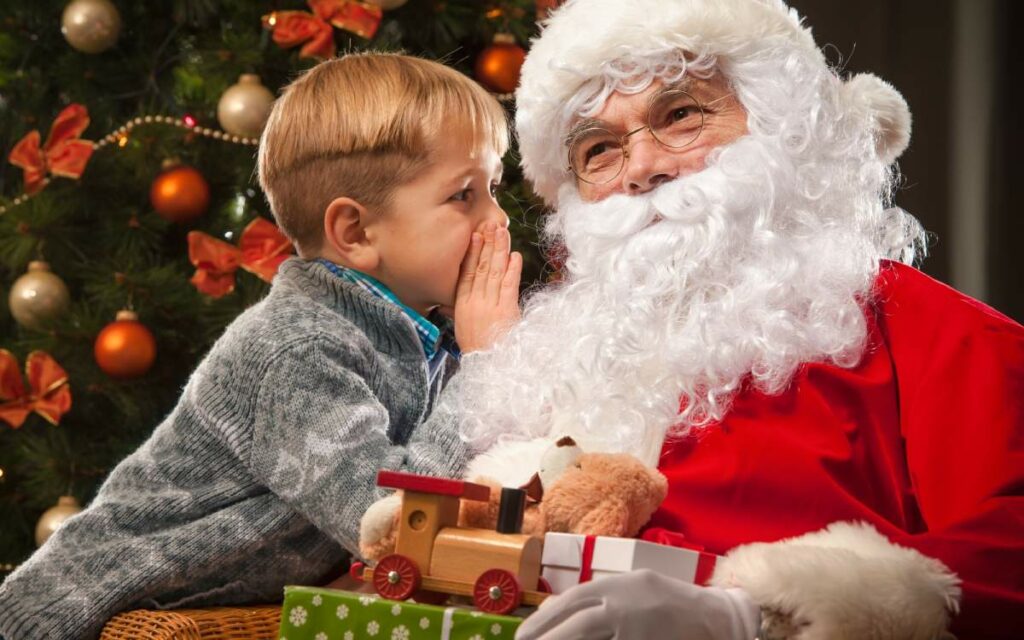 Little Johnny, like so many Canadians young and old, has a lot of asks this year, given the current state of the country. Photo credit: Getty Images
Johnny Canuck climbed up onto the knee of Santa Claus to ask him for a few Christmas wishes for the Canuck family. Johnny noticed the weeks leading up to the holiday break were a little different around his house. He was hoping beyond hope that he could get Santa's attention on a few matters that would help his family.
Johnny first asked Santa to help his mom and dad, who were not as happy around the supper table. Things are strained these days in the Canuck home… 
A December Ipsos poll for Global News found almost one in two (48 per cent) Canadians were worrying about their family finances and as many (52 per cent) believe they do not have enough money for Christmas gifts. A vast majority of Canadians (86 per cent) are concerned about Canada's economy, and half of those are worrying about losing their job (42 per cent).
This troubling family picture mirrors other surveys this season reporting a majority of Canadians have cut back on their Christmas shopping, many citing rising grocery prices as the main reason for their inability to spend what they wish for their loved ones. (Last week Canada Food Price annual report was released that forecasts a family of four will pay an additional $1,000 in 2023 with costs of groceries rising five to seven per cent.)
The Ipsos poll found one in two Canadians (52 per cent) are fearful of not having enough food on the table and nearly two in three (61 per cent) worry that they will not be able to afford gas in 2023. 
… Johnny asked Santa to talk to someone in Ottawa to stop the gas tax increases that are coming and, if possible, to reduce the gas pump taxes that are making it harder for mom and dad to get to work. "Please Santa, can you stop the tax so my parents can fill up our van without looking so miserable?" 
In 2023, the Trudeau government is again hiking carbon taxes and imposing an additional new carbon tax (a.k.a. Clean Fuel Standard fee), making it increasingly difficult for Canadians. The government's stated policy objective is to annually increase carbon tax to alter Canadian energy consumption behaviours (to prompt us to drive less for work and family life and turn down our thermostats while grabbing an extra layer of clothes). 
According to the government plan, each year Canadians are to pay more taxes at the pump and more for heating their home. By 2030, with each gas fill-up they will pay an additional $27 for a minivan, an additional $45 for a pickup truck, and truck drivers will pay an additional $204 to fuel their transport trucks.
Canadians will also have taxes hiked on their home heating, natural gas and propane bills. For instance, a home using 2,700 cubic metres of natural gas per year will cost Canadians an extra $240 in taxes annually as the carbon tax is hiked.
This rising carbon tax is not just felt at the pump and heating homes; it raises the cost of everything for Canadians. It increases the cost of business for farmers, manufacturers, and truckers – and, as a result, the carbon tax will raise the price of all consumer goods. It is a factor in the rising cost of groceries and the jump in Canadians' cost of living.
However, the glaring disconnect in this carbon tax plan is that the government's current tax levels are not sufficient to change Canadians' behaviour and meet 2050 emission targets. Last year, Environment Minister Steven Guilbeault suggested the scheduled hikes may need to be increased. The Parliamentary Budget Office calculated the tax would need to be increased five times the rate, which would have Canadians paying $160 in additional taxes every time they filled up the family minivan. 
Johnny prefaced his next comment to Santa by saying he was not exactly sure what he was asking for, but he was wondering what kind of country he and his baby sister would be living in when they grew up. Johnny rambled, then came around to ask Santa to visit with the prime minister to plan out a proper budget – like the one his parents did for their home. Johnny hoped the government would think more about how they spent money. He asked, "Santa, will the money being spent today mean there would be less for me and my sister?" 
The Trudeau government, in its seven years in office, has created more debt than all previous governments in Canada's 155-year history – all previous governments combined. Having the greatest spending figures per capita in the world in 2020 and 2021, Canada is now the second most indebted country in the world, with an overall debt burden equivalent to 352 per cent of GDP. In other words, Canadians owe much more than the Canadian economy produces on an annual basis; it's similar to a family balancing multiple credit cards that are maxed out. 
The Organization for Economic Co-operation and Development (OECD) has projected that growth in living standards in Canada would rank dead last among its 38 developed member-countries over the next 40 years. This grim assessment was based on a number of factors, one being that, from 2015-19 (pre-pandemic), Canada was one of only four countries in the world that saw a decrease in foreign investment. That, and the gross amount spent during the pandemic, points to an unattractive balance sheet for the country.
The Trudeau government's unbridled spending continued throughout 2022. 
Finance Minister Chyrstia Freeland delivered financial statements that project the government not balancing its budget for decades — until 10-year-old Johnny is in his 30's – assuming there are no new political promises between now and then. 

In her fall statement, Freeland made new promises that has the government spending $20 billion more than the 2022-23 budgetary figures she herself cited just six months prior.

A $15 billion Canada Growth Fund was established to attract new private investment to government green initiatives – and there are no details of the spending to be made public.     

The government has turtled on reporting out the real cost of the Trans Mountain pipeline; the project that was purchased for $4.5 billion in 2018 was last estimated in February 2022 as costing more than $21.4 billion to complete.  

The government continually misrepresented the costs and today will not provide a detailed accounting of the spending for $54 million ArriveCan app.

The cost for the federal bureaucracy (totally $55 billion in 2022) continues to grow unabated: tens of thousands of bureaucrats are being hired annually (accounting for a majority of the country's reported job gains). Remarkably, even during the pandemic years, the civil service increased in numbers, all receiving annual pay raises, some generous bonuses – and 45,000 workers were ushered into the $100,000+ club. 
Johnny asked Santa if he thought it was fair for the prime minister to spend $6,000 a night in a London hotel when his family has had to put off their planned winter weekend at the Great Wolf Lodge? "So, please Santa, can you go to Ottawa and make this all right for us?" 
Not wanting to disappoint, Santa advised Johnny that he would plan a special trip to talk with Mr. Trudeau. But the wise elf was careful to tamper the boy's expectations, "Johnny, you know what you're asking is likely more than the PM can give." 
"Still, Merry Christmas Johnny Canuck. Bless you and your family this holiday and throughout 2023."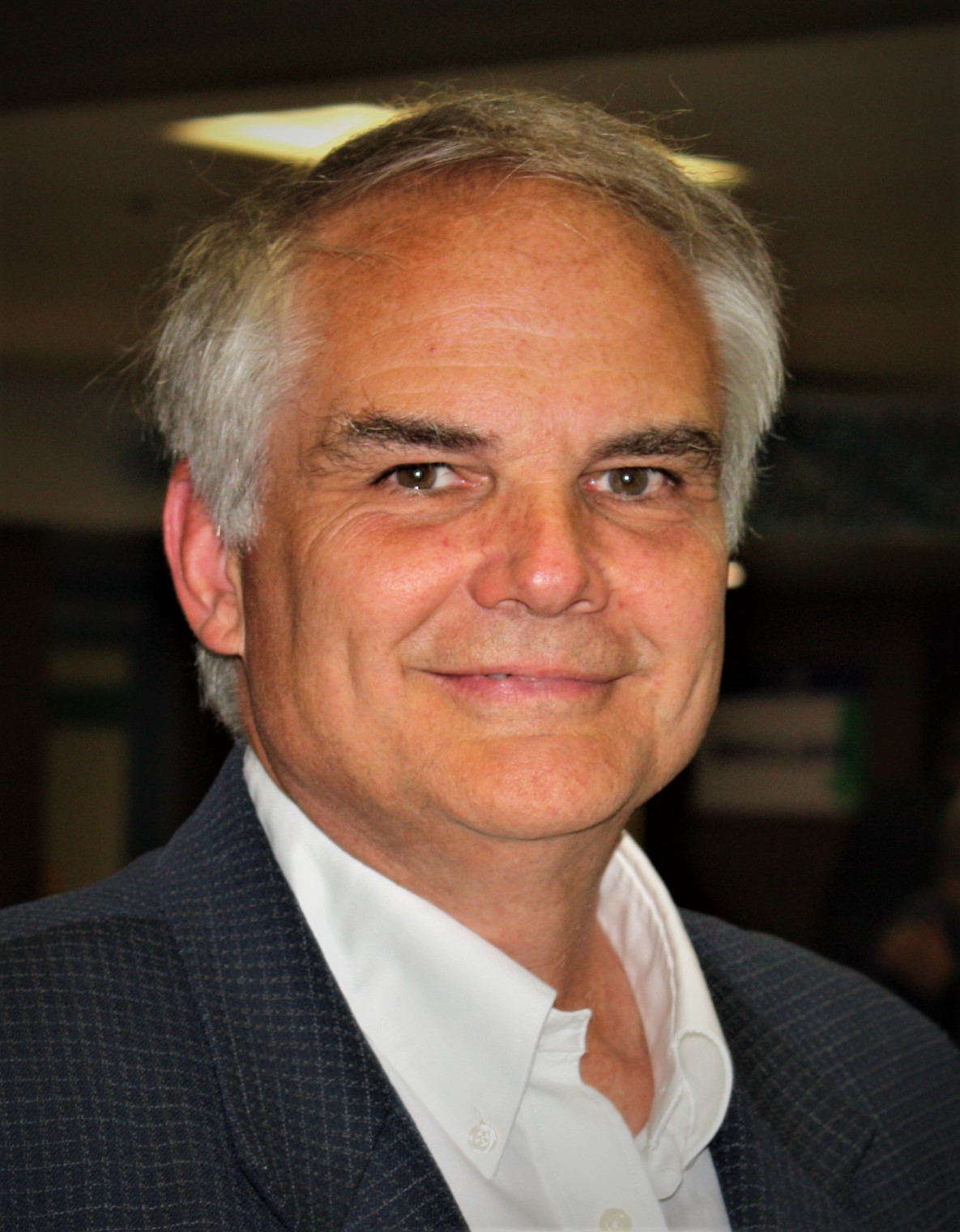 Chris George is an advocate, government relations advisor, and writer/copy editor. As president of a public relations firm established in 1994, Chris provides discreet counsel, tactical advice and management skills to CEOs/Presidents, Boards of Directors and senior executive teams in executing public and government relations campaigns and managing issues. Prior to this PR/GR career, Chris spent seven years on Parliament Hill on staffs of Cabinet Ministers and MPs. He has served in senior campaign positions for electoral and advocacy campaigns at every level of government. Today, Chris resides in Almonte, Ontario where he and his wife manage www.cgacommunications.com. Contact Chris at chrisg.george@gmail.com.