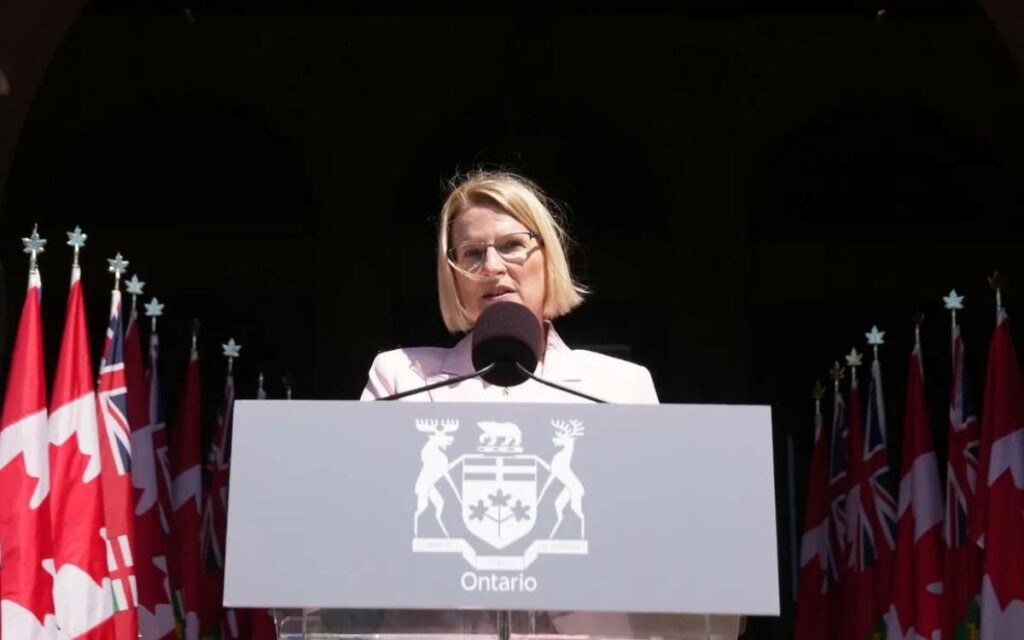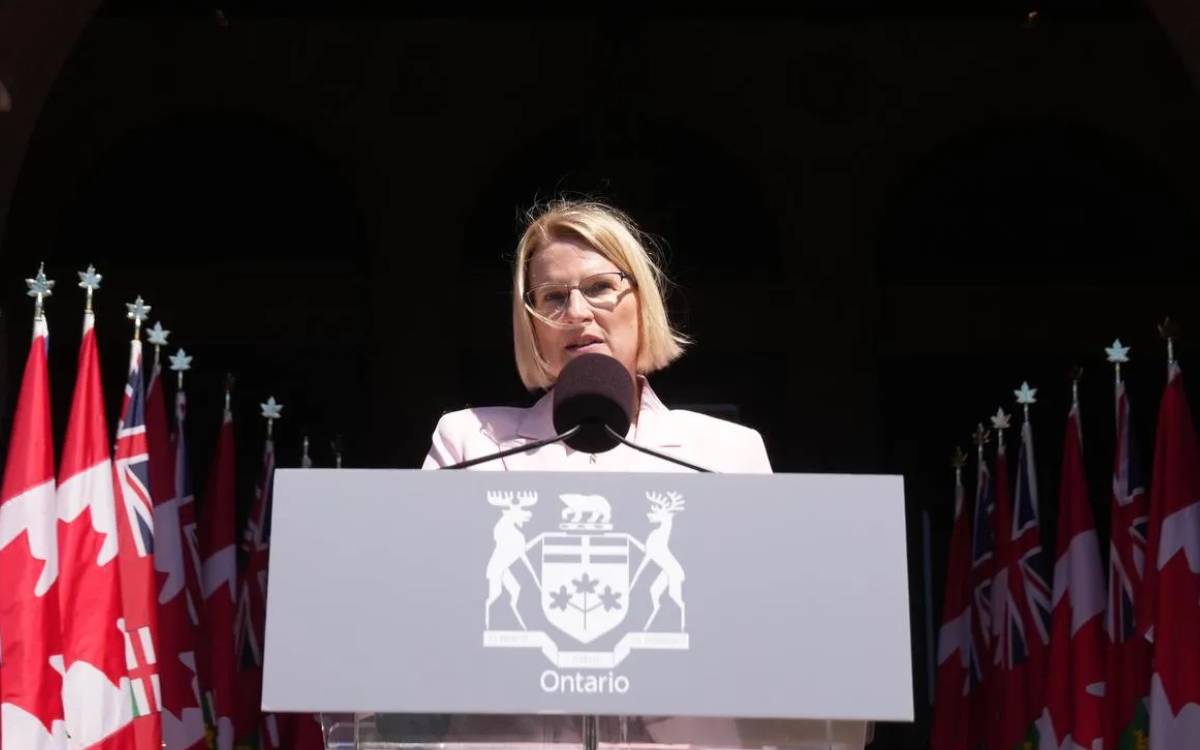 Janet Ecker, former senior cabinet minister under Mike Harris and Ernie Eves, contemplates the likely contents of key cabinet ministers' mandate letters from Premier Ford – like that of newly promoted Minister of Health and Deputy Premier Sylvia Jones (pictured). Photo credit: The Canadian Press/Nathan Denette 
The cabinet shuffle is over and Ontario Premier Doug Ford has wisely left strong performing ministers in key portfolios. He has also promoted another strong performer, Sylvia Jones, the former Solicitor General to be the new Health Minister and Deputy Premier.  
Given the ambitious agenda he promised in the election, Ford needs their stability and experience to "get it done," as he repeatedly said on the hustings. As the ministers settle in again, the key question is, what mandate has each been given?
The practice of issuing a clear "to do" list in a mandate letter to each minister is a useful practice adopted by previous provincial and federal governments. Usually the documents, or a version of them, are publicly released. The Ford government, however, continues to keep them confidential, even going to court to defend the decision.  
So, in the absence of the original documents, here are a few brief suggestions on what should be in them. 
The health portfolio is always fraught with seemingly insoluble problems and endless crises. And the pandemic has turned a bad situation into a serious mess. Mismanagement here will sabotage the government's political future.  
Minister Jones is likely to have a very long letter, but it should include three key priorities: get more money from Ottawa; put a serious dent in surgical wait lists; find and hire more health care practitioners, particularly family doctors and nurses. 
And don't get spooked by endless critics who see any public-private partnership in health care delivery as an existential crisis. We need to explore every viable option.  
The education portfolio is not as big as health, but it matters just as much. One of the most important tasks of any provincial government is to ensure our children are well-educated. Again, endless pandemic-inspired lockdowns have seriously undermined students' progress, particularly amongst the youngest.  
Like most long-term education ministers, Stephen Lecce would have preferred a new job. But with teacher contracts up for renewal, his experience and communications skills are crucial here if the government hopes to achieve any kind of labour peace. So, negotiate new contracts with as little disruption as possible (a very tall order) and oh yes, don't back down on student testing. It is the best metric we have to measure how the system is performing.
Minister Caroline Mulroney also stays in her portfolio of Transportation. Premier Ford has launched the most ambitious infrastructure program the province has seen in decades. Literally dozens of roads and transit projects are underway. She must continue to carefully stick handle the political minefields, the red tape barriers and serious labour and supply chain shortages to keep everything on schedule and moving forward.   
Labour Minister Monte McNaughton also stays put, but he now has the immigration file too. Wrestling more control from Ottawa so the province can attract the skilled immigrants it needs – like Quebec has already done – should be his priority so Ontario can fill talent gaps in skilled trades and health care. 
The Premier also promised more jobs, a tough task if there is a recession. Attracting new investment will be critical. Vic Fedeli remains as Minister of Economic Development, Job Creation and Trade. It is the right spot for him, given his business background, never-ending enthusiasm and sales ability.   
But more resources are needed to identify, pitch and land new investors. We have a good story to tell but global markets are increasingly competitive. Quebec in particular, spends millions more than Ontario on this. Progress has been made but the province's new investment attraction agency and the major regional agencies need more support. And use those resources to drive collaboration amongst municipal governments, rather than competition on the world stage.  
Finally, there is Minister of Finance Peter Bethlenfalvy. He has to figure out how to pay for it all. He has impeccable Bay Street and financial credentials plus a strong belief that debt and deficits matter. He must balance spending more on the government's critical priorities with the equally important task of bringing down the deficit. Higher inflation and a possible economic recession will complicate his task.  
The letters should also include a final paragraph – don't be afraid to speak truth to power. The Premier and his staff have their strengths, but they also need your advice and counsel. You and your colleagues are on the front lines, hopefully listening to Mr. and Mrs. Front Porch. You will not always agree, but you need to ensure such input remains part of the decision-making process.  
Your performance will determine if the Premier's agenda is achieved. So rip open those mandate letters and get started.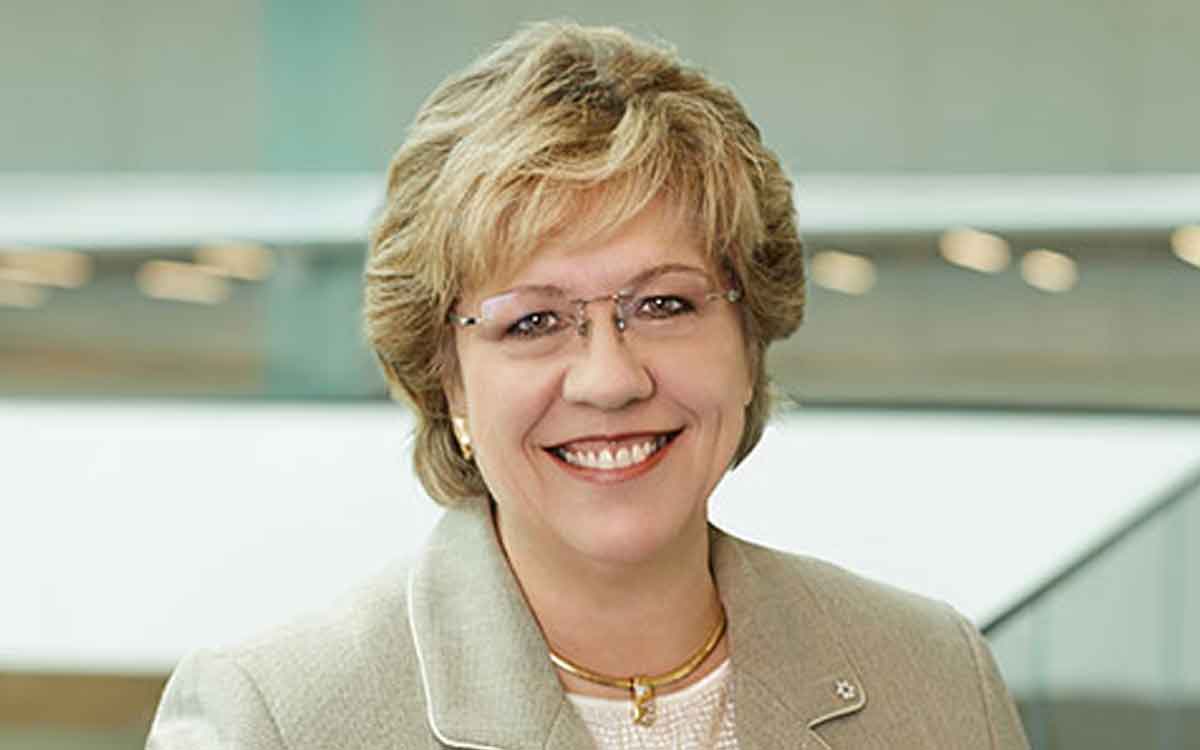 Janet Ecker is a former Ontario Finance Minister, Minister of Education, Minister of Community and Social Services and Government House Leader in the governments of Premier Mike Harris and Premier Ernie Eves. After her political career, she served as the founding CEO of the Toronto Financial Services Alliance, a public-private partnership dedicated to building Toronto region into an international financial centre. She currently sits on a number of corporate and non-profit boards, agencies and advisory committees.
Ms. Ecker received the Order of Canada for her public service contributions and was recognized as one of the "Most Influential People in the World's Financial Centres" by Financial Centres International.  She also received a "Canada's Most Powerful Women: Top 100 Award" from the Women's Executive Network and the Richard Ivey School of Business, among other awards. She is also one of the founders of Equal Voice, a national, multi-partisan organization working to elect more women.