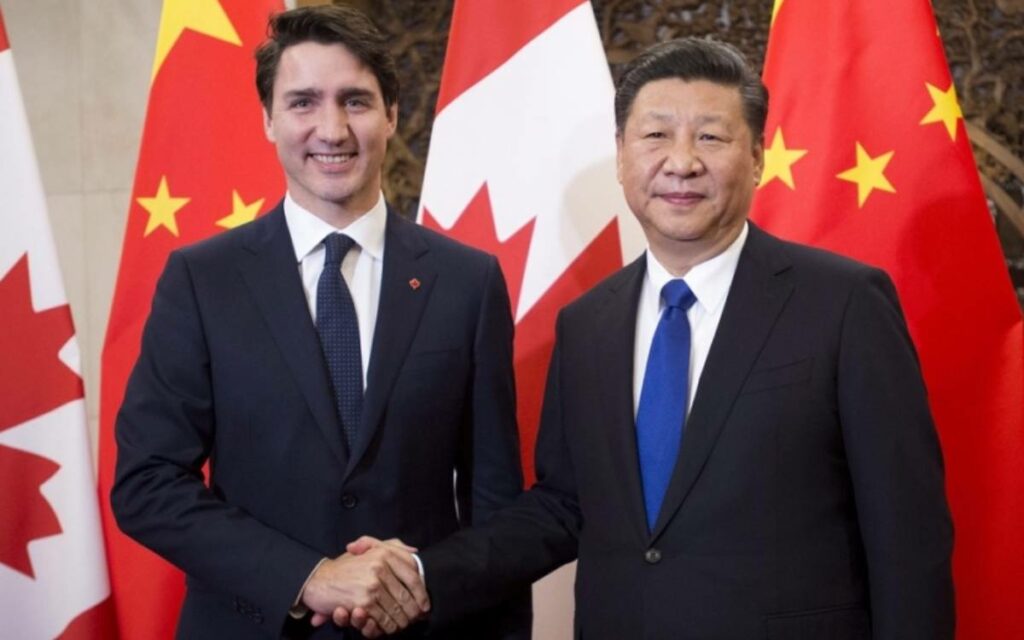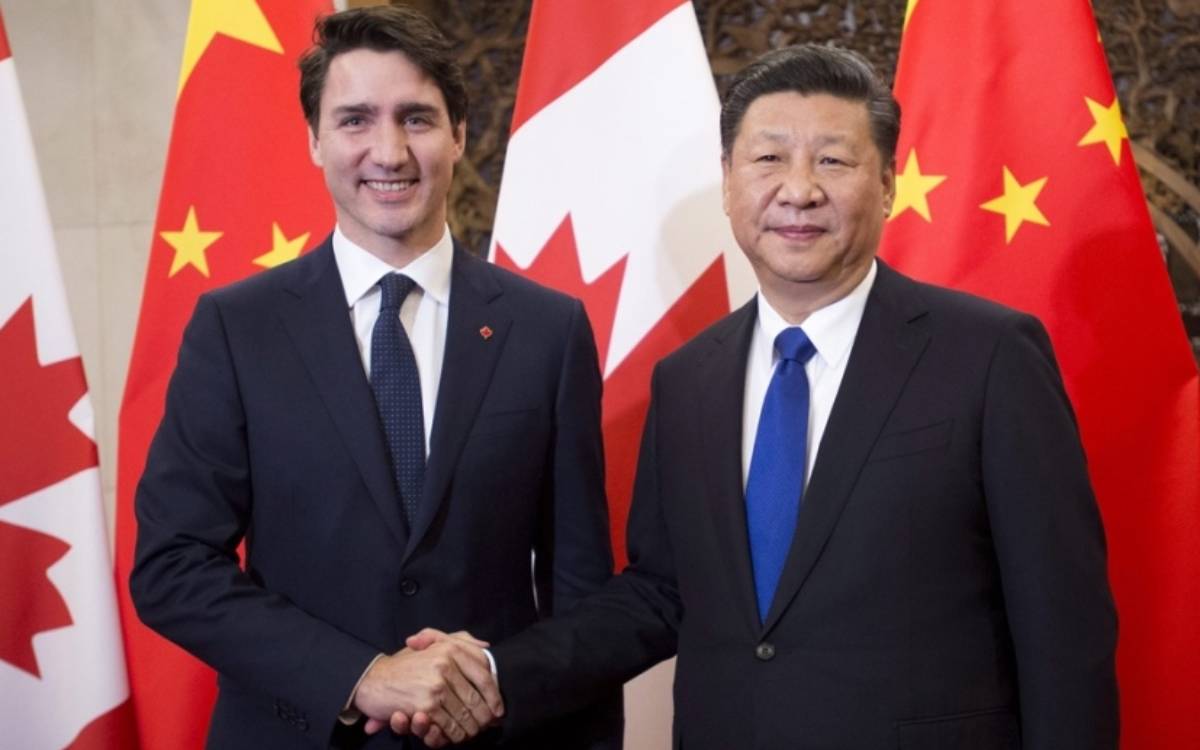 Prime Minister Justin Trudeau meets with President Xi Jinping of China, December 5, 2017. Photo credit: The Canadian Press/Sean Kilpatrick
It is increasingly evident that Prime Minister Justin Trudeau's Communist China gambit has Canadians paying dearly for his naivety.
In 2013, the soon-to-be Canadian PM said: "There's a level of admiration I actually have for China because their basic dictatorship is allowing them to actually turn their economy around on a dime and say, 'We need to go green…we need to start investing in solar.'" It is an oft-repeated reflection because Trudeau's admiration for the communist state has guided Canadian foreign policy with this government. Over the past six years, PM Trudeau's departure from Canada's established relationship with China has proven on many accounts to have been a costly gambit.
Let's review recent revelations concerning the countries' relationship.
There is much intrigue in Ottawa these days concerning the whereabouts of two Canadian scientists, Dr. Keding Cheng and Dr. Xiangguo Qiu, who worked in the country's highest-security infectious-disease laboratory in Winnipeg, Manitoba. We have learned that these scientists were collaborating with Chinese military researchers, conducting experiments on deadly pathogens. (Scientists from this lab have co-authored six studies on infectious diseases with the Chinese.) There are multiple questions surrounding research that was conducted in 2019 and the viruses that might have been shared with the Chinese Wuhan Laboratory. This Canada-China research will come under greater scrutiny because U.S. President Joe Biden has ordered an investigation on the possibility of a leak from the Wuhan lab.
The core question about the joint Canada-China research is whether it was a collaboration or a case of Chinese espionage relating to biosecurity and biodefence. However, the Trudeau government has stonewalled the special parliamentary committee looking into the issue. Health Minister Patty Hajdu contends that the research has "national security implications" and is "too sensitive" to share with MPs. When Manitoba Conservative MP Candice Bergen raised the question of the nature of the countries' collaboration in the House of Commons, PM Trudeau accused her and Conservatives of racism.
National security concerns relating to China have been at the core of several recent reports to parliament. For example, the CSIS 2020 Public Report cited China as one of the countries of concern: "…foreign states continued to covertly gather political, economic, and military information in Canada through targeted threat activities in support of their own state development goals…Foreign governments also continue to use their state resources and their relationships with private entities to conduct clandestine, deceptive, or threatening foreign interference activities in Canada."
Last month, a parliamentary committee heard from Alliance Canada Hong Kong, which warned Canadians about the widespread influence operations by Communist China. The ACHK cited Canadian universities and research institutions as especially vulnerable to foreign influence and the underhanded methods of China to obtain intellectual property. The Chinese Communist Party spends roughly $10 billion per year on so-called "soft power" tactics, in which it seeks to sway public opinion through academic and research and development.
China is "exporting their authoritarianism overseas", looking to exert control over foreign politicians, academics, media, and other institutions in an attempt to grow its geopolitical position. ACHK executive director Cherie Wong told MPs directly, "Dissidents are not safe – not at work, not in their homes, not in civil societies, and not in Canada."
This concern is seemingly ignored, as the Trudeau government continues its working relationship with Communist China. Today, Canada is now the only member of the Five Eyes intelligence alliance that has not banned use of equipment from Huawei Technologies Co. in its 5G networks. Astonishingly, in February, we learned a Canadian federal agency is partnering with Huawei Technologies to sponsor engineering research projects including chip-to-chip communications over heterogeneous fabrics, intelligence computing memory systems, brain-inspired photonic computing and privacy-preserver graphic analytics. Top universities from Oxford to MIT to Stanford have halted all research projects with Huawei, but in Canada we are announcing new ventures.
And recall there was also that multi-million dollar federal contract for security screening equipment at Canadian embassies around the world that was given to a state-owned Chinese company.
More significantly, Canadians still do not know (and may never know) the sordid details of the failed vaccine deal the Trudeau government agreed to mid-2020 – the Sino vaccine that the PM touted would meet all our country's needs. The collapse of this deal has had lasting results of inadequate and unreliable vaccine supply in Canada.
On another matter, the Canadian Forces hosted joint military winter training maneuvers with the Communist China forces at CFB Petawawa. As was later learned, the Chinese troops were preparing for extreme cold weather conflicts along the India border – and it is speculated they were also training for the Muslim Uyghurs concentration camps. (A Globe and Mail investigation revealed that when Canadian military brass cancelled this training exercise in 2019 PM Trudeau was furious over possibly frustrating diplomatic relations with the communists.)
Justin Trudeau has been consistently quiet on Communist China's abuses: the forced labour and systemic genocide of the Muslim Uyghurs, the imprisonment of democracy advocates in Hong Kong, the diplomatic and economic tactics being employed against Taiwan, and the trade disputes waged against Canadian canola and red meats.
An interesting aside: Statistics Canada reported that China was one of five markets where Canadian exports increased in 2020. Canadian exports to China rose to $25.2 billion – up 7.5% from 2019. Canadian exports of farm, fish and food products spiked 38 per cent. One key reason is our exporters filled the void of Australian traded goods, which have been heavily sanctioned by Communist China for Australia's public criticisms of the country.
No review of Canada-China relations would be complete without highlighting the atrocity of Communist China's detainment of the two Michaels. Canadians Michael Kovrig and Michael Spavor have been arbitrarily imprisoned since December 2018 – over 900 days and counting – and the Trudeau government has proven hapless in resolving this unacceptable political impasse.
Trudeau's gambit – from failing the two Michaels, to a failed vaccine agreement, to hiding possible covert Canada-China research – has resulted in deserved scorn from numerous political pundits.
Licia Corbella stated, "Trudeau's shameful support of the Chinese regime threatens Canada."
John Robson wrote of PM Trudeau's "willful blindness" to the evils of Communist China: "If you asked Prime Minister Justin Trudeau whether Xi was a communist, he wouldn't admit it."
While, Chris Selley of the National Post observed: "When it comes to China and 'genocide,' Trudeau is a panda in the headlights."
Financial Post columnist Diane Francis was most pointed when she accused Justin Trudeau of ignoring the Chinese Government's designs for world dominance as the serious national security threat that it is. Francis stated that Trudeau "has chosen the path of capitulation and collaboration" with Beijing and, for Canadians, Trudeau's infatuation with Communist China "poses an existential danger."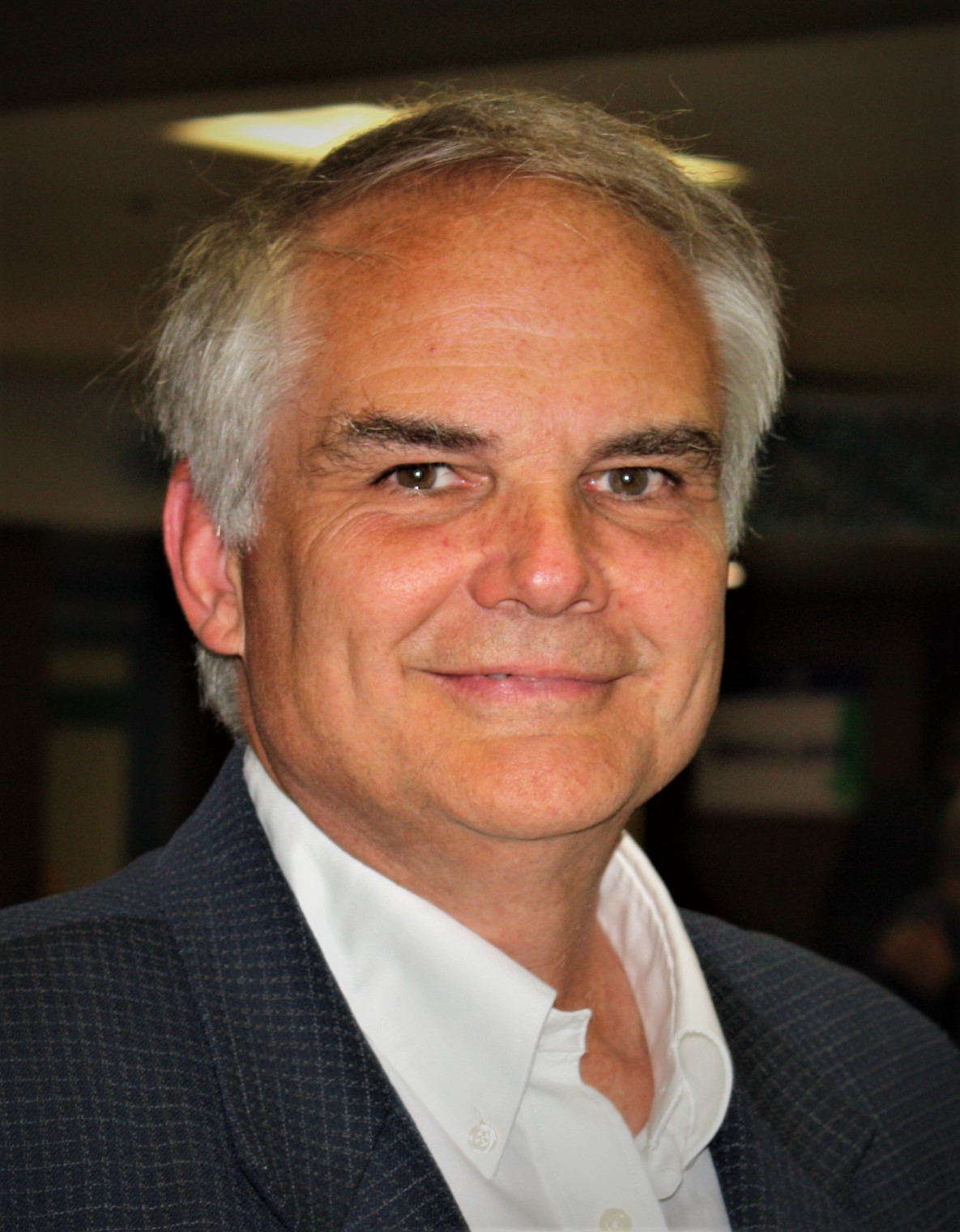 Chris George is an advocate, government relations advisor, and writer/copy editor. As president of a public relations firm established in 1994, Chris provides discreet counsel, tactical advice and management skills to CEOs/Presidents, Boards of Directors and senior executive teams in executing public and government relations campaigns and managing issues. Prior to this PR/GR career, Chris spent seven years on Parliament Hill on staffs of Cabinet Ministers and MPs. He has served in senior campaign positions for electoral and advocacy campaigns at every level of government. Today, Chris resides in Almonte, Ontario where he and his wife manage www.cgacommunications.com. Contact Chris at chrisg.george@gmail.com.