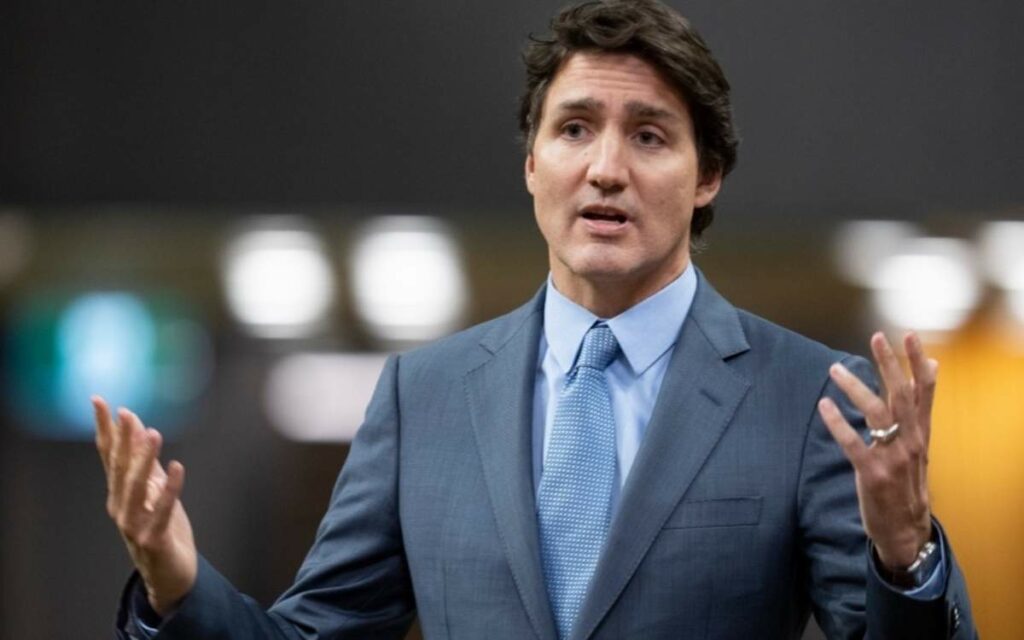 Canadian Prime Minister Justin Trudeau faces mounting public discontent as poll numbers plummet and international controversies escalate, triggering widespread calls for his resignation ahead of the next election. Photo credit: The Canadian Press/Adrian Wyld
Another miserable, embarrassing week for Prime Minister Justin Trudeau. 
There was another poll, this one by Leger, that shows two in three Canadians have a negative impression of Trudeau and his government, and one in two Canadians want him to resign before the next election. One in five surveyed want Trudeau to resign simply because they are "just tired of him." It echoes recent poll results that show a widening gap between support for the Liberals and Conservatives, the increasing blame on the Liberal government for the high cost of living, an increasing dissatisfaction with Trudeau himself, and a growing number calling for his resignation. One national survey declared Justin Trudeau the worst PM in the last sixty years. 
There was also another international dustup involving Justin Trudeau that resulted in ridiculing headlines that condemned the PM. Trudeau's comments this week suggested Israel must show "maximum restraint" because their military attacks were killing babies and inflicting undue harm to civilians caused an international stir. News around the world carried PM Benjamin Netanyahu's rebuke: "@JustinTrudeau It is not Israel that is deliberately targeting civilians but Hamas that beheaded, burned and massacred civilians in the worst horrors perpetrated on Jews since the Holocaust. While Israel is doing everything to keep civilians out of harm's way, Hamas is doing everything to keep them in harm's way." The Israeli PM's harsh criticism of Trudeau comes in the wake of similar embarrassments this year relating to "the Nazi incident" with Ukraine President Volodymyr Zelenski, an increasingly tense relationship with Indian PM Narendra Modi, a finger-pointing moment with U.S. President Joe Biden, and an abrupt public dressing-down by China Leader Xi Jinping. 
PM Trudeau's mounting grief (from countless self-inflicted gaffes) have many speculating on his imminent departure. Columnists and pundits in Canada's subsidized mainstream media have begun to craft Trudeau's record of accomplishments and his impact on the country. By way of example, Spark Advocacy released comments this week suggesting Trudeau has been a successful progressive world leader. The government affairs company co-directed by the husband and the father of Trudeau's PMO chief of staff Katie Telford makes the claim, "Most Canadians don't dislike Justin Trudeau's values, character, or much of his policy record," but they are simply "fatigued from overexposure" of the PM who is managing the country through "a tumultuous period." (Spark Advocacy wins hands-down for the most outlandish spin of the week.) 
Regarding the PM's exit plans, for the record, this scribe has long held that Justin Trudeau will take "a walk in the snow" on February 29, 2024 — as did his father on the 29th of that leap year 40 years ago. 
And regarding the PM's legacy, you are reading the first of a six-part Niagara Independent series that will take account of Justin Trudeau's record pursing the establishment of his envisioned "post-national state." In the weeks to come, this series will review the impact of eight years of the Trudeau government on the country's finances, law and order, democratic institutions, resource economy, and Canada's place in the world. 
To assess the eight-year record of Justin Trudeau, one must appreciate that Trudeau has had designs from his first day in the PMO to evolve Canada into a post-national state. On November 10, 2015, when Trudeau was sworn in as prime minister, he said to a New York Times interviewer that he envisioned a new kind of state: "There is no core identity, no mainstream in Canada." Canada was to be remodeled into his utopian vision: "There are shared values – openness, respect, compassion, willingness to work hard, to be there for each other, to search for equality and justice."
By definition "post-nationalism" pertains to a time or mindset in which the identity of a nation is no longer important. Wikipedia concisely describes post-nationalism thus: "the process or trend by which nation states and national identities lose their importance relative to cross-nation and self-organized or supranational and global entities as well as local entities." It lists a variety of factors constituting the post-national process: shifting national economies to global ones, increasingly referencing global identities and beliefs, and transferring national authorities to multinational corporations and the United Nations.
Since those heady "sunny days" in 2015, PM Trudeau set about to deconstruct the country and all those elements within that underpin a nation. From that premise Canadians can judge how successful Justin Trudeau has been. 
Accordingly, Justin Trudeau has marshalled a string of successful maneuvers over the eight years that have aligned Canada with global agendas. His government has worked closely with the World Economic Forum: its head Klaus Schwab bragged "he has penetrated" the Trudeau cabinet, and the WEF trustees include deputy PM Chrystia Freeland and until recently Liberal insider Mark Carney. The Canadian government is championing many United Nations initiatives: its migration treaty, indigenous rights treaty, central bank digital currency program, digital global ID pilot program, a new pandemic treaty subjugating Canada's sovereignty to the World Health Organization, and global climate change programs to effectively stifle industrial and resource development.
The Trudeau government has also championed progressive policies loosening drug laws, establishing lax restorative justice and bail conditions, expanding state-sponsored euthanasia, and growing the state with larger bureaucracies and more tax-and-spend womb-to-tomb programs. Furthermore, the PM has become the poster-boy for diversity, equity, and inclusion, and critical race theory; the virtue-signally king of pronouns, of gender fluidity, of self-flagellation over our country's privileged whiteness and its racial and genocidal colonial past. 
This 6-part series on the "deconstruction of Canada" will look at all of this and, additionally, remark on the Trudeau government's countless scandals that are a hallmark of his time in office. Consider the ties between the Chinese Communist Party and the Liberal Party, the nefarious dealings with SNC-Lavalin and McKensey and Co., shutting down the oil and gas industry while providing questionable subsidies to green projects, the pillory of Canadians participating in the Freedom Convoy, the pandemic boondoggles and secret dealings regarding the COVID-19 virus, vaccines and the mandates, and the incalculable depth of incompetency in managing the affairs of government.  
When reviewing the press and social media covering the Canadian PM in the past few months, one can denote the political commentary from the government's adversaries and politicos has moved from sharp criticism to comments of disgust, ridicule and rejection. For example, Joe Oliver, former financial minister in the Harper government, describes Trudeau's leadership as "incompetent, divisive and ethically challenged" and he questions whether the PM is at the point where "his moral authority to govern is being compromised." Michael Higgins, senior editor at the National Post, goes a step further and states that the PM no longer has "the moral authority" when he talks to Canadians. Higgins writes: "For Trudeau, the desire for political expediency has always outweighed his indifference for principled action."
Warren Kinsella, Liberal advisor to former PM Jean Chretien is dismissive of Trudeau's comments on the Israeli-Hamas war, observing this week, "Worse than the fact that Canada's voice has become irrelevant internationally under his watch, worse than his malignant solipsism – is his total inauthenticity. He's just so, so phony. "This has to stop." Says who, Justin? Says you? No one is listening to you anymore. They just aren't."
Brad Salzberg, a prolific political commentator from B.C. has been constant in his denunciation of PM Trudeau and the irreparable social, economic, and reputational damage he has inflicted on Canada. Salzberg recently wrote, "For eight years running, Trudeau has been an avatar of degenerative woke globalist policy. His political resume reflects a litany of social division, community favouritism, and religious community bias." In commenting on this week's protest incident where the PM was chased out of a Vancouver Chinatown restaurant, he reflects, "… the uproar at an upscale curry house serves as a microcosm for our national condition. A once moderate, welcoming society has been transformed into a fractured population of angry citizens…. exacerbation of social conflict, anger on our streets, division of community from community. All results of 8 years of Woke globalist Liberals."
The last word goes to Liberal-friendly national columnist Susan Delacourt of the Liberal-friendly newspaper Toronto Star who was reporting on a Star-sponsored poll. Delacourt reports that 90 per cent of Canadians say Trudeau lacks a clear vision, 86 per cent say he's "inauthentic and phoney," and 56 per cent say he got Canada into the mess it is today. She quotes David Coletto, CEO of Abacus, who succinctly assessed the poll findings, "In short, after eight years in office, too many people are just finished with him. He's a big part of the problem and there's little faith he can get focused on the things they care about it."
It appears for all concerned February 29th cannot come soon enough. So, now, let's take a deep dive into reviewing the impact Justin Trudeau has had on our nation.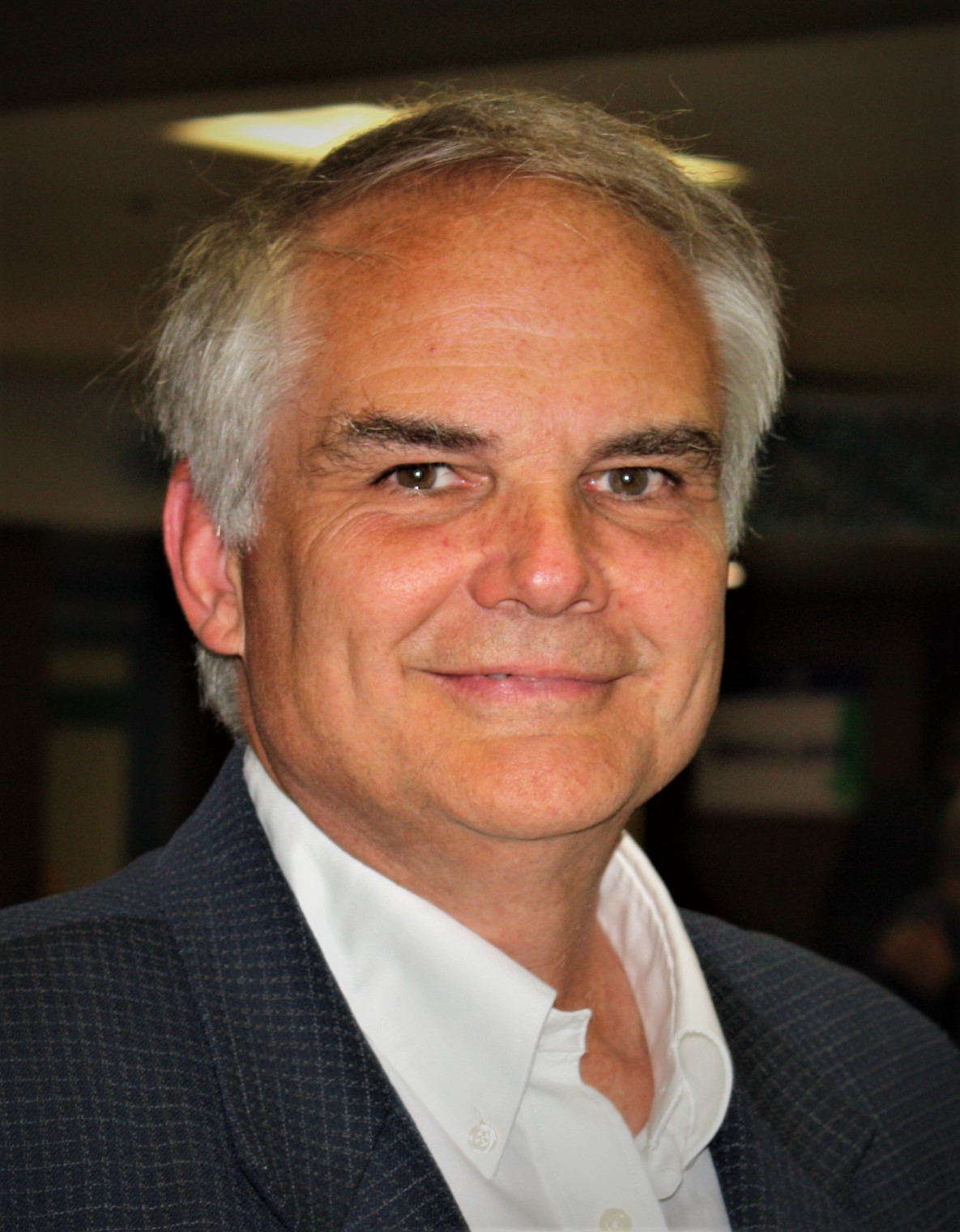 Chris George is an advocate, government relations advisor, and writer/copy editor. As president of a public relations firm established in 1994, Chris provides discreet counsel, tactical advice and management skills to CEOs/Presidents, Boards of Directors and senior executive teams in executing public and government relations campaigns and managing issues. Prior to this PR/GR career, Chris spent seven years on Parliament Hill on staffs of Cabinet Ministers and MPs. He has served in senior campaign positions for electoral and advocacy campaigns at every level of government. Today, Chris resides in Almonte, Ontario where he and his wife manage www.cgacommunications.com. Contact Chris at chrisg.george@gmail.com.