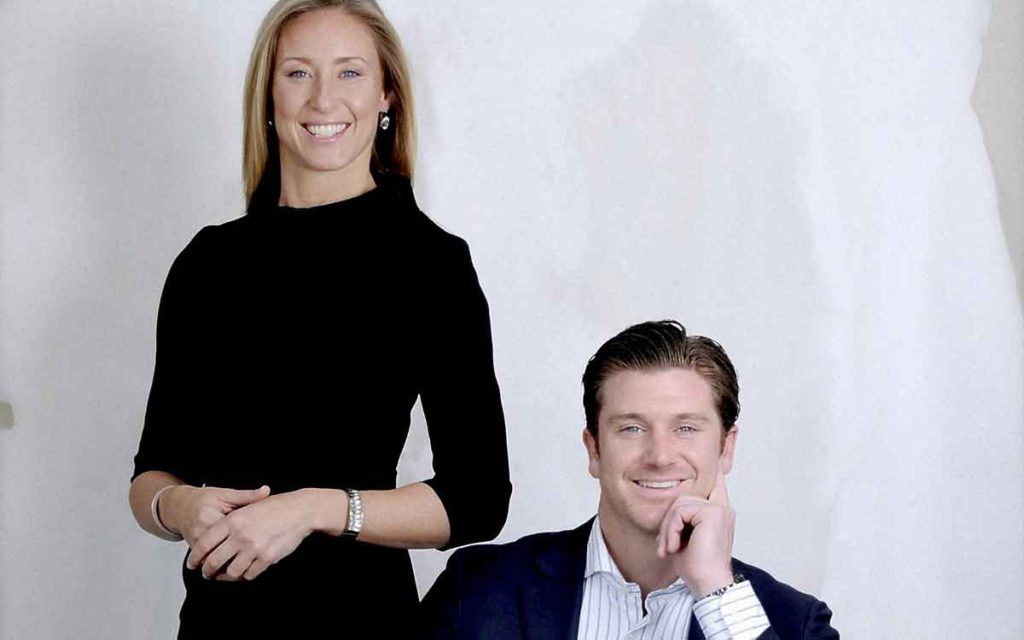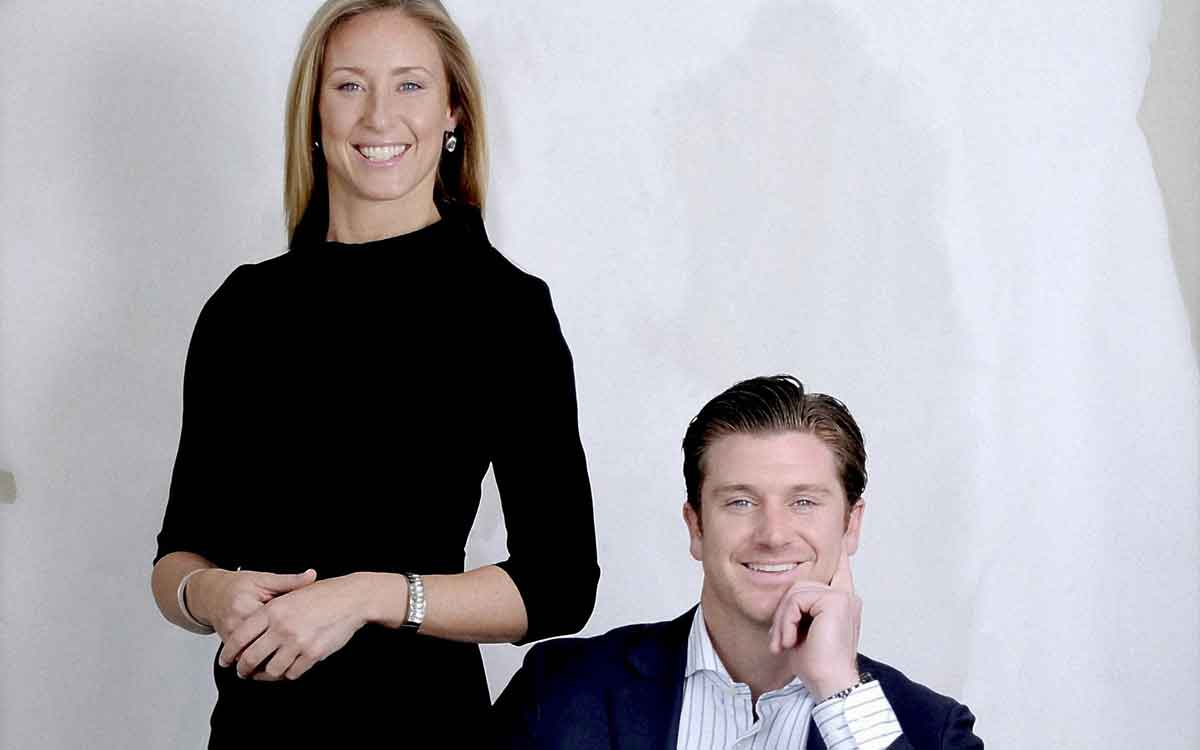 Jessica and Michael Kemp of Kemp Financial.
From the locker room to the board room, Jessica Kemp and her younger brother Michael have had a tremendous amount of success. The siblings are extraordinary athletes, both attended U.S. colleges on athletic scholarships, Jessica for basketball and Michael for baseball (he would eventually transfer to Brock and play basketball for the Badgers). Both have followed in their parent's footsteps off the court running a highly successful financial planning firm that bears the family name – Kemp Financial.
Jessica Kemp played basketball locally at A.N. Myer in Niagara Falls before heading across the river to continue her hoops on the hardwood at Niagara University in Lewiston, New York. She had a stellar career playing in the Metro Atlantic Athletic Conference (MAAC) as a Purple Eagle. She excelled on the court and in the classroom earning an MBA along with her impressive on-court statistics. In fact, in recognition of her academic and athletic success at Niagara University her name will be added to the MAAC Honor Roll at the Basketball Hall of Fame in Springfield, Mass. on Sept. 14.
But once her basketball career ended at Niagara and with her MBA in hand, Jessica felt a bit lost. "It was scary when I was done. You go through four years of being told what classes to take, what to eat, what to wear and then you're on your own," she said. Kemp was 22 years old and fortunately, because of her athletic scholarship had no debt, but like many young grads found herself asking, "What now?"
She was able to extend her basketball career when she decided to pack her bags and head to Holland to play for a woman's professional team. She stayed for the season and returned home in the summer before setting off again, this time to England where she played and coached. While she enjoyed the experience, Jessica returned home and decided to get a 'real job'.
Although her parents were very successful in their field of financial planning they didn't just hand either of their children the keys to the family business. The kids had to earn it. So Jessica (and eventually Michael) went to work for Cintas as a sales rep. She did the sales job for three years and while Jessica admits it was a good learning experience it certainly wasn't inspiring her.  "It was all new sales and every Monday I'd report my sales but I wasn't servicing them as a customer, there was no relationship building. I wanted the control of growing my own business," she explained. "It was at that time when my father said maybe I was ready to join the family business."
So, she entered the financial sector and eventually in 2011 branched off on her own to start Kemp Financial. Michael joined shortly thereafter. The siblings are 50-50 partners and have never looked back.
Both Michael and Jessica give a lot of credit to the parents who together have decades of experience in the industry. Although their father, Rick, retired three years ago he still acts as a mentor and advisor as does their mother, Anne.
Jessica recently expanded the business to Burlington while Michael manages the office in Niagara Falls. "We need to grow. Niagara is awesome and there is still so much growth potential here but we were growing out the GTA way and needed a presence there," explained Jessica.
Both Michael and Jessica say their sports backgrounds have served them well in their business careers. For Jessica she says sports taught her to deal with failures. "Life is all about how you handle it when things go wrong. How are you going to learn from your mistakes?" She said there were no excuses allowed during her college basketball days and that has carried over to her business career.  "If I lost a client I want to know why and then I fixed it. There's no excuse and you can't get too emotional."
Michael also took a lot of life lessons from the basketball court where he was lights out beyond the three-point line for Brock and was a key component of their national championship team in 2008 to the financial world. "Early on in my career when I was doing cold calls for Cintas and I was going through a slump where I wasn't getting appointments, I would think back to my basketball days where I was a 41% three point shooter and go back to the same mind set where eventually if I keep shooting, if I keep calling I will land the appointments."Kemp went on to say that, "You have to trust and follow the process and have faith you'll be successful if you do that."
When asked what advice she would give to young business hopefuls, Jessica had three pieces of advice: find your passion; invest in your business and have a mentor. "Find the most successful person in your industry and take them to lunch."
The way Kemp Financial is going, the owners might be getting a lot of calls for lunch.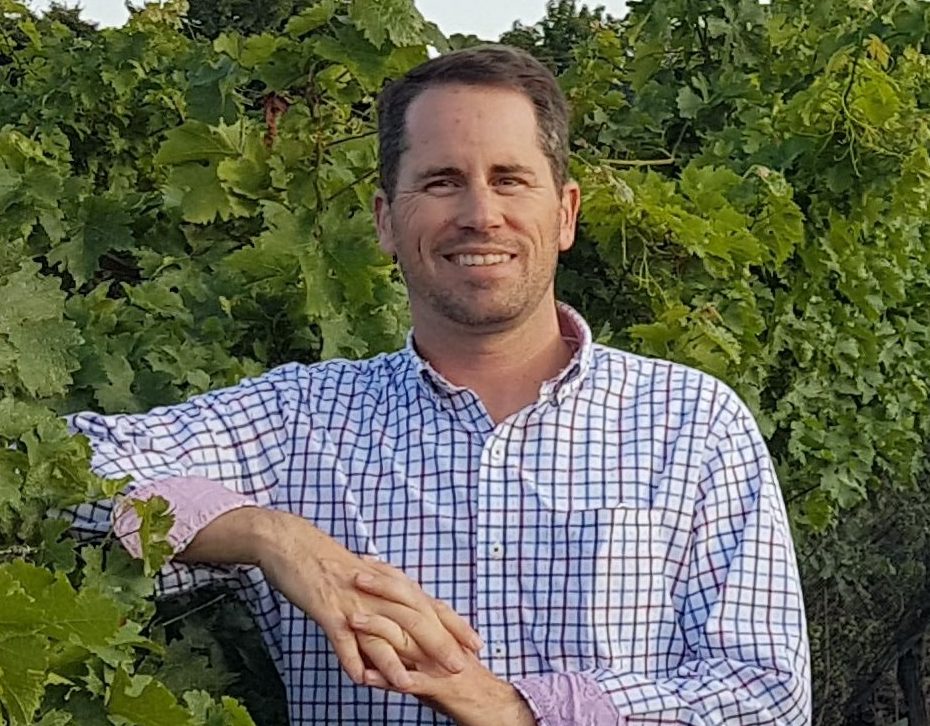 Kevin has spent over two decades as a public relations professional in a variety of sectors including professional sports, the arts, industry and healthcare.  After tiring of the daily commute to Toronto he returned to Niagara and launched The Niagara Independent, an online news source published twice weekly.
He is a graduate of Brock University, Niagara College and the Richard Ivey School of Business. He was named one of Niagara's 40 Under Forty in 2005.
Kevin is most proud of his twin daughters. He is also a triathlete and four-time Ironman finisher.