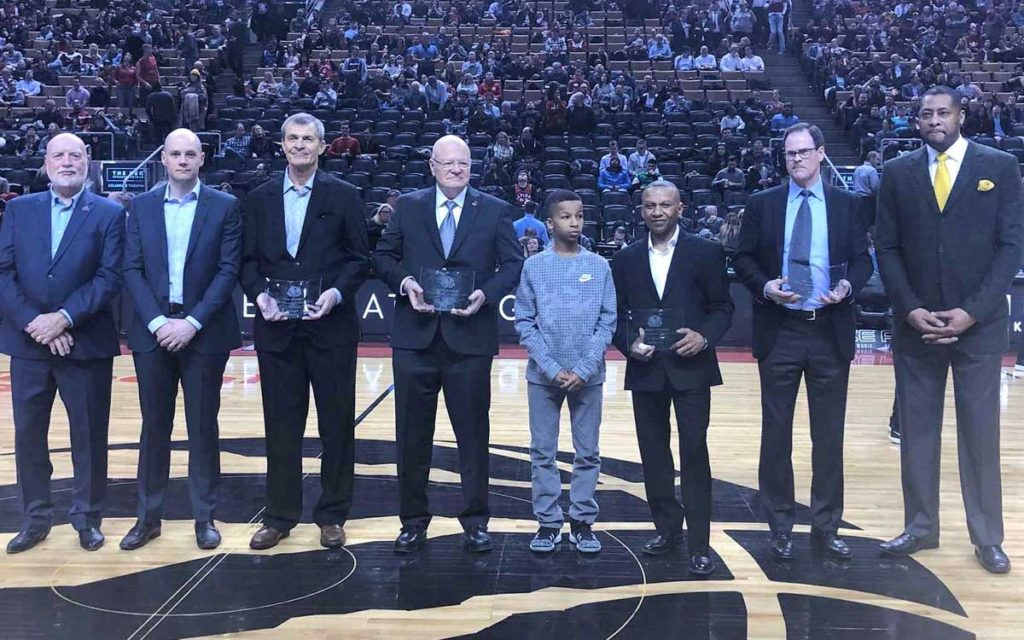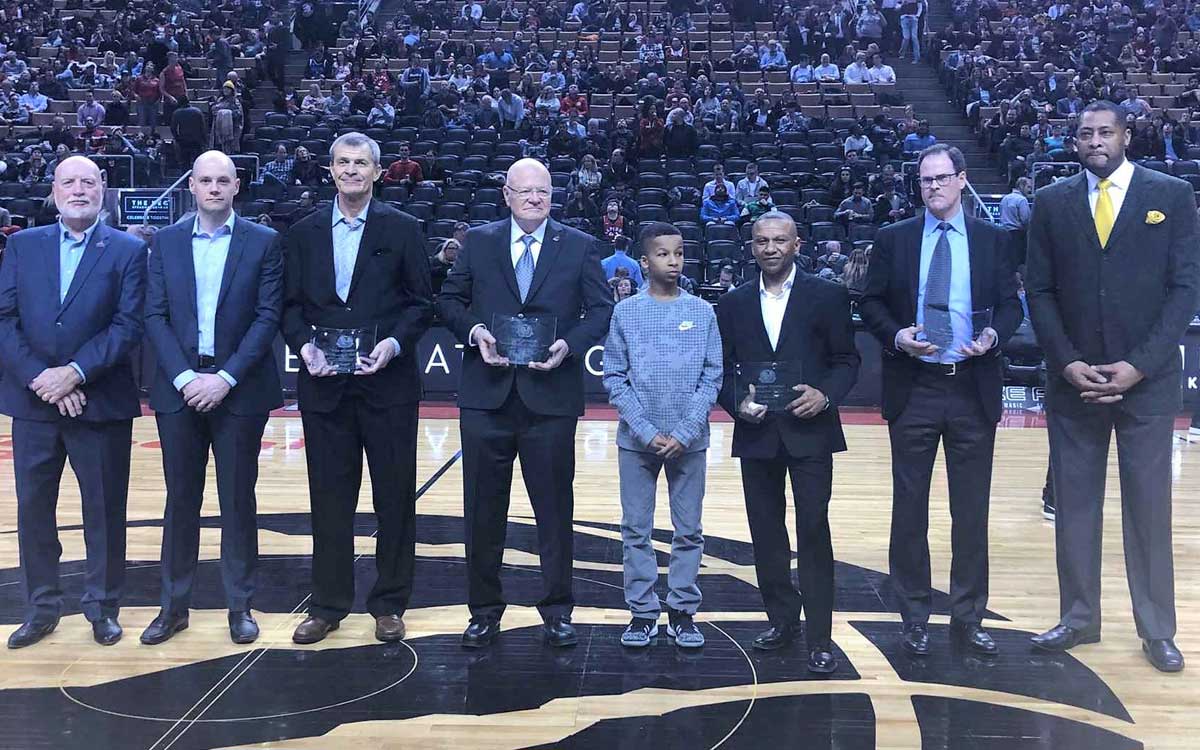 Ken Murray (3rd from the left) recognized at Monday night's Toronto Raptors game.
His resume speaks for itself.
And Monday night, fittingly on a basketball court, Ken Murray was inducted into the Ontario Basketball Hall of Fame.
The Brock Badgers legend was officially recognized at centre court Monday night at Scotiabank Arena when the Toronto Raptors hosted the Brooklyn Nets.
Murray's son Scott, who was part of the 2008 National Championship Badgers team, was the first person to nominate the Buffalo, New York native but many others from the basketball world were quick to add their approval.
"My son Scott got the ball rolling," said Murray who also captured the national crown at Brock University in 1992.
"And then you need 10 signatures, and then you need letters of references. So some of the people that signed or nominated me where Steve Konchalski (all-time Canadian University coaching wins leader) Michele O'Keefe (formerly of Canada Basketball & now Athletic Director at Niagara College) Jay Triano (NBA assistant coach) and then letters of recommendations I got from the Foxcroft family, both Ron and Steve – Ron is the inventor of the FOX-40 whistle.
In the end it's very, very, fulfilling. I couldn't be happier."
Unlike many Canadian born basketball players that head south to further their careers, Murray was the opposite – he came north.
"I played at an American junior college out of high school because I wasn't sure what I wanted to do, and out of that junior college I had a great two year career," Murray explained from his now home in Hamilton, Ontario.
"Out of college I probably had over 30 NCAA Division 1 scholarship offers, but we played Brock in an exhibition game and despite their box and one (them double-teaming me) against me I scored 38 (points) against them, and the coach (Les Korchuk) was very moved by my abilities. And honest to god he phoned me once a week at the end of my season. Never once asking me to come to Brock, but just asking how I was doing. Les paid a lot of attention to me, and to me that was very, very, important. The American schools kept giving me the run around as to my credits carrying over so in the end I went where I felt most comfortable."
And his numbers, and the accolades he received at Brock, are still to this today incomparable.
Murray was team Most Valuable Player for five straight years. A four-time All-Star. Brock Athlete of the Year in 1974-1975 and, along with Badgers hockey player Dave Burt, the first Badger to have his number retired.
Those five years at Brock as a player eventually led Murray to his coaching career with the Badgers.
And it was Murray's coaching that led to his induction Monday night.
Murray led the Badgers to a pair of National Championships and still holds Brock's all-time coaching wins total with 535. He was also named Canadian University coach of the year twice over his 20-year Brock career.
It was Murray's fourth Hall of Fame induction following the Brock Badgers, the Brock Basketball Hall of Fame and the St. Catharines Sports Hall of Fame.
Twenty years of coaching and four hall of fames. Not too bad for an American basketball player that came to Canada to further his playing, and eventual coaching, career.
"If I had to do it all over again, I wouldn't change it," Murray added.
"It was a great opportunity, and I met some great people. It was a good way to spend my life, that's for sure."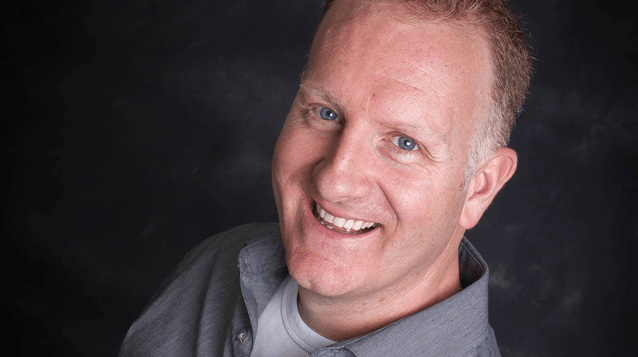 Rod Mawhood is a lifelong Niagara native who has had the pleasure of working in all three mediums – Radio, Print and TV – for over 20 years. His first announcing gig was with the then St. Catharines Stompers. Since then he's worked in radio and TV in Toronto, and currently is the announcer for the Niagara IceDogs and Niagara River Lions.
Rod also covers the Buffalo Bills for FOX Sports and the Buffalo Sabres for NBC Sports.