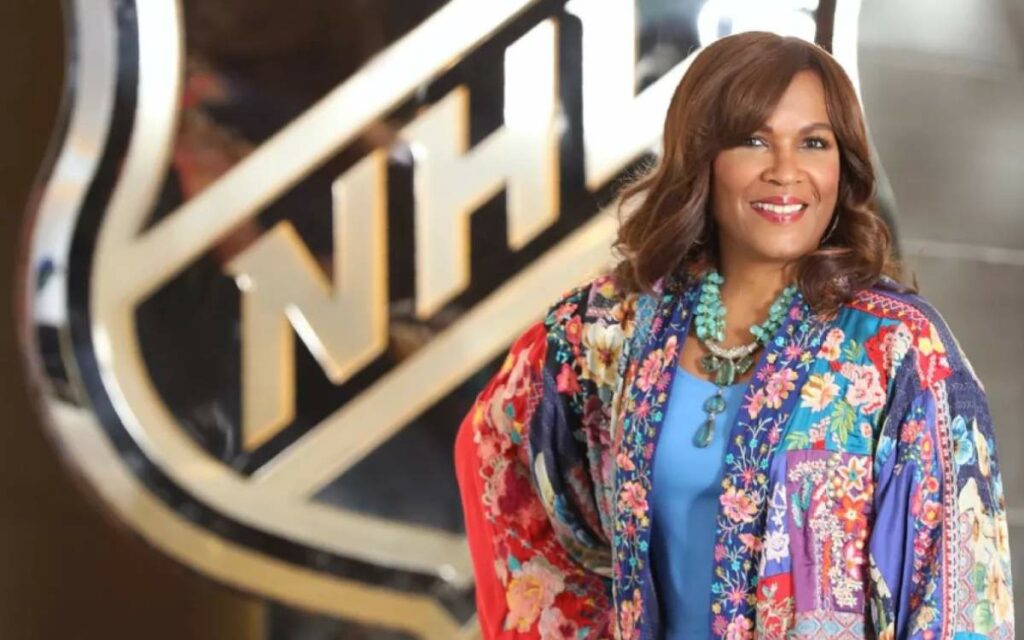 Just over five years ago, the NHL brought on former JP Morgan Chase executive Kim Davis (pictured) to head up its new diversity regime. Photo credit: NHL
Back in 2017, the NHL's head-honchos decided that a league, possessing a long history of racial intolerance, especially towards Indigenous players and those of African descent, needed to get out and ahead of what promised to be a hard-press from the new juggernaut of diversity, equity, and inclusion (DEI). 
In a move designed to prove how serious they were about improving their practices, the NHL announced that Kim Davis, formerly of JP Morgan Chase, would be filling the role of Executive Vice President, Social Impact, Growth Initiatives and Legislative Affairs. In other words, the NHL's pursuit of an aggressive DEI strategy had entered a new stage. 
Ms. Davis, an African-American woman, as NHL.com reported, "enjoyed a 20-plus year career at JPMorgan Chase, where she most recently served as Managing Director of Global CSR, President of the JPMorgan Chase Foundation and as a member of the firm's Executive Committee. Her responsibilities included leading and managing approximately $300 million in annual giving, employee and civic engagement, and strategic corporate marketing sponsorship programs." Davis had also gone on to serve at TENEO, a consulting company where she, "built and ran the firm's Corporate Responsibility and Inclusive Leadership practice, advising CEOs and Fortune 500 companies daily." 
Her NHL responsibilities did not require much knowledge of hockey and even less interest in the history of the game, other than to know that like every institution in North America over the last 150 years, the NHL had failed to provide equal opportunity for all members of society. 
Determining the make-up of the full-time employees on NHL clubs encompassed the first diversity report Davis tackled. When the report indicated that a gaping difference existed between white men employed and all other groups, Davis seemed quite determined to change this reality because marketing demanded that the NHL become more inclusive. As she explained to SportsNet's Donnovan Bennett, "…we know our sport's future growth is going to be dependent on our attracting and retaining these growing demographics that are represented across Canada and, frankly, across all of North America." 
What Davis refers to in these comments speaks volumes about how important the NHL sees diversity being to its long-term ability to survive and retain viability in a very competitive North American sports market. Davis says the NHL is committed to reviewing this kind of study every two years, but make no mistake, this initiative needs to be taken seriously. Davis vigorously defends the study claiming that a 25 per cent increase in the BIPOC (Black, Indigenous & People of Colour) fanbase establishes a reasonable goal going forward. They also want to see growth in all seven pillars identified as big-picture plans (leadership, education, employment, marketing, partnerships, participation and community engagement). 
Then Davis added something very interesting. She said, 'You have to hit a certain number,' but our goal is, we should see 100 per cent participation, particularly in areas of training and education and leadership, because those are foundational to all of the other aspects of growth. The 100 per cent participation should have perked the ears of all those involved. Not we would like 100 per cent involvement, or we would prefer 100 per cent improvement, or even we hope for 100 per cent involvement. She and her fellow NHL executive expected 100 per cent participation. I defy my readers to name one societal issue for which 100 per cent agreement exists. There are those who would even justify murder, so Ms. Davis, if anything else, lacks nothing in the ambition department. Achieving this kind of consensus requires authoritarian dictates, not mere unlearn programs or re-education initiatives. 
Undoubtedly the NHL faces fierce competition in the sports market. Gary Bettman and the owners for whom he works want the game to grow, they want big television deals, and certainly corporate sponsorship, advertising and public relations matter. They do for all big sports leagues as they do for all businesses. The question becomes, however, how far can this be applied and to what degree? The answer to these matters probably found a test subject in Ivan Provorov, the fairly anodyne and mostly obscure Philadelphia Flyer defenceman, a couple of weeks back.
Provorov, a Russian, and a practicing member of the Russian Orthodox Church, did not receive the memo from Ms. Davis about 100 per cent participation. But Provorov did prove that the NHL's ideas about diversity and inclusion only go as far as including BIPOC, LGBTQ+, or other alphabetized identity groups. Provorov simply exercised a legitimate right. He made a choice based on his beliefs, religious or otherwise. He did not speak out, he did not look for attention, he simply wanted to take a pass on participating in an event he thought in contravention of his conscience. 
As Larry Brooks, the long-time New York sportswriter, stated in the New York Post, after listening to hockey media luminaries like Pierre LeBrun and Sid Seixiero suggest Provorov should be punished, sent back to Russia, maybe even have to fight at the front in the Ukrainian war, "These are people who apparently believe that employers not only have the right, but also have the duty to discipline employees who do not embrace a social justice movement endorsed by the company."
Indeed, it appears that the NHL hired Ms. Davis to create a marketing policy designed to also satisfy a growing chorus in society that demands everyone think as a block. The issue as to whether or not Provorov wore the jersey to celebrate Pride Night in Philadelphia speaks to individual liberty, not the justness of a cause. When Colin Kaepernick took a knee during the national anthem the NFL worked out a compromise where the players did not have to go out for the national anthem if it offended them. Provorov, negotiating his own compromise, which looked very similar, took the slings and arrows of media across the board. 
Elliott Friedman and Jeff Marek on Marek's Fan 590 radio show sounded wounded. They felt deeply for the community Provorov had supposedly hurt so gravely. A reverberation not much reported on shows like Marek's afterwards found that Provorov's jersey sold out immediately, proving that instead of being looked on as an intolerant jerk, many saw him admirably enough to wear his number and name. Perhaps Ms. Davis might want to talk to Mr. Provorov about marketing hockey. 
As Mr. Provorov's case revealed, fans of hockey or any sport usually see the game as entertainment, a diversion away from the divisive politics dominating our culture every day. Commissioner Bettman seemed to admit this shortly thereafter stating, "We as a league and our franchises try to represent the best values in their communities. We want to make sure that we can make a positive difference in peoples' lives whether it's for mental health night or to make certain segments of our society who maybe historically haven't been involved in hockey feel welcome and included. But, ultimately, players also have to be comfortable in terms of their own individual beliefs and it's a balancing act. I believe he said it was his religious beliefs and I respect people's religious beliefs. You have to look at the body of work as a whole and if you look at our players overall, overwhelmingly our players support the causes that our clubs and the league have embraced. But not everybody agrees with everything. Part of diversity is respecting other people's view."
Davis' appointment represents things presently in vogue throughout academia, human resources, media, entertainment, and sports. Her power and influence in the NHL sits unrivalled excepting her boss, Mr. Bettman. Davis' success in other venues speaks to her competence and understanding of how to create an initiative and push an agenda. The NHL has no intention of backing down from its DEI pursuits nor from its social justice causes. 
How this plays out in various places across North America may challenge conventional thinking. Governor DeSantis of Florida recently sent another shot across the bow of the Good Ship DEI when he told the NHL regarding their Pathway to Hockey Summit, held February 2 in Fort Lauderdale, "We're against racial discrimination, but that's all discrimination. We're not going to indulge in this woke conceit that it's OK to discriminate against some people if that's politically correct to do so and so we made it very clear to the NHL that they were running afoul of our laws. They reversed course very quickly. And our society's better when we're all treated equally and all treated as individuals and not as members of groups."
The NHL's desire to address past discrimination and become more welcoming of those who have suffered intolerance or those not previously included seems reasonable enough. The dilemma upon which Ms. Davis's role will be judged a success or failure, however, appears to be finding the right balance between those who want to just watch sports without the culture wars while addressing past grievances. Perhaps she might be advised to see the Provorov case as her own unlearn moment and set smarter goals which demand less than complete capitulation from those simply wanting to peacefully hold to their beliefs and exercise individual rights.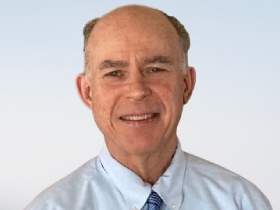 Dave Redekop is a retired elementary resource teacher who now works part-time at the St. Catharines Courthouse as a Registrar. He has worked on political campaigns since high school and attended university in South Carolina for five years, where he earned a Master's in American History with a specialization in Civil Rights. Dave loves reading biographies.