Gudie Hutchings, Liberal Minister for Rural Economic Development, comments surrounding Trudeau's carbon tax reversal sparks controversy and questions about priorities. Photo Credit: Twitter/ctvqp
If anything, the events of the past two weeks have revealed the Liberals' carbon tax is a political ploy and not a tool to fight climate change as they claim it is. The carbon tax is simply another tax on Canadians, not "a price on pollution." And this tax is hurting Canadian individuals and families – and the nation's economy. 
It is a tax on everything. Today, the carbon tax adds more than $10 on every fill up and hundreds of dollars for home heating fuel through the winter. In the next six years, the scheduled tax hikes will more than double these totals. It is a tax on all goods and services. It hits farmers and truckers hard and hits commuters to work – twice a day. It increases the prices on everything from a Tim Horton's coffee and food in your grocery cart to housing construction costs. It is fueling the country's inflation rate, as confirmed recently by bank governor Tiff Macklen in public statements and before a MP parliamentary committee.   
Two weeks ago, while campaigning in the Maritimes, Prime Minister Justin Trudeau made a surprise announcement that the government would pause charging the carbon tax on home heating oil, an initiative that directly benefits Atlantic residents. It was a crass political announcement that had the PM referencing the "hardworking Atlantic Liberal MPs" who argued for relief from the federal carbon tax because they were pushing the cost of living beyond what Maritimers could bear. 
A political slugfest broke out between federal Liberal ministers and the provinces. Several premiers called on the federal government to eliminate the carbon tax on all forms of home heating. Ontario Premier Doug Ford published open letter to the Liberal federal caucus, calling on MPs to stand up for constituents and extend the tax relief to natural gas. Saskatchewan Premier Scott Moe went as far as declaring he would "absolutely not" collect carbon tax on natural gas starting on January 1, 2024 – and then passed legislation to that effect. 
Provincial finance ministers gathered and five of them issued a joint statement to say that Trudeau's pause of the carbon tax on home heating oil created "jurisdictional imbalances" and they urged him to "eliminate the carbon tax to ensure fairness and ease financial pressure on Canadians."
As this was transpiring, Seamus O'Regan, Newfoundland MP and Labour Minister mused for the Ottawa press corps that the Liberal cabinet was intent to "barrel on" because, as O'Regan put it, "It's hard breaking through regular everyday folks who are just having trouble making things meet and are looking for someone to blame."
Gudie Hutchings, Newfoundland MP and the Minister of Rural Economic Development (for all of Canada) also took to the airwaves to poke at the western premiers, stating on a CTV News show, "Atlantic caucus was vocal with what they've heard from their constituents and perhaps they need to elect more Liberals in the Prairies so we can have that conversation as well." 
Premier Moe instantly shot back, "How is that fair?… Now a federal minister has said if people out West want a carbon tax exemption we should elect more Liberals. This is no way to run a country. As Premier I cannot accept the federal government giving an affordability break to people in one part of Canada but not here."
The Premiers' appeal fell on deaf ears in Ottawa. PM Trudeau was emphatic in stating no expansion to the tax exemption for other types of home heating, "There will absolutely not be any other carve-outs or suspension of the price on pollution." Dan Vandal, Manitoba MP and Northern Affairs Minister was sent into a media scrum to echo the PM's message: "Listen, the door is closed on carve-outs as far as I'm concerned. This is a policy to get rid of home heating oil and replace it with heat pumps because it's environmentally much better."
In assessing this Liberal-made divisive turf war, consider these facts: 
A recent federal government report reveals a majority of Canadian homeowners (53 per cent) now spend more than $200 a month on heat and light, and one in five (21 per cent) state "my home energy costs are a significant financial burden." Also, 26 per cent of homeowners report their monthly expenses including bills, mortgage, debt payments and loans exceeded 60 per cent of their monthly household income.

Almost three in five (57 per cent) of Canadians surveyed in a recent Leger poll want relief from carbon pricing on all home heating. Support for removing carbon pricing from home heating was seen in every region of the country: Atlantic Canada (66 per cent), Quebec (50 per cent), Ontario (54 per cent), Prairies (60 per cent), and BC (64 per cent).

Further to minister Vandal's point of argument above, the federal government reports that its subsidy program to replace housing heating oil with heat pumps, which began in early 2023, has only seen a total of 43 heat pumps installed. There are approximately 1.1 million residences in Canada using home heating oil.
On Monday, it appeared that the dispute was put to bed when a Conservative motion to extend the carbon tax exemption on all types of home heating for "all Canadians" was voted on and defeated 186-135, with Bloc Quebecois MPs voting along with the Liberals. An increasingly agitated Saskatchewan Premier Moe observed of the vote "… supported by the Bloc Québécois – a party that wants to break up Canada. That explains a lot about the state of our country under Trudeau."
Then mid-week there came a new twist to the carbon tax debate when Environment and Sustainable Development Commissioner Jerry DeMarco released a report that concluded the government's climate plan was a failure. DeMarco forecasted that the country would not meet its 2030 emission reduction target. In real numbers, the report recorded that from 1990 to 2021 Canada's greenhouse gas emissions have increased by 13.9 per cent, which happens to be the worst performance of any of the G7 nations. 
Commissioner DeMarco called out the governing Liberals for having failed in recent years to prioritize and implement key environmental policies, as well as relying on too many unrealistic assumptions and projections. He concluded that the government had no cohesive plan, no specified timetables and  measurements to meet its targets for reducing carbon emissions.
The Conservatives point out that the only timetable the Liberals have been focused on delivering has been the scheduled increases to its carbon tax. In this way, the carbon tax has become the central policy piece of the Liberals' carbon emission strategy to achieve its 2030 and 2050 emissions targets.  
Found within a Liberal document circulated after the 2019 federal election, PM Trudeau explains their approach in annually hiking the carbon tax: "The principle is straightforward: a carbon price establishes how much businesses and households need to pay for their pollution. The higher the price, the greater the incentive to pollute less, conserve energy and invest in low-carbon solutions."
However, as the DeMarco Report indicates, this punitive tax approach has not been effective and emissions have actually risen over the past couple decades. Not only is the Liberals' carbon tax costing Canadians dearly, it has clearly failed in its stated objective. 
For months now Conservative Leader Pierre Poilievre has been crisscrossing the country on an "Axe the Tax" tour with a commitment to rid Canadians of their carbon tax burden. His campaign was inadvertently showcased by the political exchanges of the past two weeks. What began as the PM's powerplay for Maritime votes, further divided the country and, in the end, exposed the shoddiness of the Liberal government's climate change plans and its oppressive, ineffectual carbon tax.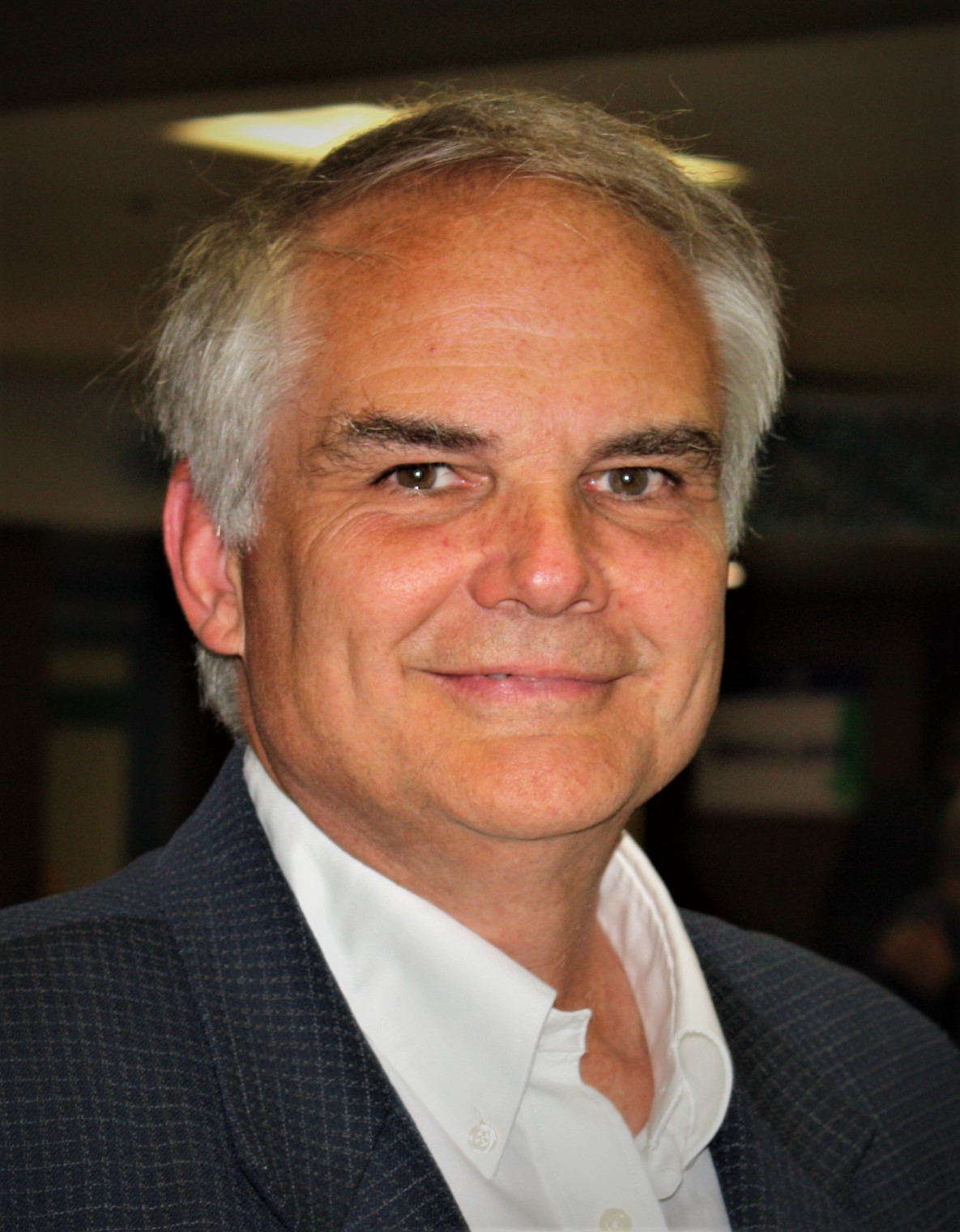 Chris George is an advocate, government relations advisor, and writer/copy editor. As president of a public relations firm established in 1994, Chris provides discreet counsel, tactical advice and management skills to CEOs/Presidents, Boards of Directors and senior executive teams in executing public and government relations campaigns and managing issues. Prior to this PR/GR career, Chris spent seven years on Parliament Hill on staffs of Cabinet Ministers and MPs. He has served in senior campaign positions for electoral and advocacy campaigns at every level of government. Today, Chris resides in Almonte, Ontario where he and his wife manage www.cgacommunications.com. Contact Chris at chrisg.george@gmail.com.