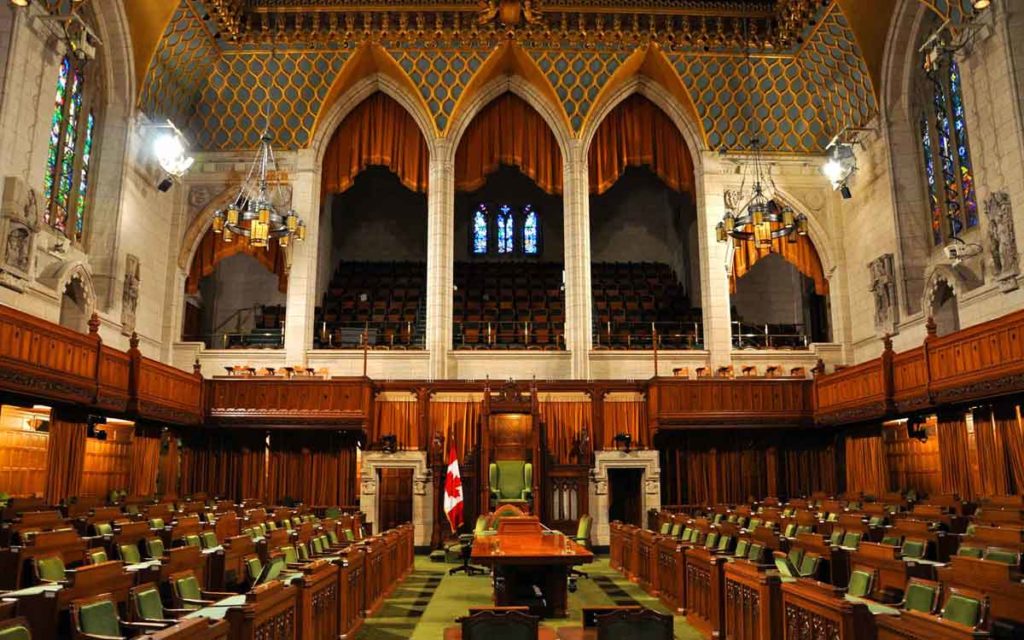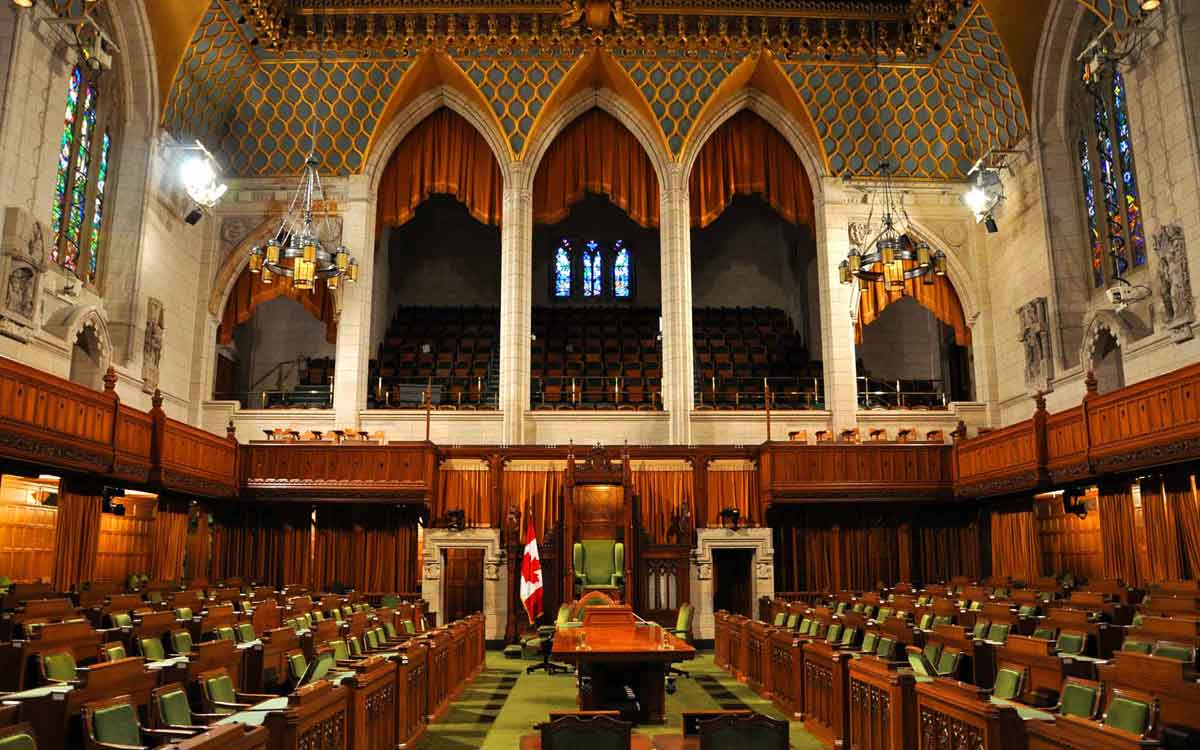 House of Commons in Ottawa.
Partisan politics at any time is ugly, but during a national crisis partisan politics can be detestable. With the Liberal Government's attempted end-run around Parliament this week, Canadians saw the very worst kind of political power-play. It was a calculated maneuver to sidestep Canada's foremost democratic institution and ensconce the Prime Minister and his Cabinet with unassailable powers through an extended period of time. Even for former PM Jean Chretien advisor Warren Kinsella, it was daringly Machiavellian: "You cannot use a national emergency as a pretext to turn a Parliamentary minority into a de facto majority with no opposition. It is unethical and fundamentally wrong. It squanders, in 10 minutes, whatever goodwill Justin Trudeau had built up over 10 days."
Political commentators were challenged to come up with insightful parallels to explain what was unfolding in Ottawa this week. Many reflected on the challenges democracies faced during WWII. Through the bombing of London, British PM Winston Churchill faced Parliament to address his government's actions to turn the tide against the Nazi terror. At the same time, Canadian PM MacKenzie King faced Parliament to argue the necessity for conscription to meet the country's commitments to the war effort. As these parliamentary experiences reveal, during a time of crisis our Westminster model of Parliament proves indispensable, not only contributing to responsible decision-making, but also providing its citizens with demonstrative leadership and reassurances that their elected leaders are considering all options in the best interests of all.
The echoes from these past troubled times served to underscore just how disturbing it is that the Liberals would attempt their unconstitutional overreach of power during a national crisis. On Tuesday morning the Prime Minister assured Canadians that he respected the country's democratic institutions. However, Liberals' actions speak louder than their Leader's words, for had the Liberal backroom strategists been successful Trudeau would have erased Canada's traditional parliamentary checks and balances. National Post political reporter John Ivison sums it up as "a Liberal plan to effectively neuter Parliament for 21 months."
At the centre of this controversy is the Liberals' "Trojan horse;" a piece of legislation they rolled out to enact $82 billion of promised relief to Canadians — and a poison pill hidden within. The story broke on Monday night when Global News revealed the Liberals' emergency bill was to grant "extraordinary new powers to spend, borrow and tax without having to get the approval of opposition MPs until December 2021." Global News described the new powers as "highly unusual" since "The Canadian Constitution enshrines taxation as a power of the parliamentary branch."
The Liberals' package provided all the necessary legislative authorities to implement the $82 billion of aid funding announced by the Prime Minister. The legislation permitted augmenting the GST/HST credit and the Canada Child Benefit, implementing a "temporary wage subsidy," and amending the Employment Insurance. It included support for the private sector relating to deposit insurance coverage, measures with Canada Mortgage and Housing Corporation, Export Development Corporation and Farm Credit Corporation. Finally, the package contained measures that would authorize additional transfers to the provinces and territories. This was the gift horse.
What was not expected was what was hidden within: additional measures that would empower the government to unilaterally raise taxes without Parliamentary approval and amend tax laws through regulation. The legislation would create a new law to authorize the Minister of Health and Minister of Finance to spend "all money required to do anything" in relation to a public health crisis. The Health Minister would also be able to use any health information from authorities and the Cabinet would be given the power to circumvent patent protection to "make, construct, use and sell a patented invention to the extent necessary." The Trudeau Cabinet would have the power to exercise these provisions for 21 months, through to the end of 2021.
The outcry to this power-play was immediate. A Hill Times editorial assessed, "It would be unconscionable for any government, whether they hold the majority or the minority of seats in the House, to propose giving themselves unfettered powers in a time like this." The Leader of Her Majesty's Official Opposition, Conservative Andrew Scheer said: "In a crisis, broad all-party agreement is essential… we are prepared to have Parliament sit as needed to transact the business of Parliament.  But we will not give the government unlimited power to raise taxes without a parliamentary vote. We will authorize whatever spending measures are justified to respond to the situation but we will not sign a blank cheque."
So, noon Tuesday, Liberals sheepishly acknowledged their overreach and promised to revise the legislation. The House of Commons convened and MPs immediately suspended so that the Parties could agree on an acceptable set of conditions for governing the country through the crises. At 3 a.m. Wednesday, after 15-hours of backroom negotiations, MPs reconvened in the House to debate the new legislation, and this was passed just before the morning sunrise.
That revised legislation was markedly different, with significant concessions made to the original Liberal package. In the approved legislation, the Government:
removed the section that allowed the Cabinet to raise taxes without parliamentary approval
shortened to 6 months, the period the Cabinet has its unlimited spending powers
included explicit reference to putting taxpayers' rights first
placed sunset clauses in the legislation
established accountability measures with regular reports to parliamentary committees
agreed Opposition Parties have the right to recall Parliament if any abuse is identified
In the wee hours of Wednesday, Pierre Poilievre, MP for the Ottawa-area riding of Carleton, expressed satisfaction with the outcome, tweeting the news: "Canadians will get COVID-19 aid. The power grab is defeated."
The last word on the Liberals' failed power-play is given to the ever-observant Rex Murphy, whose commentary on this turn of events reads as a poignant reminder to our elected representatives and their political operatives of what must be their first calling in a time of crisis. Murphy writes, "We need all leaders, all qualified voices, not a series of edicts from people who are severely overconfident of their abilities and understanding. We are Canadians, not Liberals and Tories. At this moment, let us try to live that truth."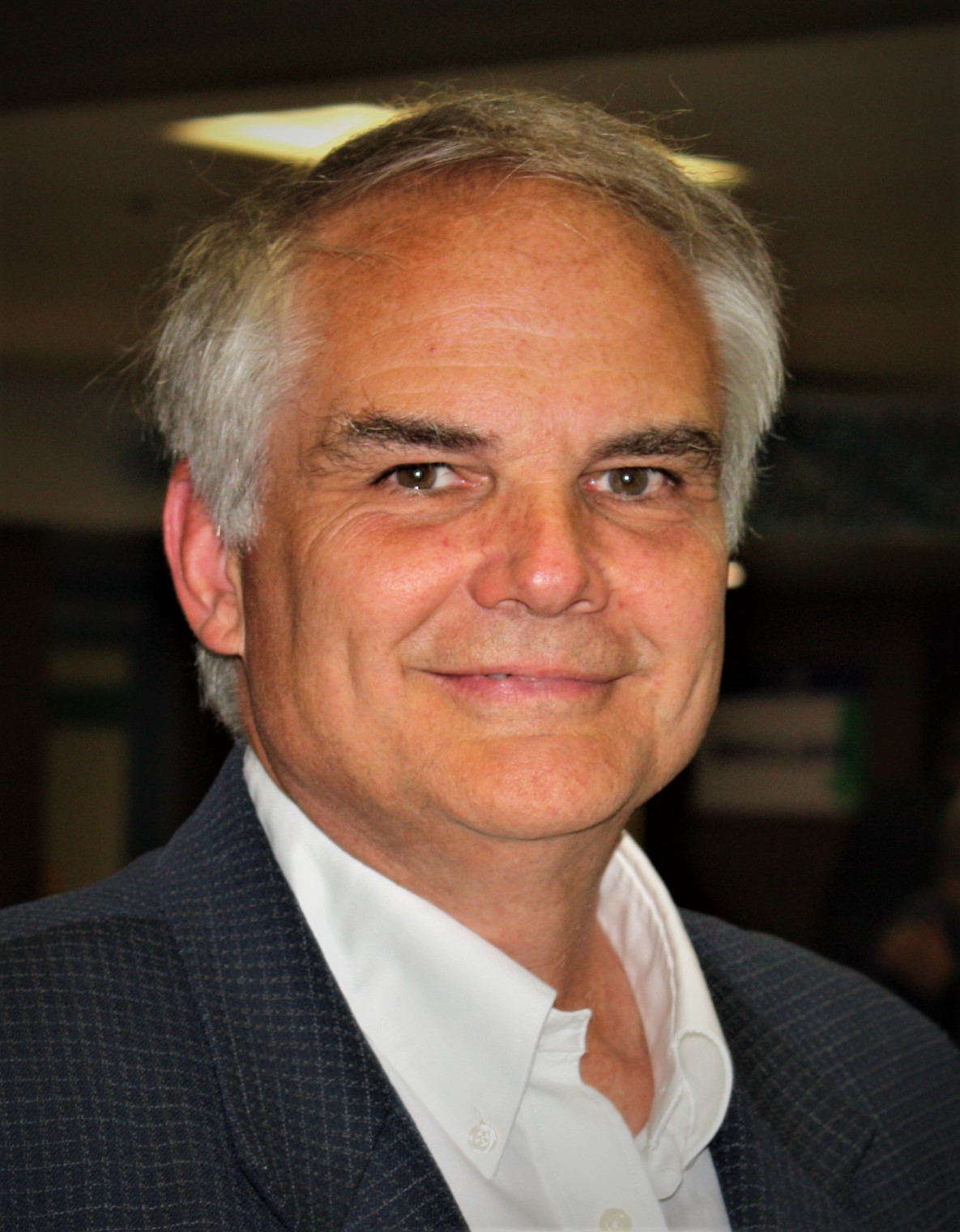 Chris George is an advocate, government relations advisor, and writer/copy editor. As president of a public relations firm established in 1994, Chris provides discreet counsel, tactical advice and management skills to CEOs/Presidents, Boards of Directors and senior executive teams in executing public and government relations campaigns and managing issues. Prior to this PR/GR career, Chris spent seven years on Parliament Hill on staffs of Cabinet Ministers and MPs. He has served in senior campaign positions for electoral and advocacy campaigns at every level of government. Today, Chris resides in Almonte, Ontario where he and his wife manage www.cgacommunications.com. Contact Chris at chrisg.george@gmail.com.