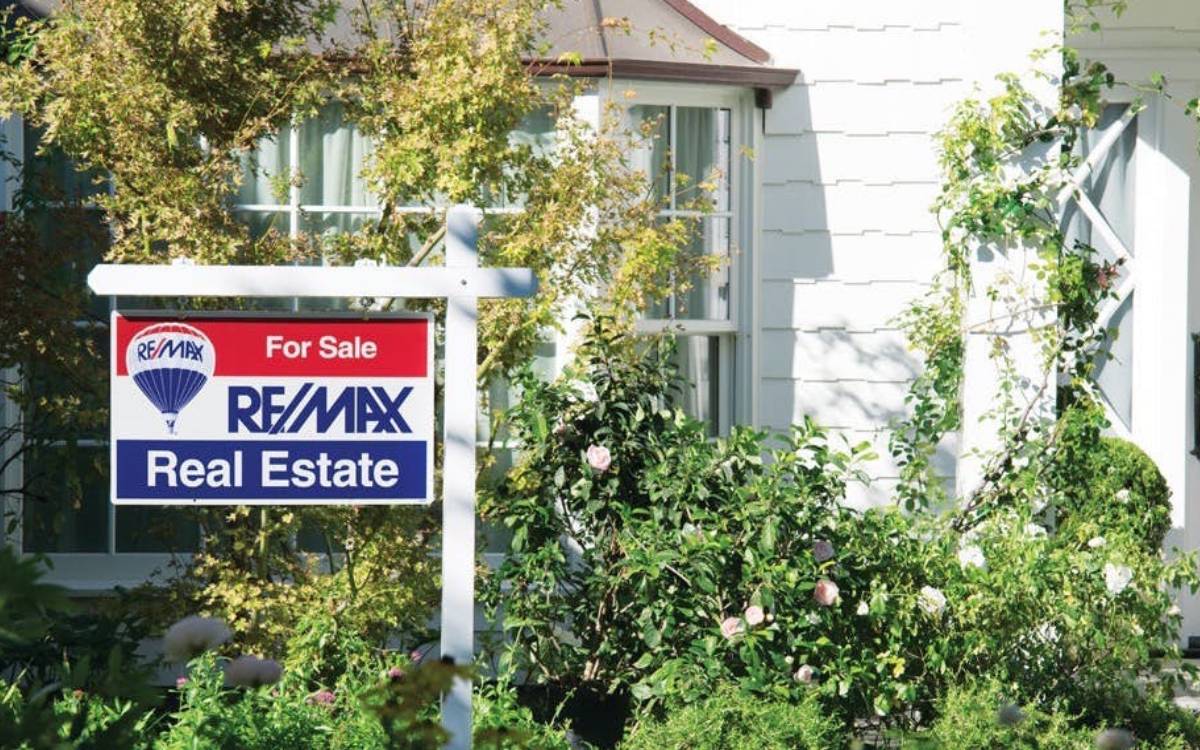 Photo credit: RE/MAX Canada
Actions speak louder than words.
Despite claiming they won't implement a capital gains tax on the sale of your principal residence if re-elected, the Trudeau Liberals have taken several steps toward doing just that – in fact, it's in their 2021 platform.
In Canada, homeowners currently do not pay tax when they sell their primary residence. Only realized gains on secondary residences and investment properties are taxed. However, if the Liberals go through with their seemingly longed-for levy, average Canadians who sell their home could have to provide the feds up to 50 per cent of their home sale profits. 
Earlier this year, the Globe and Mail's editorial board surmised such a government cash grab would be Canada's "most unpopular tax". Average Canadians rely on that money to purchase a new home or save for retirement. But the Trudeau Liberals, with big dreams in the face of soaring national debt levels, need funding from somewhere.
The Liberals know that the tax would be wildly unpopular. That's why they keep denying any speculation surrounding its probability. Yet, as outlined below, there is clear evidence that Trudeau and his team are preparing to poach your nest egg. 
In March 2020, the federal government's Canada Mortgage and Housing Corporation (CMHC) and a lobby group named Generation Squeeze signed a project charter for a $250,000 study into intergenerational wealth inequality. 
Per the charter's "problem statement", a "key source of this intergenerational inequality is tax policy that privileges home ownership, and shelters housing wealth, especially in principal residences, from taxation by comparison with other assets."
The resultant policy "solution" posted to Generation Squeeze's website reads: "…Canadian governments can lower taxes on income and raise taxes on property wealth in a number of ways, ranging from higher annual property taxation to deferrable surtaxes or capital gains taxes, being mindful of trickle-down impacts on tenants."
In other words, the lobby group hired by the CMHC under Trudeau explicitly advocates for a tax on the sale of Canadian homeowners' principal residences. 
But it's not just outside experts in Trudeau's ear advocating for such a tax, it's the Liberals themselves. At the end of 2018, the party's Ontario caucus put forward 19 policy considerations for their 2019 election platform. The considerations were ranked in order of priority, with "housing affordability" second on the list. 
Under housing affordability was a section that read: "Another idea that has emerged from housing town halls is a sliding scale on the Capital Gains Tax on the sale of principal residences. A 50% tax after one year of ownership, 25% after two years, 15% after 3 years, 10% after 4 years, 5% after five." 
For whatever reason, the idea was ultimately shut down for the 2019 election cycle. 
But fast forward two years and Trudeau and his team have not-so subtly slid a veiled version of the tax into their current election platform. 
According to page 14 of the party's 2021 platform, a re-elected Liberal government would: "Establish an anti-flipping tax on residential properties, requiring properties to be held for at least 12 months." With certain exemptions, such as: "Canadians who encounter changes in life circumstances due to, for example, pregnancy, death, new jobs, divorce, or disability". 
Notice that both the policy says "residential properties" generally (as opposed to "secondary" or "investment" properties) and noticeably absent from any kind of exemption is a homeowner's principal residence. 
As Kris Sims of the Canadian Taxpayers' Federation recently wrote in regard to the platform promise, "This so-called anti-flipping tax would be a new federal tax on the sale of your primary residence. Your home. The one you live in. Right now, it has a caveat requiring owners to live in their house for a year before they can sell it tax-free. But that caveat could change with the stroke of a pen."
"Make no mistake about this crack in the foundation," said Sims. "Prime Minister Justin Trudeau is proposing a new tax on the sales of our homes." 
If that's not enough, just this week a New Brunswick Liberal candidate confirmed all suspicion. 
In a clip from a videoconference Q&A, New Brunswick Southwest candidate Jason Hickey is recorded saying: "But of course, anyone selling their primary residence, if you do make money on that, unfortunately you will have to pay tax on that. I wouldn't agree to that either but it's what we have to do." 
Plunder your down payment for your next home, pilfer your child's college tuition fund, pillage your retirement savings, poach your nest egg: "it's what we have to do."