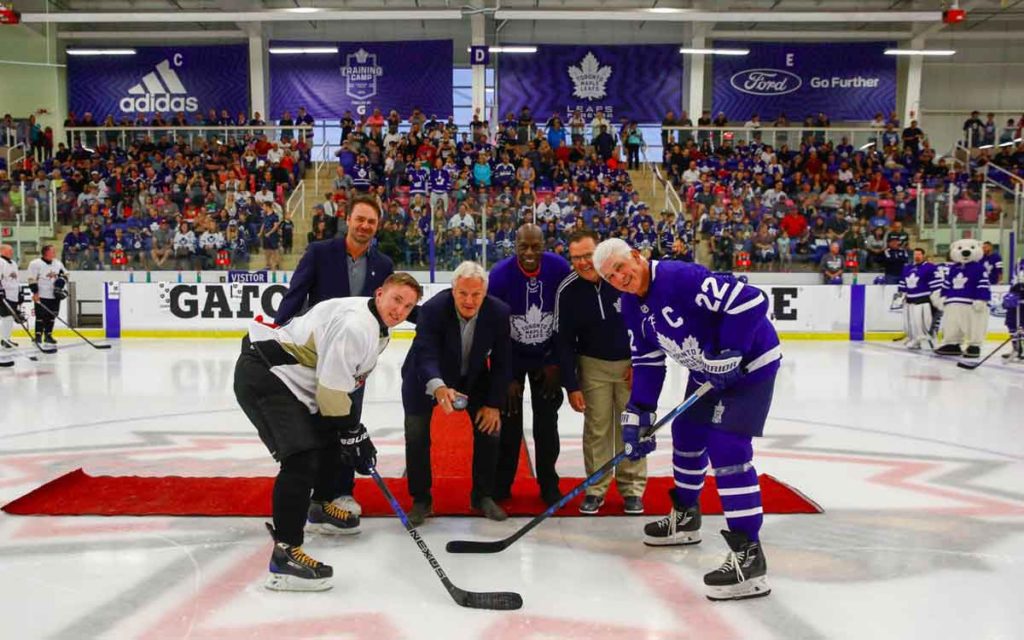 Three-time fifty goal scorer and former Leaf captain Rick Vaive take the ceremonial face off at the Leafs alumni game last Saturday night.
As the Toronto Maple Leafs wrapped up their training camp in Niagara Falls and begin the exhibition season and then finally onto the games that matter, Niagara resident and former Leafs captain Rick Vaive reflects on the past and eagerly awaits the future. It's a roster full of talented young guns with Leafs nation having high expectations.
Vaive took part in the alumni game Saturday night at the Gale Centre in Niagara Falls. The game was sold out and the crowd was a sea of blue and white Leafs jerseys. Fans came to see their favourite players from years past including the likes of; Vaive, Darcy Tucker, Brad May, Darryl Sittler, Dan Daoust, Al Iafrate, Nik Antropov and of course Doug Gilmour.
The alumni players signed numerous hats, jerseys and towels after the game for their fans. Vaive was still signing autographs long after his teammates had already headed to the dressing room. The diehard supporters don't forget a three-time 50 goal scorer for their beloved blue and white.
But now it is about the future and Vaive, who still gets to a lot of games each season, says it's fun to watch the current crop of youngsters ignite the fan base with passion, energy and hope, not seen in a long time. "You enjoy when the club is successful. It's better for the fans the team and the alumni," he said. "We all want to see a Stanley Cup come to Toronto before we are gone."
When asked who his favourite Leaf is, the former first round pick said it's tough to choose because; "They are all great kids". But when he does mention a name it may surprise many fans. "I like Zach Hyman," said Vaive. "I've met him several times and he is an interesting kid on an off the ice. He's written children's books, went to college and works extremely hard." Vaive says what impresses him about Hyman on the ice is his work ethic. "He's a very mature and level headed kid who knows what he has to do to be successful in the NHL. He goes out and does it every game."
Of course the Leafs have a coach that is one of the most respected and well known in the league and has a reputation for being very demanding. Vaive says that's o.k. by him. "You can be demanding but fair. As a player if you put the work in then you get rewarded."
Vaive, who spent some time behind the bench as a head coach in the East Coast Hockey League and the American Hockey League, says the psychology of it is very different now. "You have to treat each player differently. You almost need to be a psychologist to be a coach nowadays."
As the players begin to inch closer to their home opener and playing on the road Vaive reflected on his favourite rinks to play in. "Besides the old Maple Leaf Gardens I'd have to say the Montreal Forum. Montreal does things right, to me they are right up there with the Yankees in terms of all the Stanley Cups and the history."
He also lists Madison Square Garden, the old Boston Garden and the Nassau Veterans Memorial Coliseum, home of the New York Islanders. "I seemed to score every time I played in Long Island for some reason," he said with a laugh.
"I had the privilege to play in the best hockey league in the world for 14 years. I was just a kid from PEI."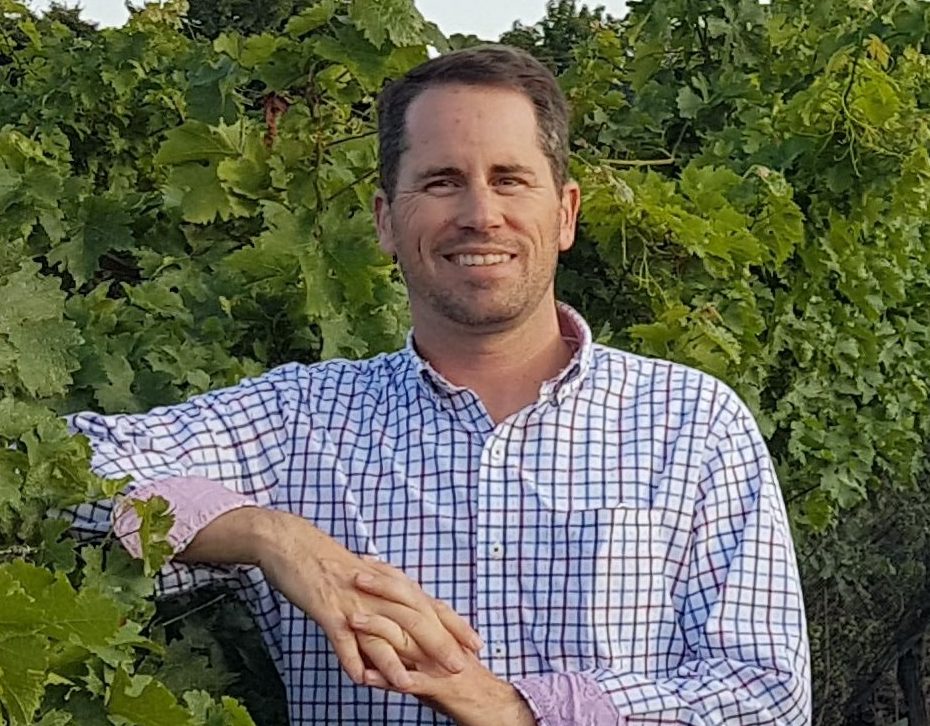 Kevin has spent over two decades as a public relations professional in a variety of sectors including professional sports, the arts, industry and healthcare.  After tiring of the daily commute to Toronto he returned to Niagara and launched The Niagara Independent, an online news source published twice weekly.
He is a graduate of Brock University, Niagara College and the Richard Ivey School of Business. He was named one of Niagara's 40 Under Forty in 2005.
Kevin is most proud of his twin daughters. He is also a triathlete and four-time Ironman finisher.