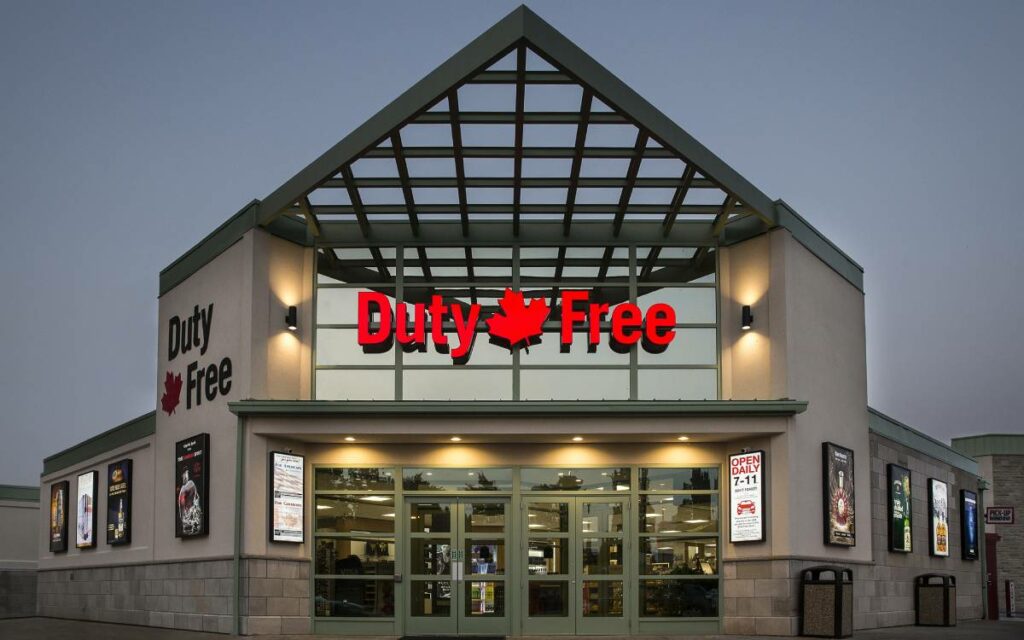 Mandatory use of ArriveCAN is only exacerbating the issue. Steve Richardson, general manager at Rainbow Bridge's Niagara Duty Free (pictured), revealed the local situation is dire. Photo credit: Duty Free Canada
It has been another tough summer for Duty Free stores across Canada, with ample vaccine supply and loosening restrictions not enough to overcome travel hesitancy elicited, in part, by the continued mandatory use of ArriveCAN.
Steve Richardson serves as Niagara Duty Free's general manager. He and his colleagues have been working to manage the tourism crisis brought about by the pandemic and associated measures. 
"COVID caught everyone off guard", said Richardson. "We had to shut down, except what was essential…And in our case, that basically was everything, because we don't even have trucks at the (Rainbow Bridge)." 
Richardson explained that Niagara Duty Free did not have access to governmental relief programs. "We were among those who fell through the cracks, and now the government is passed the relief stage… they've moved on, even though their policies haven't," he said. "But we still had to contend with rent and the other usual expenses, every month."
Richardson is wary that the ArriveCAN app is causing significant hesitancy on the part of potential tourists visiting Canada. 
"You hear the stories of people coming to visit…from Ohio, for example, having a terrible experience with the ArriveCAN app, and then discouraging family/friends from taking a Canadian holiday…And those who do come tell us about the great difficulty they have endured with the app. You also have a problem with people planning to come and then cancelling their trip."
While all Duty Free business has taken a serious hit, it is the spring and fall motor-coach seasons that have suffered most.
"Usually, we have a robust season in May/June and again in September/October", said Richardson. "Under normal times, it was not uncommon to see 20-30 motor coaches per day… now, it is 1-2."
Richardson said the severity of the economic downfall is truly grave. 
"We're looking at huge job loss, not just in Niagara, but nationwide," he said. "Everyone was relying on tourism recovery, but it hasn't been anywhere near strong enough."
When asked if there was a reason for optimism, Richardson was not hopeful. 
"We've lost another season, and now we have to face the winter, once again…while we are hanging on by a thread." 
"I don't understand why the government is doing this, but I also don't believe the app is going to be dropped…which means we're looking at a very slow and uphill recovery," he added. "It won't be unlike the introduction of the passport system…regulations can initially dissuade people from visiting, and gradual, marginal improvement is the only way back."
Despite the significant and negative impact being felt by Duty Free stores in Niagara, Richardson said that other locations across the country are doing even worse. 
Regardless of what the winter holds, he believes that the journey to recovery will be long and winding. 
Nick completed his Honours Bachelor of Arts Degree in Labour Studies at Brock University. He previously served in the Office of Mayor Jim Diodati and the Constituency Office of MP Tony Baldinelli. Nick has always held a keen interest in local, Canadian and international politics. In his free time, Nick enjoys reading biographies and memoirs, studying history and following various sports. Nick resides in Niagara Falls.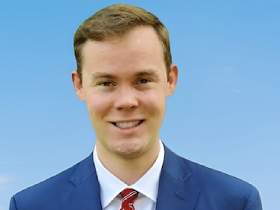 Nick Redekop completed his Honours Bachelor of Arts Degree in Labour Studies at Brock University. He has previously served in municipal and federal politics. In his free time, Nick enjoys following sports, taking part in outdoor activities, and reading biographies. Nick resides in Niagara Falls