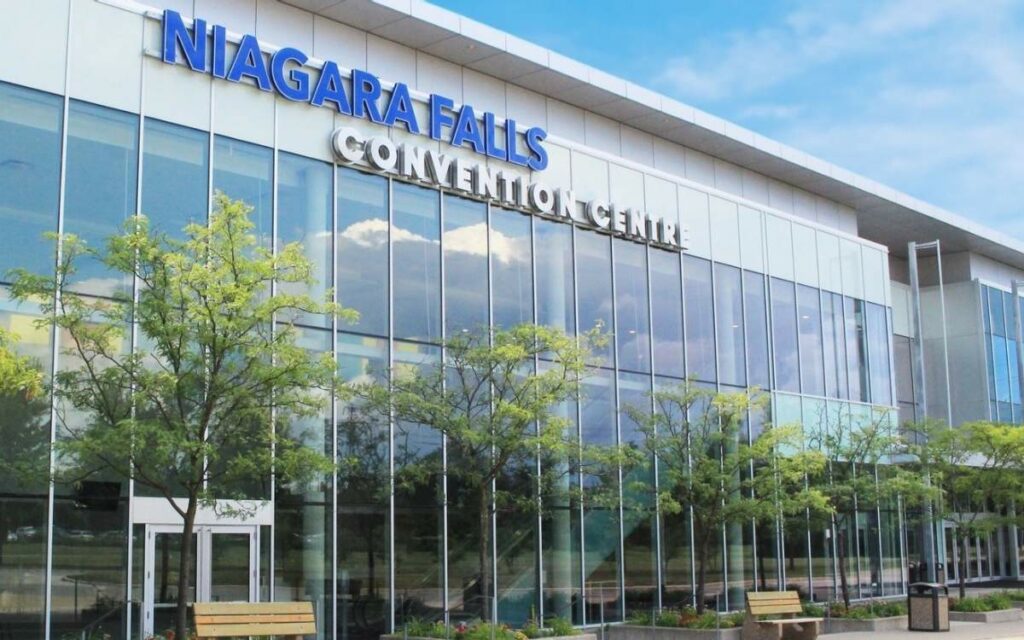 The South Niagara Chambers of Commerce is excitedly preparing for the return of its blockbuster networking conference and tradeshow later this month at the Niagara Falls Convention Centre (pictured). New this year is a series of sector specific roundtables. The event, held annually prior to the pandemic, last took place in 2019. Photo credit: Niagara Falls Convention Centre
Later this spring, the South Niagara Chambers of Commerce (SNCC) will host its signature Niagara Networks and Industry Collaborative. The event, traditionally held annually, gathers leaders in local business across various industries to provide opportunities for enhanced collaboration. Dolores Fabiano currently serves as the Executive Director of SNCC. 
"The Niagara networks trade show has been hosted by SNCC for decades, with the most recent one taking place in 2019," Fabiano shared in a recent sit-down with The Niagara Independent. "And as we've been planning to bring it back (post-COVID), we've identified a real opportunity to make changes and add some additional meat to the plate."
Fabiano reported that one of the biggest takeaways from the pandemic for SNCC was the unlikely partnerships and connections which were formed. "Everyone was collaborating together with less resources, less information, wanting to make sure that all our members/customers were taken care of," she shared. "Moving forward, we believe as a chamber that we don't want to lose these connections, but want to build on them."
Next month's Niagara Networks event, taking place at the Niagara Falls Convention Centre, is predicted to play a key role in realizing this goal. 
"Our traditional trade show, which will take place on May 24th and include participation from many businesses, will be open to the public at no cost," said Fabiano. "But this year, we're also going to be hosting sector specific roundtables to discuss challenges and opportunities that each respective industry will face over the next 12 months, which will be facilitated by independent representatives from Brock University and Niagara College."
The roundtables, Fabiano explained, present an opportunity for sectors to discover areas for strategic cooperation. "We expect to find that, for example, that as one sector (e.g., agriculture) discusses a challenge it is encountering this year, that their proposed solution perhaps mirrors that of another sector (e.g., small business). From here, partners will be able to connect and work together to achieve their shared goals." 
The 2023 roundtable component will feature eight sectors. 
"We will be hearing from leaders in real estate, home building/development, healthcare, education, tourism, agriculture, manufacturing and small business," Fabiano stated. "Our goal is to make this a yearly activity, and we fully anticipate that we will identify additional sectors that will also become regular participants in future events."
When asked what would make the event a success, Fabiano shared several key thoughts. 
"First of all, we want to have a great trade show, where all businesses, regardless of sector, enjoy a robust opportunity to market the best of what they have to offer. Secondly, we hope many people will come and take advantage of the booths we have open. Thirdly, after what we believe will be a very powerful roundtable component, we are excited to see plans for increased industry collaboration take shape. And finally, we look forward to having a great lunch, where community leaders are welcome, and each facilitator is able to give a short synopsis of the findings from their roundtable."
Those looking for more information or seeking to register for the event are invited to do so on the SNCC website.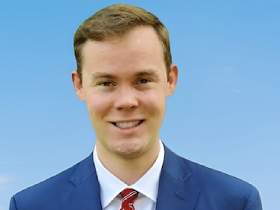 Nick Redekop completed his Honours Bachelor of Arts Degree in Labour Studies at Brock University. He has previously served in municipal and federal politics. In his free time, Nick enjoys following sports, taking part in outdoor activities, and reading biographies. Nick resides in Niagara Falls