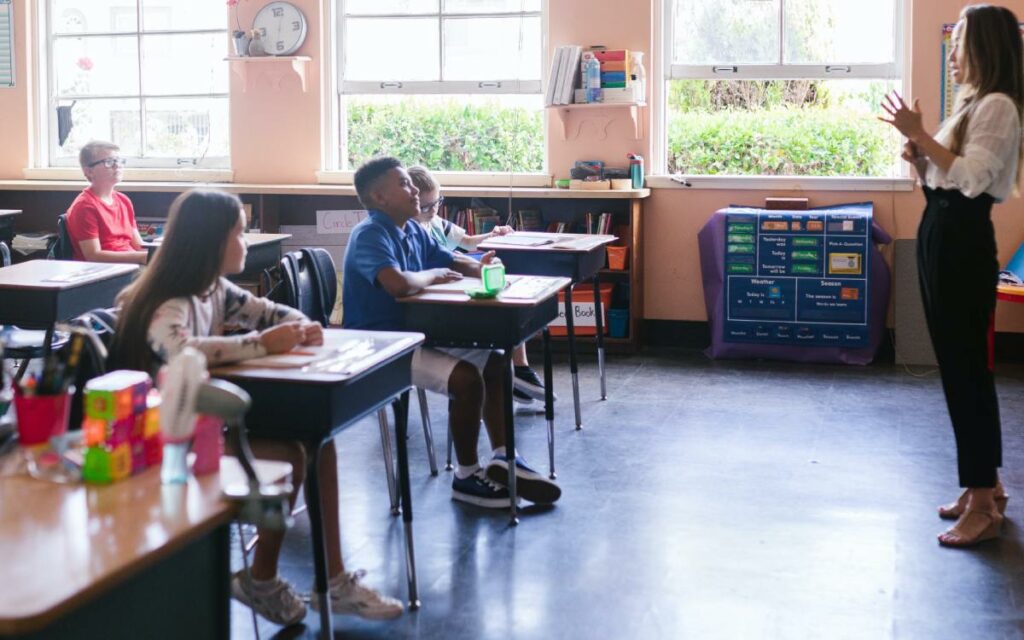 With local students returning to class last week, The Niagara Independent caught up with Warren Hoshizaki of the District School Board of Niagara and Camillo Cipriano of the Niagara Catholic District School Board. Photo credit: Pexels/RDNE Stock Project
As September marches on, a new school year is taking shape for students, educators. and administrators across Niagara. Warren Hoshizaki, who is retiring in December, has been serving as the Director of Education for the District School Board of Niagara since 2005. 
"We're looking forward to a fantastic year," Hoshizaki shared in a recent interview with The Niagara Independent. "The programming will be outstanding…we're investing in cutting-edge tech, trades and apprenticeship programs and we've been hiring new teachers to meet the needs of our students." 
Hoshizaki also shared the excitement for the grand opening of West Niagara Secondary School in Grimsby. "It truly is an incredible building," Hoshizaki expressed. "It will serve nearly 1,500 students. It has two gyms, a great sports field, and a tremendous auditorium." The school is receiving the entire student bodies of the Beamsville Secondary School, Grimsby Secondary School and South Lincoln Secondary School, all of which are now closed. 
While the original plan was for the new school to open in Fall 2022, pandemic restrictions and labour shortages delayed the completion of the project by one year. "The Covid impact was huge," Hoshizaki said. "Everyone was building and it was extremely difficult to get tradesmen." 
In addition to construction issues, the pandemic also created challenges for student learning, which Hoshizaki says has required a comprehensive response. "Our renewal learning teachers have been working hard to help students catch-up where they struggled during various lengthy closures and interruptions," he explained. "The results we saw at the conclusion of the 2022-23 year, in this pursuit, were outstanding." 
"I'm convinced that as we provide our great teachers with the resources they need, and support them in doing their good work, we will also be extremely successful this year." 
Hoshizaki hopes to visit all DSBN schools at least once before the Christmas break. When asked for words of wisdom to aspiring educators and leaders in the field, he had a key piece of advice. "You want to be there to support students and staff… and you really want to love children… at the end of the day, this is what's most important."
The Niagara Independent also caught up with the Director of Education at the Niagara Catholic District School Board, Camillo Cipriano. 
 "So far, it's been a great start to the year," Cipriano shared, upon visiting a selection of elementary and secondary schools across the region. "It's been tremendous to see so many smiling faces, to chat with everyone, to see teachers and students both excited to be back."
"As a former teacher and principal myself, I love being back where the action is. It's like Christmas Day, but in the heat of summer."
Cipriano expressed great enthusiasm about 2023-24 being a complete return to normal from the pandemic. "It's been a very challenging few years," he shared. "At the start of last year, we still had a few remaining protocols/restrictions, which were all removed by the end of the year. This is our first time starting the year completely normal." 
The prospect of a conventional school year is a blessing that Cipriano says the board is already putting to good use. "We've basically gone from 0-100 overnight… football has already started, our clubs are back in session, we've got robotics, programming, coding, all that good stuff is up and running," he shared. 
As society grapples with immense challenges, Cipriano is optimistic at how he sees Gen Z, and particularly students in the Catholic board, rising to the occasion. "I'm really proud of our kids… they are much more socially aware, applying the principles of their faith to tackle injustices, human rights issues, and various other global concerns," he explained. "Our kids truly want good outcomes for everyone."
Cipriano, who began his role as Director of Education in September 2020, believes that investing in quality mental-health supports are essential to improving the educational experience for students of all ages. "I think that perhaps during Covid, more than ever, we as adults learned that if your mental health is not good, everything else is irrelevant and secondary. I think it has served as a reminder that ensuring that we support mind, body and soul, is so important in how we support students and teachers." 
As technology advances rapidly, and Canadian labour needs become more complex, both Hoshizaki and Cipriano believe that it is necessary to prepare students for the economies of the future. "We're committed to providing highly specialised courses and quality pathways for all students, with a strong focus on technology and the skilled-trades," Hoshizaki shared. 
"In Canada, and globally, we need to develop highly-skilled workers, while at the same time also preparing our kids for jobs that don't even exist yet," shared Cipriano. 
Hoshizaki and Cipriano also view artificial intelligence as a force that, if utilised strategically, has the potential to support high-quality education. "Our role is to teach kids how to be resilient," Cipriano remarked. "Good outcomes will come from that," he continued. "The big question is how do we evaluate? I think that, similarly to how teachers mitigated the impact of calculators by asking students to show the steps they took to get to the right answer, we might see our English, science and history teachers doing the same in response to ChatGPT, etc." 
"Assessment is going to become very different as A.I. is used," Hoshizaki argued. "We're already seeing discussion about how to implement it into the structure of the education system. With that being said, there will always be a personal element to educating and assessing our students… good teachers always find a way to utilise these tools effectively."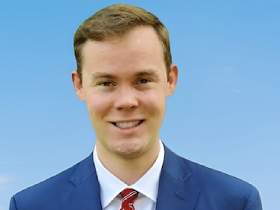 Nick Redekop completed his Honours Bachelor of Arts Degree in Labour Studies at Brock University. He has previously served in municipal and federal politics. In his free time, Nick enjoys following sports, taking part in outdoor activities, and reading biographies. Nick resides in Niagara Falls