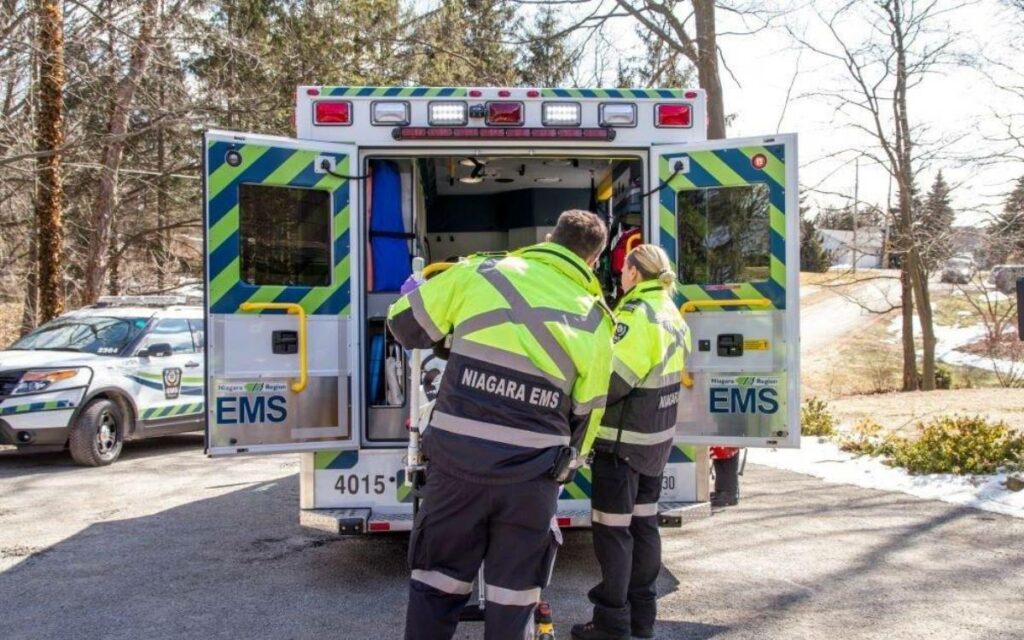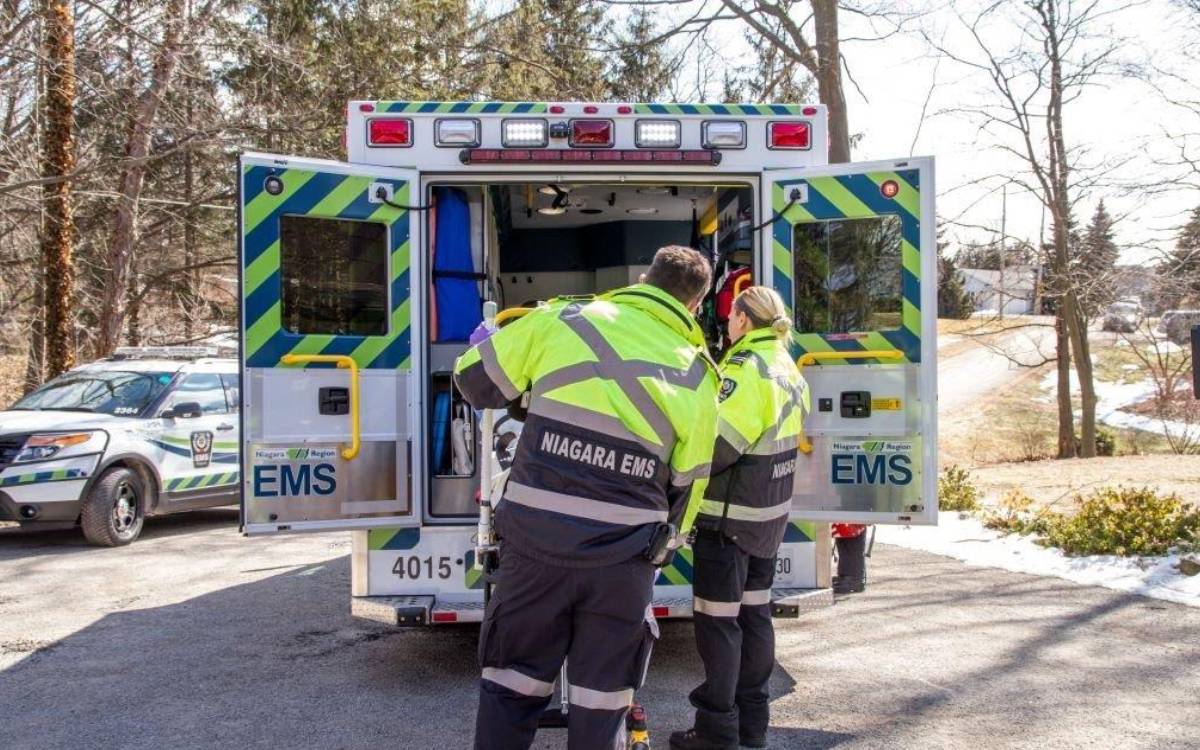 Photo credit: Twitter/Niagara EMS
COVID-19 is putting immense pressure on Niagara's emergency departments and medical care and transport services. However, it doesn't appear to be the virulence of the virus itself causing the strain.
Late last week, both Niagara Health and Niagara EMS put out public statements claiming that elements of their respective operations were experiencing increased and significant demands due to people with non-life threatening, non-time critical ailments seeking services. 
"Niagara Health is seeing a high number of patients in our Emergency Departments (ED) who do not need this level of healthcare and could access the right level of care through their family physician or other primary care provider," said Niagara Health.
"A significant number of these people," per the organization, "are seeking a COVID-19 test and have mild or no symptoms." 
According Bryce Brunarski with Niagara EMS, asymptotic people are even calling for an ambulance to take them to the hospital out of concern they may have COVID-19. 
"We have noted an increase in patients calling with no or minor symptoms wanting to be transported to hospital for testing," Brunarski told The Niagara Independent.
"[Responding] to calls that are non-life-threatening and not time-critical uses [up] a valuable resource in our communities for those true emergencies."
Per Brunarski, Niagara EMS is currently experiencing record 'offload delays' – the amount of time paramedics must stay with a transport before the hospital takes over care of the patient.
"The highest number of offload delays we have experienced over the past 5 years was just 500 hours, a couple of times. In the last 24 weeks of 2021, we had 17 weeks over 500 hours, with the highest being over 750 hours," said Brunarski.
The increased volume of non-emergency patients taking up space in local hospitals – many of whom fear they have COVID-19 but have no to mild symptoms, as described by Niagara Health – is feeding the delays. 
"Offload delays are certainly the bottleneck for our service," said Brunarski. "It's all been a perfect storm for where we are at now: increased volume, no beds in hospital, offload delays, staffing pressures and Covid-19."
In Ontario, the Omicron variant now makes up the vast majority of COVID-19 cases. Fortunately, as president of the Ontario Association of Radiologists Dr. David Jacobs observed in widely shared Twitter thread on Boxing Day, it appears the Omicron variant is far milder than previous incarnations of the virus. 
"The Omicron wave will not come anywhere near the initially modeled worst case scenario in terms of hospitalization and ICU utilization," said Jacobs. 
"There is far more Omicron spreading through the population then is represented in the official case count. This is good news as it means that the case fatality rate and the hospitalization rate are likely both significantly lower than reported."
In line with Jacobs' assessment, a recent study from Public Health Ontario showed that, before adjusting for vaccination status, "the risk of hospitalization or death was 68% lower…in Omicron cases compared to Delta cases." 
"Omicron appears to be the first dominant variant to demonstrate a decline in disease severity," the study concluded. 
Despite the good news, local public health officials continue to push a purely negative narrative around the rise of the Omicron variant – in turn, inevitably putting more and more pressure on the region's emergency departments and Niagara EMS. 
For example, lately Niagara's acting medical officer of health Dr. Hirji has used the spectre of children contracting the virus as a tactic to drive a campaign of angst and alarm.
"As we wait for the inevitable increase in hospitalizations from #Omicron, we are worryingly seeing that children are particularly affected often," Hirji tweeted on Dec. 29. 
"Eeek! Children seem again to be disproportionately impacted by the #OmicronVariant," he said on Dec. 30. 
"Unvaccinated children are being hospitalized with #COVID19 in New York," Hirji tweeted on New Year's Day. "Let's get them vaccinated so we don't have to experience the same…Don't skip this opportunity to protect children!" 
Concluding most recently on Jan. 2: "#OmicronVariant may not be more severe in children, but it is infected many more, so hospitalizations of children are also record-high in the US."