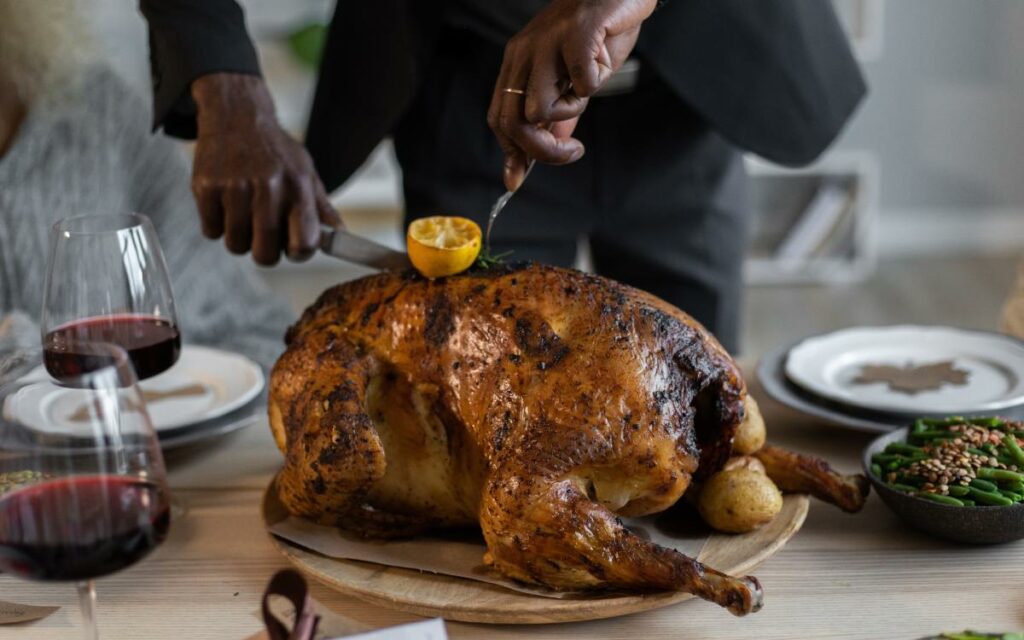 Kent Heritage Farms, Littlefoot Farm, and Silmaril Farm all offer local, free-range/run turkeys for your holiday dinner. Photo credit: Monstera Production
With both Thanksgiving and Christmas on the horizon, it is a good time to start planning where to get your family's turkey.
In Niagara, there are several farms that offer local turkey to enjoy for your holiday dinner. 
Kent Heritage Farms
Kent Heritage Farms is a family run farm located in St. David's, which offers all-natural, air-chilled, grain-fed, free-run turkeys three times a year. A limited number of turkeys are available at Easter, Thanksgiving, and Christmas time. This year's Thanksgiving turkey order deadline is September 25, 2023. 
Orders can be placed on their website here, or by contacting the farm directly.
Littlefoot Farm
Littlefoot Farm is located in Beamsville and specializes in eggs, poultry and other farm fresh meats. Their animals are raised naturally, grass-pastured, free-run, and fed a local non-GMO grain feed as well as scraps from fruit and vegetables. 
To place your name on the waitlist for whole turkeys you can contact the farm and provide a deposit for your order. 
Silmaril Farm
Silmaril Farm in Grimsby offers seasonal free-range turkeys specifically for Thanksgiving. Poultry raised on their small family farm are offered loose housing and provided with hormone-free feed. The meat is then air-chilled and vacuumed sealed for purchase. 
Contact the farm to inquire on availability of their seasonal turkeys, as quantities are limited.
Per the Turkey Farmers of Ontario, Ontario's turkey producers market between 85 and 90 million kilograms per year, representing approximately 45 per cent of all turkeys produced in Canada.
Canadian turkey farms must meet strict animal care and food safety standards which ensures the best quality meat. 
There are no growth hormones used in turkey production in Canada. 
To learn more about local turkey farming, click here.