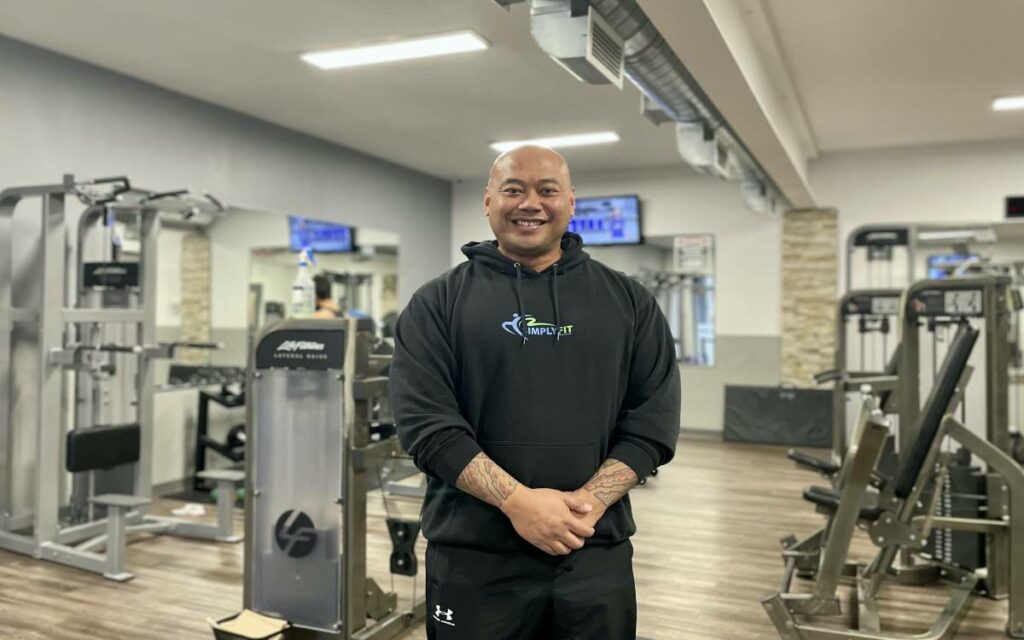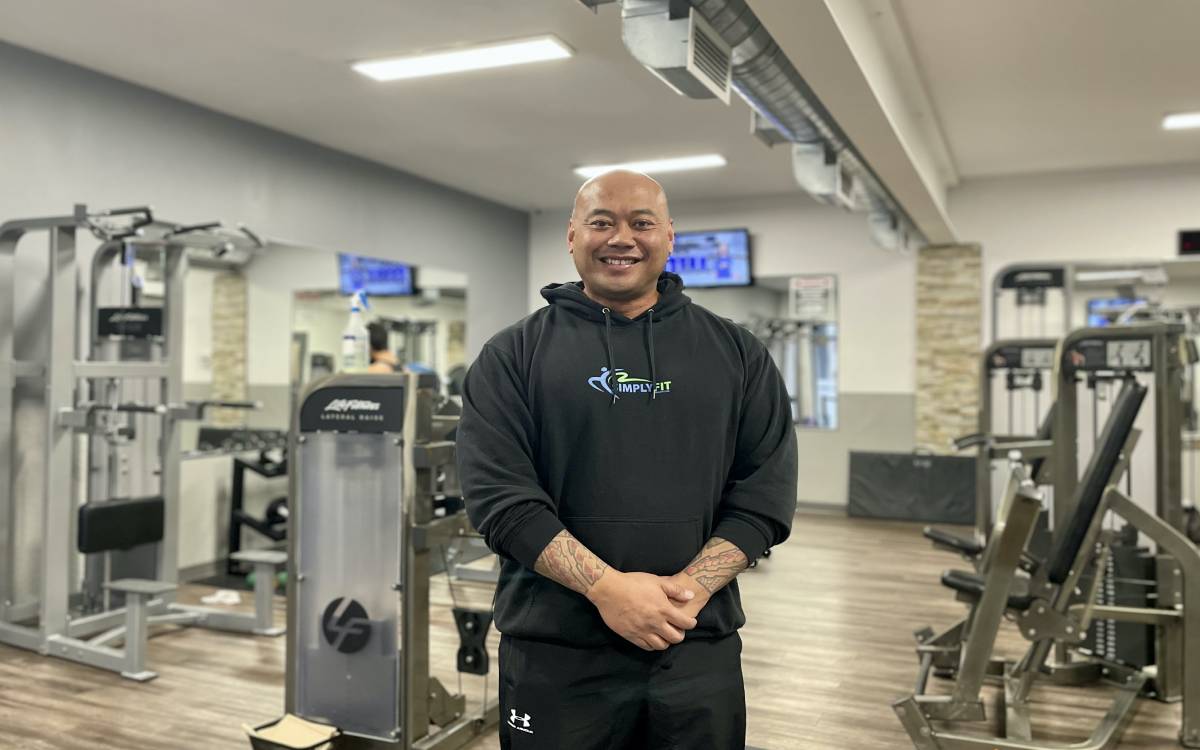 General manager of Simply Fit in Niagara Falls Roy Ramonal. Ontario gyms reopened at 50 per cent capacity earlier this week. Photo credit: The Niagara Independent/Nicholas Tibollo
When general manager of Simply Fit Health Club Roy Ramonal pulled up to the Drummond Rd. gym in Niagara Falls at 4:45 a.m. on Monday, there were already cars in the parking lot. 
"I could not turn the lights on fast enough."
Monday marked the end of Ontario's latest round of gym closures, the fourth since the start of the pandemic. And while this latest shutdown did not extend nearly as long as previous closures, the excitement around reopening was just as pronounced.
"It's been unbelievable," Ramonal told The Niagara Independent in an interview Wednesday. "We've definitely been busier than usual the last few days – there's a lot of pent-up demand."
On Jan. 5, the province closed fitness and recreation facilities – along with restaurants, movie theatres, museums, and other "non-essential" businesses – in an effort to slow the spread of the Omicron variant and prevent hospitals from being overwhelmed. 
Though "frustrating", Ramonal said he understands the necessity of certain health measures, he just wishes the government didn't resort to another full-scale shutdown. 
"It's easy for me to sit back in my chair and try to quarterback this whole thing, but I get it – it's difficult," said Ramonal, who has been in the fitness industry for over 20 years. 
"A full shutdown just really kills us, and not only us but of course restaurants and other small businesses. I would have rather [the Ontario government] implement some sort of restrictions that at least allowed us to stay open in some capacity."
But with doors firmly closed for the month of January, Ramonal and facility owner Chris Douglas decided to make the best of a less-than-ideal situation. 
"The vision was: let's use this shutdown time as a positive." 
Simply Fit staff took the opportunity to create more space on the gym floor, reupholster most of the equipment, give the cardio machines a tune-up, and ensure the facility was spotless for the return of members. 
Ramonal also pumped up the gym's social media presence during the shutdown, posting short videos of workout tips and at-home techniques. 
"We just really wanted to keep things positive and allow our members to stay engaged."
As Ramonal explained, Simply Fit is more than just a gym, it's a community.
"I have all this equipment in my basement at home, but I choose to workout here. Why? Because it's about being together with everyone. It's a social experience." 
When asked about fitness centres being designated "non-essential" throughout the pandemic, Ramonal pointed to both the social aspect of the gym environment, as well as the necessity of physical fitness for one's overall health and well-being.
"When I hear 'essential' vs. 'non-essential', it's frustrating," said Ramonal. "It doesn't take a rocket scientist to know now that physical fitness and mental health are closely linked."
"Every time we reopen, I have so many members tell me, 'I was going crazy – I need this.' Again, this is a community. And for the last two years, that community has been broken up."
Ramonal is optimistic about the future but said he can't be certain that this is the last shutdown.
"I hope so," said Ramonal. "But it's hard to say. I think we all really hope that this is it." 
"We just have to remain positive."
Simply Fit opened in 2012. The state-of-the-art facility offers patrons access to top-of-the-line free weights, selectorized machines, and cardio equipment, as well as a boxing area and aerobics studio.