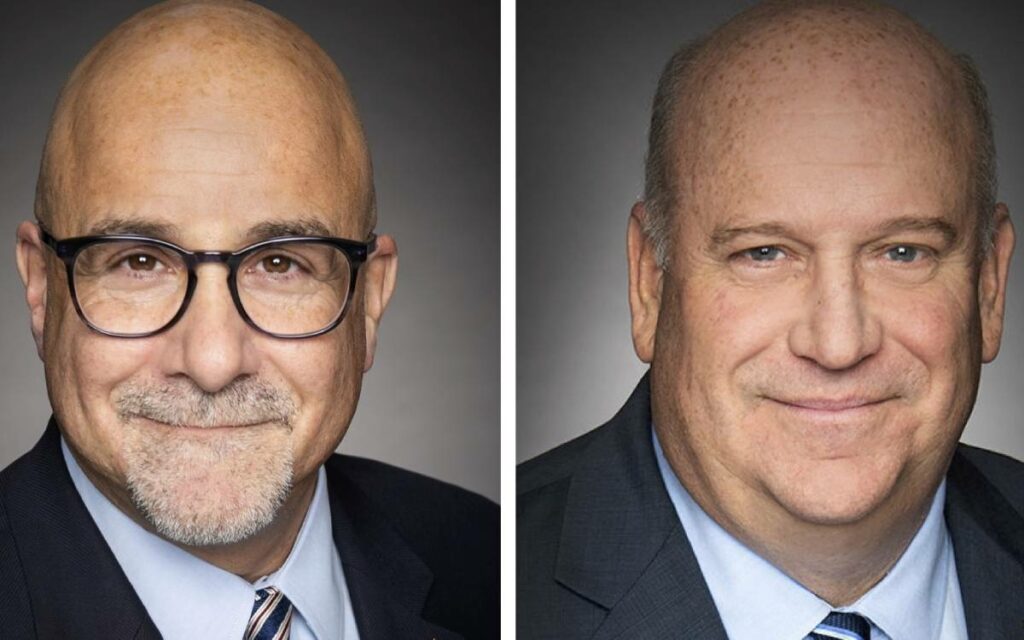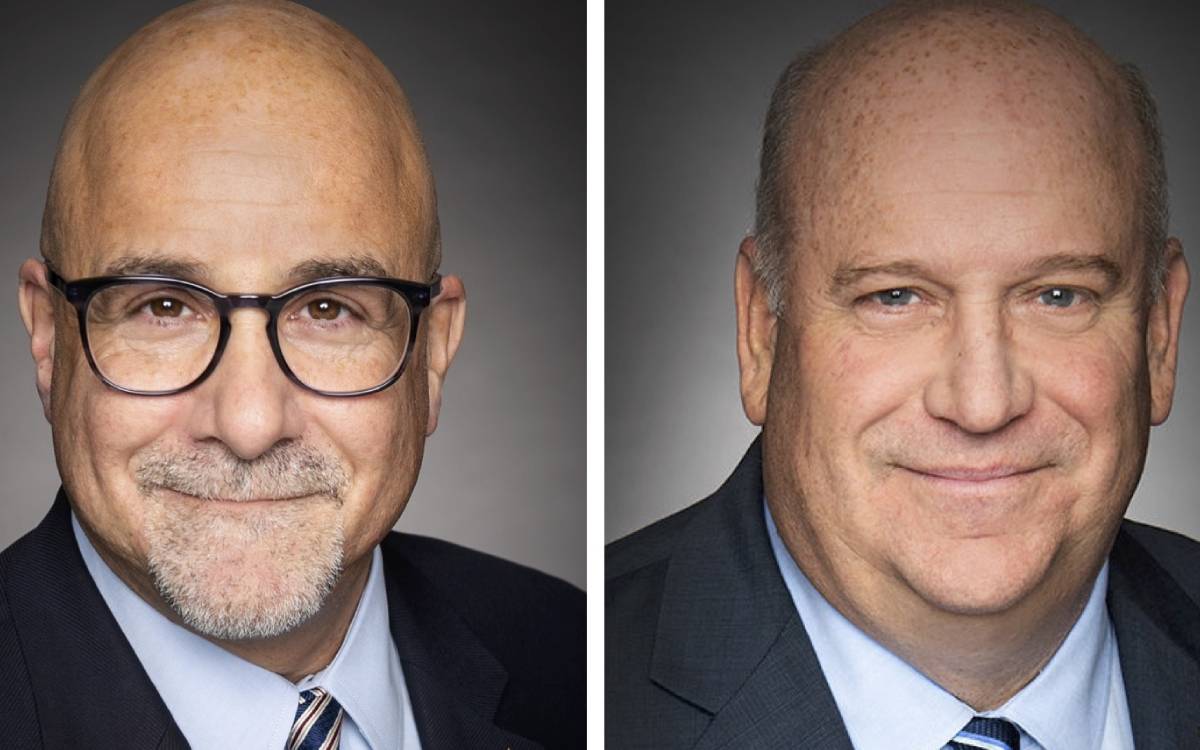 Niagara Falls MP Tony Baldinelli (left) and Niagara West MP Dean Allison (right). Photo credit: House of Commons/Government of Canada
The Canada-U.S. border's land crossings were closed in March of 2020 to nonessential travel in an effort to slow the spread of COVID-19 and have remained closed ever since – but that may be changing soon.
Niagara Falls mayor Jim Diodati recently told POLITICO that Canada's Minister of Public Safety Bill Blair met with Canadian border city mayors by videoconference and indicated that Prime Minister Justin Trudeau's government would start easing restrictions on June 22, provided the country's vaccination campaign stays on its current trajectory.
CTV News confirmed on Wednesday that fully vaccinated Canadians who fly into the country will no longer be forced to self-isolate for 14 days after arriving and will no longer have to stay in a quarantine hotel. Fully vaccinated travellers will still have to take a COVID-19 test upon arriving in Canada and will have to isolate until that test result comes back negative.
Both Canadian and American governments have been under intense pressure to reopen the international border, both to bolster cross-border business and tourism industries, as well as reunite families who have been separated for more than a year. Some American politicians have in fact urged President Joe Biden to loosen measures at the U.S. border unilaterally, if necessary.
Trudeau has gone on record as saying that before he eases public health restrictions, at least 75 per cent of Canada's population should have their first dose of COVID vaccine, and 20 per cent should be fully vaccinated. Mayor Diodati said Blair told the mayors that Canada was on pace to have 75 per cent of its population fully vaccinated by July 21.
South of the border, 42 per cent of Americans are now fully vaccinated.
Niagara Falls MP Tony Baldinelli said emphatically that, "For almost a year, I've been advocating for a plan for border reopening. We [the federal Conservatives] put a motion forward in May to present a data-driven plan to support a safe and gradual lifting of COVID restrictions, and it was defeated. We need strategies and metrics. What are the benchmarks?"
Baldinelli said that the government has already allowed pandemic exemptions for NHL playoff teams to cross the border without having to isolate. Further, when the prime minister returns from attending G7 meetings in the U.K. this month, he will enjoy a special quarantine hotel in Ottawa upon his return, not one of the government's designated hotels for everyday Canadian international air travellers.
"People, especially those living in border communities like Niagara Falls and Fort Erie, are frustrated," said Baldinelli. "I've got so many people calling me, Canadians married to Americans, with parents 15 minutes across the border, who need assistance. But every time they come back, even though their parents are vaccinated, they have to quarantine."
In a centre like Niagara Falls, where 40,000 people work in the tourism and hospitality sector, the border is a critical component, said Baldinelli.
"We've essentially lost another tourism year. Big events like the CNE and the Montreal Grand Prix have been cancelled. The government likes to say that they've committed a billion dollars in this budget to tourism recovery. Well, that's a pittance compared to the $105 billion that the Canadian tourism economy generates. Where's the leadership?"
One option floated by several commentators to get the border open sooner than later has been the institution of a 'vaccine passport' program. But the issue is contentious and not everyone agrees.
Dean Allison, MP for Niagara West, doesn't support vaccine passports or hotel quarantines.
"We have rapid testing, and other ways to mitigate issues. I'm not suggesting that we don't take precautions…I just think that it becomes so inequitable for a lot of people," he said. Allison is also strongly opposed to lockdowns, because "they destroy the economy."
He says his phone has been ringing incessantly with local residents detailing how lockdowns and pandemic restrictions have been crushing their businesses and personal lives. "Politicians have to be very mindful of hypocrisy and arrogance," said Allison. "Some people are quick to make judgments except when it affects them personally."
A recent poll by the Angus Reid Institute's suggests that Canadians are generally accepting of the concept of vaccination passports, with 75 per cent of survey respondents indicting that they would support mandatory vaccination proof to travel to the United States, with 79 per cent in favour of the verification for international travel. However, there is a clear preference to reduce reliance on proof of vaccinations closer to home, with only 41 per cent agreeing that the vaccination passports were a good idea within local communities for events and activities.
Although 48 per cent of Canadians surveyed wanted to keep the Canada-U.S. border closed until September, and 51 per cent said that international travel should be prohibited at this time, Canadians who travelled regularly for business before the pandemic were much more adamant that the border should be open sooner.
A recent Ipsos poll found that 72 per cent of respondents supported vaccine passports on aircraft, and 67 per cent approved of the passports for indoor concerts and events, as well as when attending post-secondary education.
Note: St. Catharines MP Chris Bittle and Niagara Centre MP Vance Badawey did not respond to email and telephone requests for comment on the issue of international vaccine passports and the Canada-U.S. border reopening.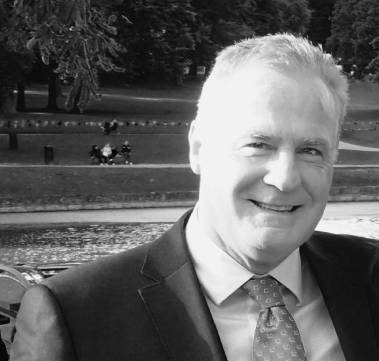 Don Rickers' career in education spanned over three decades, and included stints as a teacher, student recruiter, coach, boarding school housemaster, enrollment management director, and headmaster. He has travelled extensively and visited hundreds of schools around the globe, and served for almost ten years on the governing committee of the Association of Boarding Schools based in Washington, DC. Now a member of the Canadian Association of Journalists, his freelance articles have been featured in newspapers, blogs, and educational journals. A former national team lacrosse player, he holds a masters degree from Brock University, and is a member of the board of directors of the South Niagara Rowing Club. He resides in Fonthill.