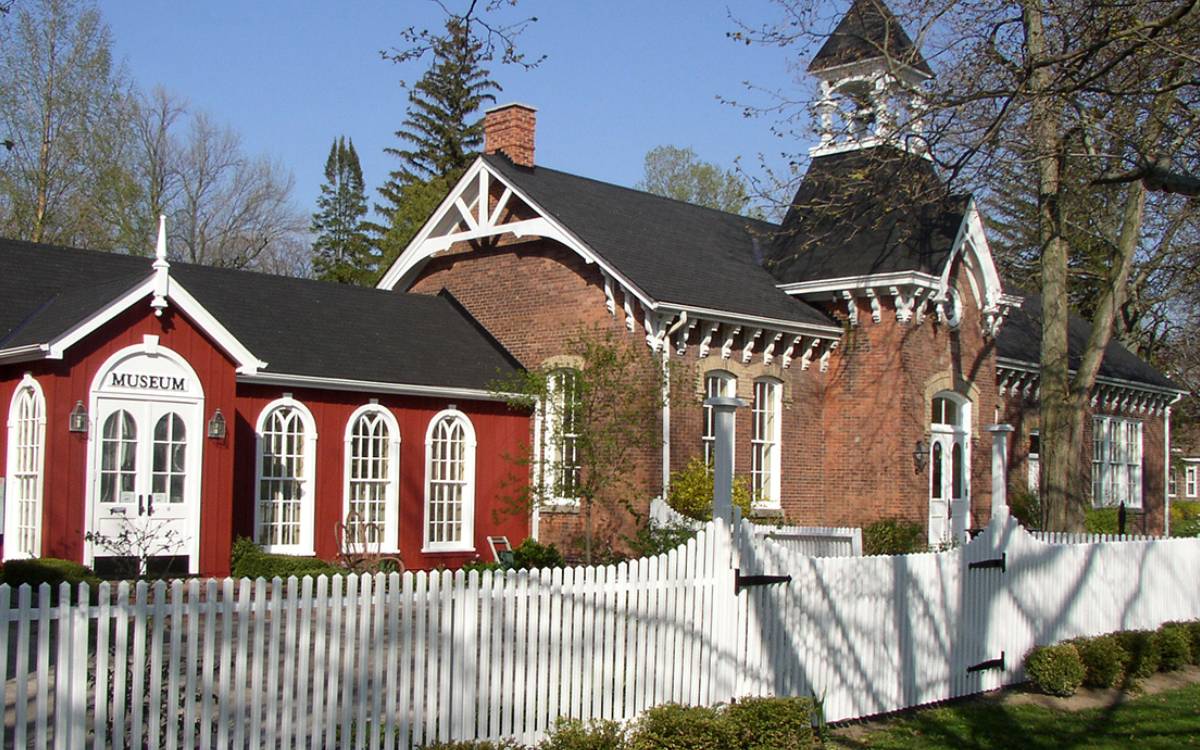 Niagara-on-the-Lake Museum. Photo credit: National Trust for Canada
On Friday, July 16, Ontario entered the final phase of its three-step reopening framework.
Expectedly, most are excited about once again being able to dine indoors, hit the gym, or attend a summer festival. But another activity now available to Ontarians that has somewhat flown under the radar, but is an integral part of Niagara's tourism and culture industries, is visiting a museum or historic site. 
Outside of a brief period in February and March that featured limited openings in specific areas, museums have been padlocked since the December 2020 provincewide shutdown. 
But after months without patrons inside their facilities, museums, galleries, and historic sites are now permitted to operate at 50 per cent capacity indoors, and 75 per cent outdoors.

"The Niagara-on-the-Lake Museum is very excited to have visitors back!", said the Old Town museum's managing director and curator Sarah Kaufman.

"We have enjoyed interacting with everyone online, which will of course continue, but we can't wait to host visitors in our galleries, answer questions about our local history and show off our exhibition Making Her Mark: The Women of Niagara-on-the-Lake," said Kaufman. 
The pandemic forced many museums and galleries to pivot to virtual exhibitions and online programming. 
From Zoom lecture series' to recorded walking tours, the heritage sector has had to get creative these past 16 months. But as Kaufman and one of her counterparts from St. Catharines explained, there's nothing like experiencing a museum in-person.

"It is always amazing to be able to share the community's story in-person," said Kathleen Powell, supervisor of historical and cultural services with the City of St. Catharines, and curator of the municipality's museum.

"We've been sharing a lot of our history online but being able to be in the same room and see people enjoying a bit of history around them just has a whole different feeling to it! There's nothing like an in-person connection!"

Apart from traditional brick and mortar museums, a variety of other historic sites around the region opened their indoor amenities on Friday and were able to increase outdoor capacity with the loosening of restrictions. Guests can now enjoy all that places like the Niagara Parks' Old Fort Erie and Laura Secord Homestead have to offer.

Given that museums generate much of their revenue during the summer months, the Ontario Museum Association (OMA), which represents 700 museums, galleries, and heritage sites across the province, has been pushing the government to allow in-person guests for several weeks now, initially hoping for their facilities to reopen as part of Step Two.
All COVID-19 protocols are still in place for visitors.

Ontario will remain in Step Three of its phased reopening plan for at least 21 days. The province will move out of the restricted framework once 80 per cent of the eligible population age 12 and over has received one dose of a COVID-19 vaccine and 75 per cent have received their second, with no public health unit having less than 70 per cent of their eligible population age 12 and over fully vaccinated. Other key public health and health care indicators must also continue to remain stable.
Per the provincial government, upon meeting these thresholds the vast majority of public health and workplace safety measures, including capacity limits for indoor and outdoor settings and limits for social gatherings, will be lifted. Only a small number of measures will remain in place, including the requirement for passive screening, such as posting a sign, and businesses requiring a safety plan.