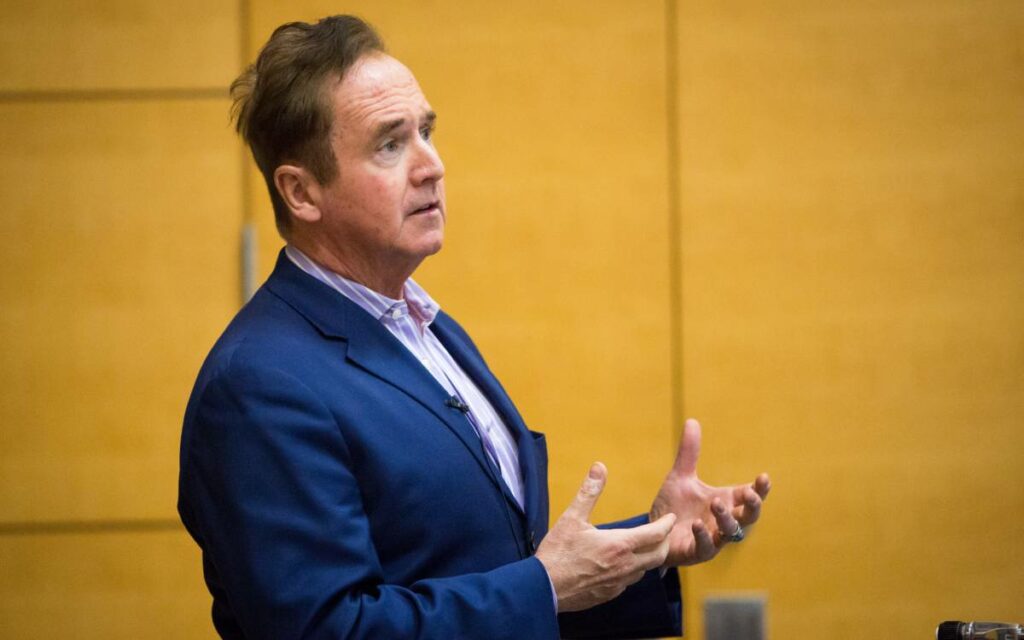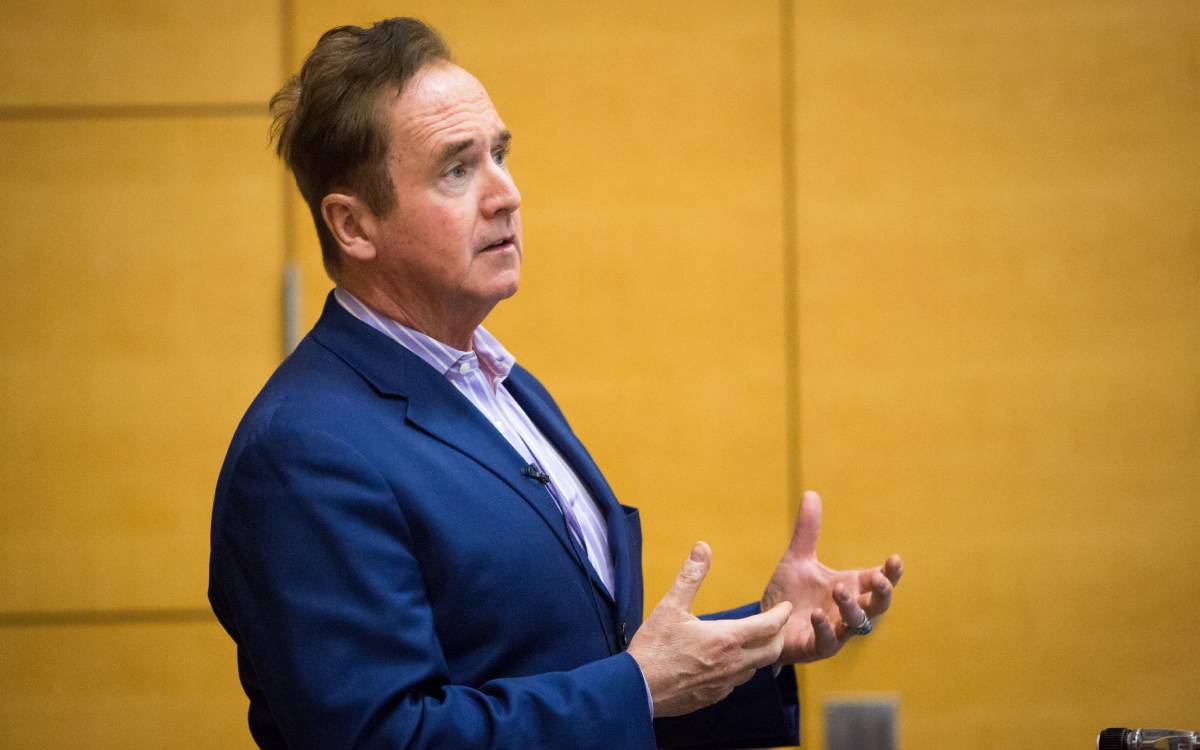 Democratic representative for New York's 26th congressional district Brian Higgins speaks at the University of Buffalo, March 29, 2018. Congressman Higgins has arguably been the loudest and most consistent advocate for reopening the U.S.-Canada border both ways throughout the pandemic. Photo credit: University of Buffalo/Meredith Forrest Kulwicki
Last week, just days after Canada announced it would be reopening its land border to fully vaccinated Americans for discretionary travel early next month, the U.S. Department of Homeland Security (DHS) revealed its plan to extend non-essential border restrictions until at least August 21. 
On Twitter, the DHS said the move was made to "decrease the spread of COVID-19, including the Delta variant", but that the federal agency "is in constant contact with Canadian and Mexican counterparts to identify the conditions under which restrictions may be eased safely and sustainably."

Speaking with Libby Znaimer of Zoomer Radio on Thursday, mayor of Niagara Falls Jim Diodati said that officials on both sides of the border were in shock when they learned that the U.S. would not be reciprocating Canada's easing of restrictions.
"I'm in regular contact with congressmen and senators about this issue," said Diodati. "On the weekend, I was speaking with Congressman Brian Higgins…and even he was in shock…because Senate Majority Leader Chuck Schumer had been pressuring [Canada's] ambassador, saying 'if you don't open, we may unilaterally open.' And here we are, beating them to the punch. It was a surprise for everybody."

For months, President Joe Biden was under immense pressure from members of his own party to unilaterally open the border to Canadians in the face of what was perceived to be a tentative Trudeau government.

Brian Higgins, Democratic congressman for New York's 26th district, which encompasses Buffalo and Niagara Falls, N.Y., was "infuriated" with the Biden administration's decision. 
"For months now people and businesses along the border have been strung along month after month holding out hope for the border to reopen. Today's decision by the Biden administration harms economic recovery and hurts families all across America's northern border; this is completely unnecessary," Higgins said in a statement.
"While the United States does nothing, loved ones remain separated and communities whose economies rely on the cross-border exchange continue to suffer economically."

Even more pointed in his criticism of the decision to keep Canadians from crossing into the U.S. by land, Republican congressman for New York's 27th district Chris Jacobs said Biden's handling of the situation has been a "failure". 
"Families and small businesses have pleaded for action so they can reunite, and recoup lost revenue — they've been ignored," said Jacobs in a speech on the House floor last week.

"Canada has announced they will allow fully vaccinated Americans in starting in August. This is long overdue, but still lightyears ahead of the President. This extension is unacceptable, ignores the science, and extends the suffering of families and small businesses." 
In his weekly address on July 23, mayor of Niagara Falls, N.Y. Robert Restaino joined his colleagues at the federal level in expressing frustration with the extended restrictions.

"It's my hope that while the Canadian regulation [allowing fully vaccinated Americans land entry into the country for non-essential travel] begins August 9th…between now and then, following the science and doing what's safe and smart, the American government will come online with something," said Restaino.

The U.S. has not put forward a timeline for reopening its land crossings to Canadians. The August 21 expiry date for current restrictions could, as it has been each month throughout the pandemic, once again be extended.
Niagara's acting medical officer of health Dr. Mustafa Hirji told local media over the weekend that, in light of the Delta variant's rising presence in the U.S., continuing to limit non-essential travel at the border is "probably good".

"In the U.S., including New York state, the Delta variant is on its way up. I do think there is risk of people crossing the border and it's probably good that we limit travel across the border to just essential travelers for a little bit more," said Hirji.

Right around 67 per cent of eligible Ontarians over the age of 12 are currently fully vaccinated, with nearly 81 per cent having received at least one dose. In New York State, 68 per cent of residents over 18 have received a complete vaccine series, with 75 per cent at least partially vaccinated.