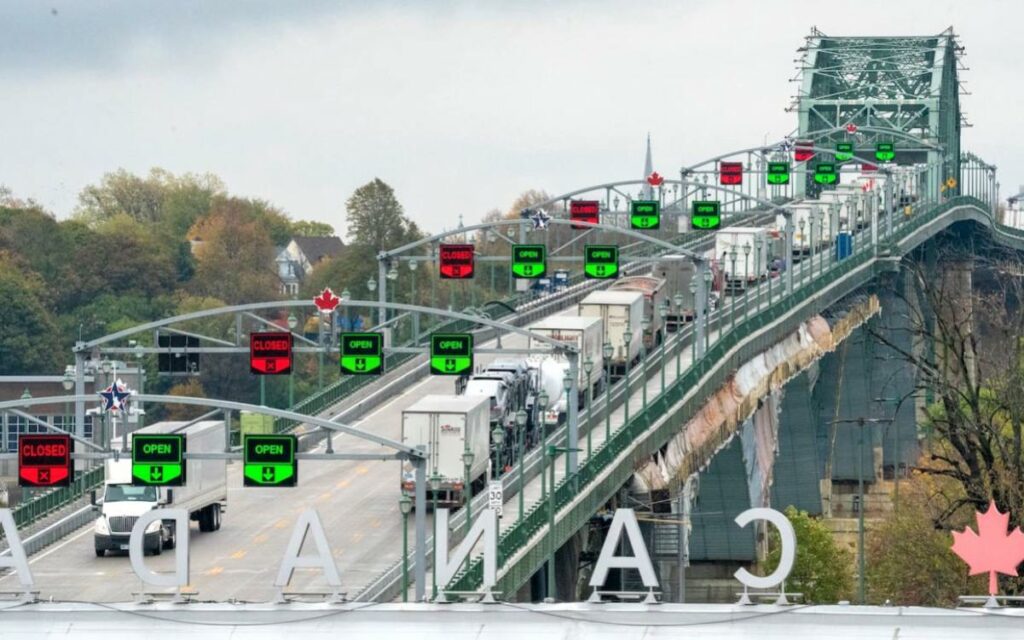 Niagara Falls MP Tony Baldinelli, Mayor of Fort Erie Wayne Redekop comment on possible tax that would increase costs for Canadians who own property in the U.S. Pictured is the Peace Bridge, which connects Fort Erie, ON and Buffalo, NY. Photo credit: The Canadian Press/Frank Gunn
In response to a generational crisis in housing affordability and availability, the Government of Canada has instituted bans on foreign investors buying up Canadian real estate. While the new restrictions have been well-received by some, the lack of exemption for American citizens and investors has been a subject of great controversy, particularly in border communities. 
Tony Baldinelli currently serves as Member of Parliament for Niagara Falls, Niagara-on-the-Lake, and Fort Erie, as well as the Conservative Party's Shadow Minister for Tourism. 
"The implementation of this poorly thought-out Liberal tax has been a disaster," Baldinelli shared in a recent joint-press release with Kyle Seeback, MP for Dufferin-Caledon, and Shadow Minister for International Trade. "It unfairly targets American summer residents and cottagers in our communities who have owned their Canadian properties for decades."
The Niagara Falls MP is deeply troubled by the lack of foresight given to the economic and social implications of the policy. 
"These American residents are part of our social fabric, contributing to our local economies and by way of their property taxes paid to communities in South Niagara and beyond," he said. "At a time when Canada and the U.S. should be working closely together, why would this Liberal government in Ottawa move forward with a divisive and unfair Underused Housing Tax without providing the common-sense regulatory exemptions required for properties owned in rural, cottage and border communities?"
Baldinelli's colleagues, Seeback, as well as Colin Carrie, MP for Oshawa, have articulated further concerns. "The tax is bad enough as it stands but raising the UHT even further strongly increases the chance of retaliatory measures being taken against Snowbirds by the US," Seeback stated. "We are trying to prevent another crisis created by the Trudeau Liberals, since they seem oblivious to the impact of their actions."
"Based on what we heard, we need to see a review of this poorly implemented tax as soon as possible," Carrie said. "With the risk of US retaliatory measures up for discussion in Washington DC, the Liberals then raised the potential of increasing this tax. One thing is clear for our Snowbirds: enjoy the summer, because it may not be such a nice winter with the lack of a proactive approach from this tired Liberal Government."
The press release goes on to say that "The Conservatives are calling on the Liberal government to review the implementation and administration process of the Underused Housing Tax; to refute Liberal MP's calls to raise the UHT; and to lay out a comprehensive strategy to avoid potential retaliatory measures taken by the US against Canadian snowbirds who are already planning their winters away in 2023-24."
Mayor Wayne Redekop of Fort Erie, a town that boasts one of the highest percentages of foreign-owned properties in the country thanks to American cottagers, also shared some key thoughts. 
"I don't know what the likelihood of (a retaliatory tax) occurring is… Although Congressman Brian Higgins raised the possibility earlier in the year, Congress would have to determine that it is clearly beneficial for (the United States) to go down this path," Redekop said in a recent sit-down with The Niagara Independent. "At the end of the day, I would like to be optimistic that the original issue in Canada will be resolved before things get to that point."
"Another issue I am concerned about is the lack of coordination between the federal government and the provinces with respect to the ancillary issues regarding big city immigration (Toronto, Vancouver, etc.), where the effect of the housing crisis is felt most intensely," Redekop explained. "Where will they live? What about their healthcare? The education of their children?"
"Clearly, we need to be a welcoming destination for all newcomers, and our economy requires that we take advantage of their diverse skill sets to meet the challenges presented to us by an aging population and labour shortages. However, we also need to ensure they are receiving proper access to essential services… And I'm not sure we're doing a good enough job on meeting that objective."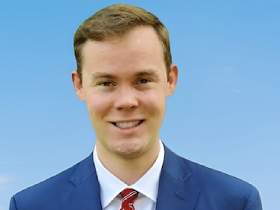 Nick Redekop completed his Honours Bachelor of Arts Degree in Labour Studies at Brock University. He has previously served in municipal and federal politics. In his free time, Nick enjoys following sports, taking part in outdoor activities, and reading biographies. Nick resides in Niagara Falls