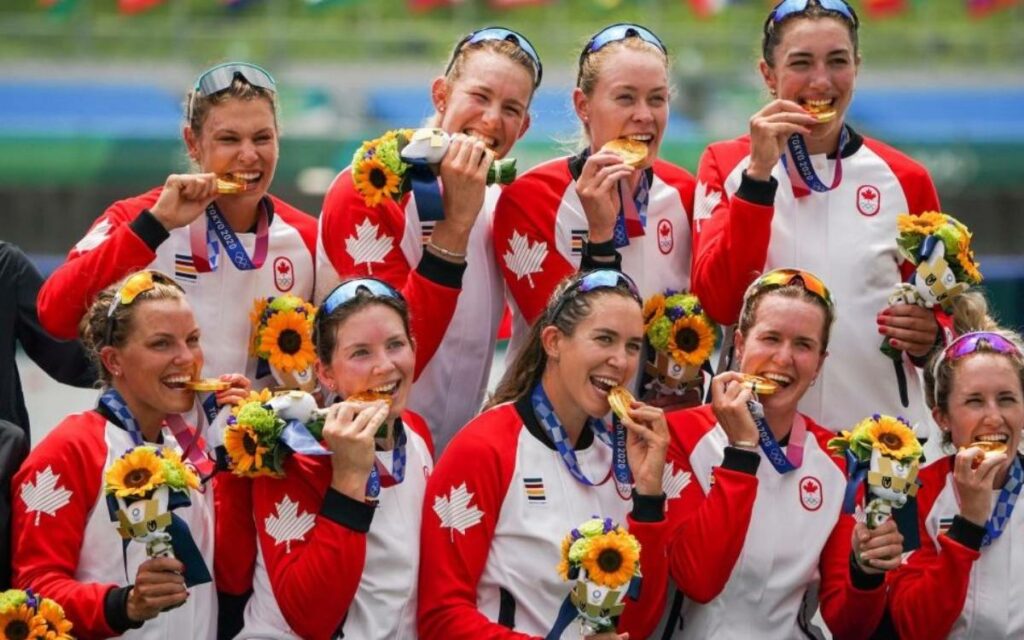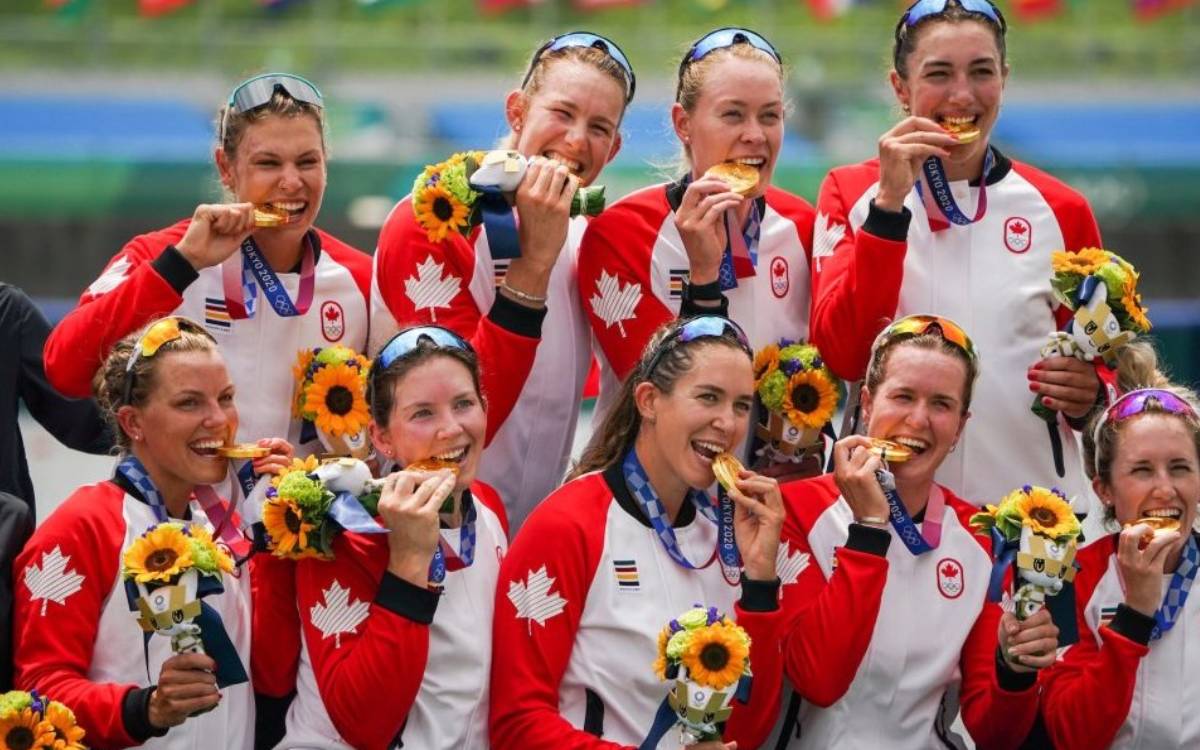 The Garden City native (bottom row, second from right) pictured with Canada's gold medal-winning women's eight rowing crew in Tokyo last August. Photo credit: Twitter/Team Canada
As a reporter sometimes stories just fall in your lap. 
Sometimes you've got to dig, and sometimes you run into athletes like Kristen Kit. 
The 33-year-old St. Catharines native just has a personality and presence that is very welcoming when it comes to asking questions, and more importantly getting answers. 
I know three families personally from here in Niagara with Ukrainian backgrounds. The Kits are one of them. 
In fact, Kristen's grandfather John Kit Sr, who was a close friend of my late father, was the first person that introduced me to Ukrainian culture and food. 
A few years later, John Kit Jr. became my dentist.
Talk about full circle.
Needless to say, on the heels of International Women's Day, and with the Russian/Ukraine conflict ongoing, I reached out to Kristen for an interview.
Some 30 minutes later we covered a lot.  
Not surprisingly Kit delivered, eloquently, as she always does.
"I have seen the progress Ukrainians have made, especially over the past five, 10 and 15 years," said Kit on the Niagara Sports Report on Newstalk 610 CKTB. 
"I would say that the Ukrainians I know, even from competing overseas internationally, they want democracy, they want peace, they want to move forward in society. 
Obviously in 2014 that was a big shift when Russia invaded, and from the Ukrainians that I've spoken to now, they feel it was only a matter of time for this to happen."
Despite the war atrocities happening as I type this story, Kit hopes to one day visit the country where her grandfather was born, and where other family members still reside. 
As for sanctions, and in particular sports ones, against Russia, Kit certainly didn't hold back:
"I've had a lot of people over the years say that sport shouldn't be politicized, but the world knows now that Russia sponsored a state-run doping program. 
We know that Russia uses its athletes to gain favour with their image in the world. 
I'll probably get in trouble for saying this, but I believe there should be stronger sanctions against Russia. 
Everything that the western world could do to help Ukraine right now, they should be doing."
The conversation then turned from Ukraine back to sports, and on the actual field of play, or as it pertains to Kit – on the water. 
The long-time, and multi-medal winner, in both the Olympics and Paralympics as a coxie in rowing, revealed she was actually battling a concussion (from a biking accident – Kit is actually a two-sport athlete) when she led and guided the Canadian Women's Eight Rowing Crew to Gold in Tokyo last summer. 
Without a real break from the sport since 2012, she was in fact going to retire on top, but the coming together of that group of women has lit a new fire under the coxie's seat for Kit. 
"I thought I was going to retire after Tokyo, really, truly, from the bottom of my heart – but this women's team has started a fire, and a culture that I really actually want to be a part of.
I'm trying to see if I can make it work, and right now I have signed my letter of intent to try out for the 2022 World Championship team with Rowing Canada, and my focus is on Paris (Olympics) 2024."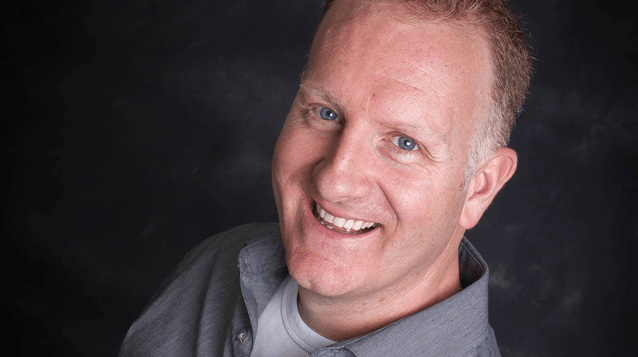 Rod Mawhood is a lifelong Niagara native who has had the pleasure of working in all three mediums – Radio, Print and TV – for over 20 years. His first announcing gig was with the then St. Catharines Stompers. Since then he's worked in radio and TV in Toronto, and currently is the announcer for the Niagara IceDogs and Niagara River Lions.
Rod also covers the Buffalo Bills for FOX Sports and the Buffalo Sabres for NBC Sports.