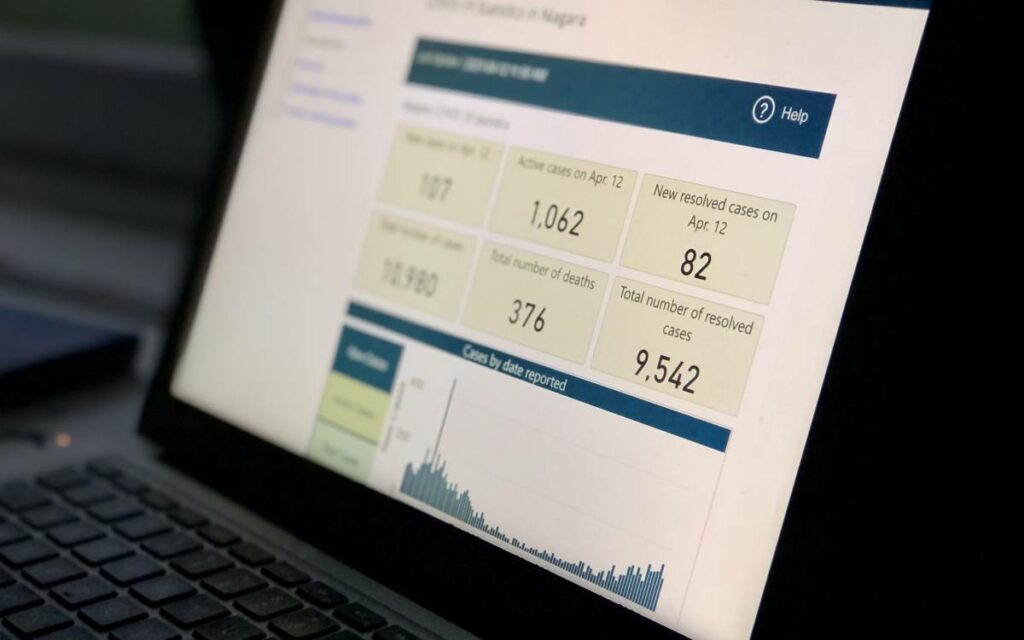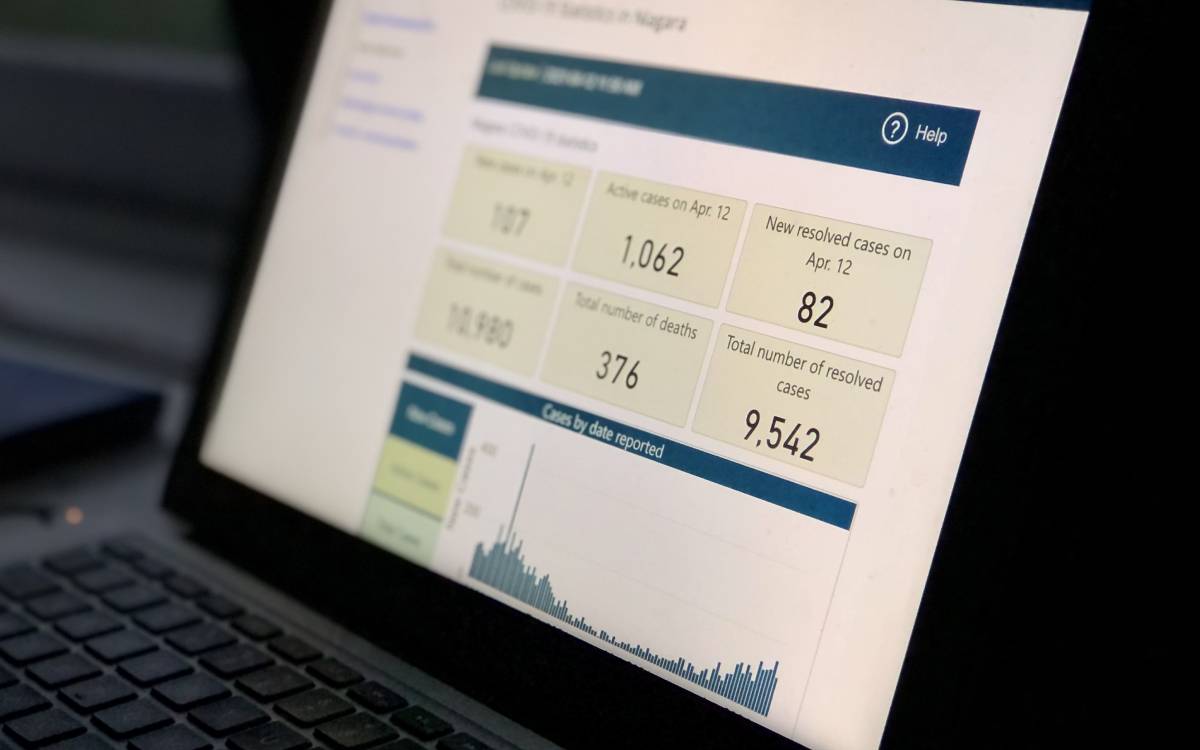 Somewhat expectedly, the Easter long weekend proved to be a Covid-19 breeding ground in Niagara. April 6 to 12 saw a total of 813 new cases of the virus in the region, an average of 116 per day for the week.
Monday, April 12 saw an active daily case count of 1,062. This represents the largest number of active cases for any one day since the post-Christmas holidays. The January 16 count of 1,286 active cases still stands as the 2021 peak.
St. Catharines, which just played host to an anti-lockdown rally over the weekend, led the pack with 273 active cases. Welland has experienced serious outbreaks in the last few weeks and was close behind with 270 active cases. Niagara Falls had 169 and Thorold was fourth with 63 active cases.
Welland had 48.9 active cases per 10,000 residents, followed by Thorold with 29.1, Pelham with 23.9 and Port Colborne with 23.2.
Total deaths in Niagara related to Covid-19 infection stands at 376 since the pandemic began.  Of those that have passed away, 267 were over 80 years of age, 101 were between the ages of 60 and79 and eight were between the ages of 40 and 59.
Proving the effectiveness of the vaccines, there have been no deaths in Niagara since March 31.  Importantly, there have been no deaths amongst those in the most vulnerable age group of 80 plus (the first to be vaccinated) since March 11.
Mike Crawley of the CBC recently pointed out that, "In January, Ontario reported 774 deaths among long-term care residents with Covid-19. In February, 201 deaths. In March, nine deaths.  There are currently just 6 active cases of Covid-19 among Ontario's 70,000 residents of long-term care. Clearly, vaccinations work."
There have been 109,731 vaccinations given to Niagara residents to date. Just over 21 per cent of the region's population has received one dose, with 1.9 per cent now fully vaccinated. Notably, 93 per cent of those 80 plus and 85 per cent of those aged 75 to 79 have received at least one dose. Very few people between 20 and 59 years of age have received vaccinations, due to ineligibility.
These younger, unvaccinated age groups are the ones experiencing the highest new active cases on a daily basis. The 20 to 39 group added 259 cases from last week, the 40-59 group added 244, while the under-20 cohort contributed 149 new cases.
Pictures and videos from the St. Catharines anti-lockdown rally over the weekend demonstrate that pandemic-fatigued participants were largely from these younger age categories.
Regarding the rally, city mayor Walter Sendzik condemned participants, tweeting: "The protest today in [St. Catharines] does not represent the majority of the [people] in our community who have worked hard to push back at #COVID19. This misguided display of frustration doesn't do anything for those working hard to crush a 3rd wave. We have to be better to beat COVID".
City councillor Karrie Porter went further, calling the protest "less of an anti-lockdown rally and more of a anti-vaccine, anti-mask, anti-science, pro-conspiracy theory, pro-racism, white supremacist rally."
"When you make a law, then allow people to flagrantly violate the law, then it's not a law," tweeted Porter's fellow councillor Mat Siscoe. "I am beyond angry, and while I get the difficulty in dealing with a situation like the current protest, that doesn't mitigate the anger."
Sendzik later released a statement to address the apparent lack of law enforcement by the Niagara Regional Police. In the statement, the mayor wrote: "Today the Niagara Regional Police did their job in controlling the situation. There have been many comments about the lack of enforcement, but NRP officers were focused on crowd control and keeping the peace. I am confident that the NRP will be working with by-law enforcement to enforce the by-law regulations that were clearly broken today, in a timely manner."