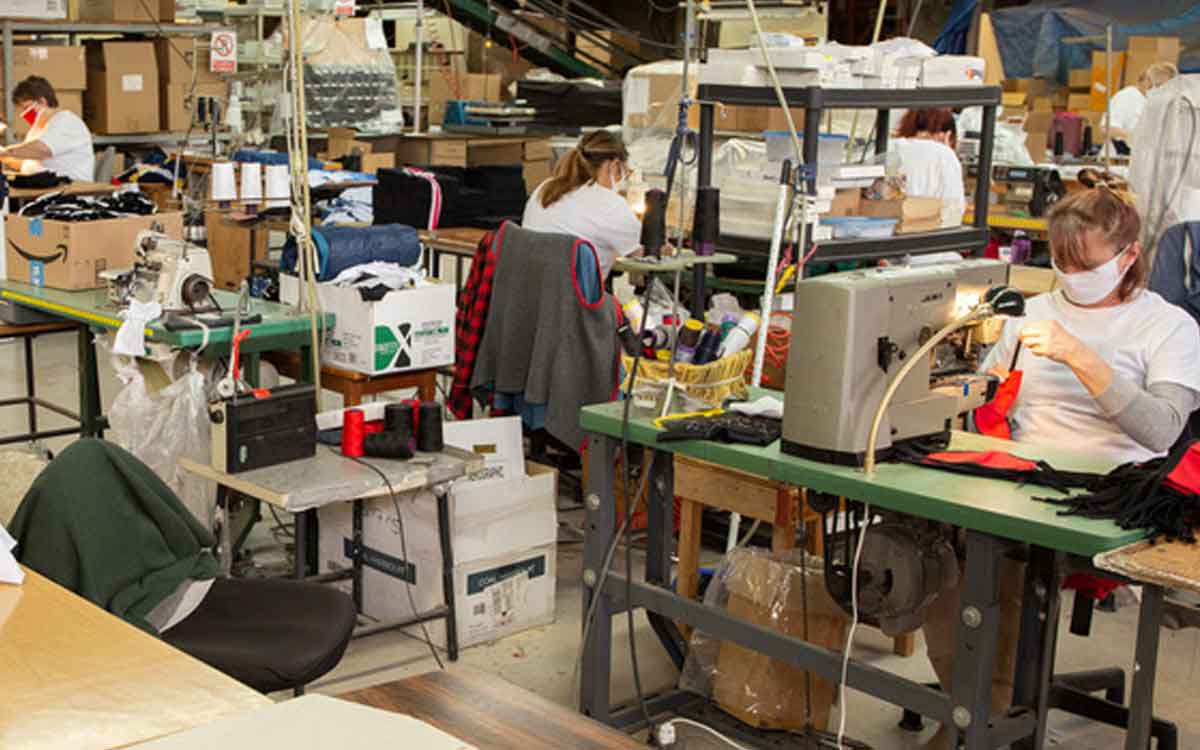 St. Catharines company Calhoun has switched from making sportswear to making masks.
Marty Myers started what many know today as Calhoun Sportswear (now called Calhoun) 47 years ago as a young graduate from Sir Winston Churchill Secondary School in St. Catharines. His initial business came from printing rock concert t-shirts for bands touring through the Toronto area and hiring his high school buddies as his first employees. The business grew with the help of his wife, Michelle, to a 40,000 square foot factory with sales all over North America. That's all changed for now.
When the COVID-19 pandemic arrived in Canada and businesses began to shut down, sales stopped and Marty, like so many other business owners across Niagara and Ontario, had to follow government mandates leading to the lay off his entire staff.   But now things are ramping back up as the once sportswear company turned medical supplier has begun making masks to help fight the spread of COVID-19 and protect front-line healthcare workers.   A Niagara College friend suggested that perhaps Calhoun could use their supplies and skills to make masks. "It was the day after we just laid everyone off when this gentleman asked us if we had the capability to make the masks," explained Michelle. "We started doing some research, talking to other manufacturers and the next day we called back two staff and got to work." They've since had to add more staff. Michelle said it's completely up to the individual staff member if they want to return to work or not, and a lot of emphasis is made on keeping a germ free work environment.
This past Wednesday, Calhoun produced 950 masks, with the output increasing daily. With a full complement of staff they could potentially produce 10,000 masks per day.
Michelle said they are producing both the non-clinical masks for members of the public as well as N95 mask covers that healthcare professionals wear. They have had orders from not only Niagara Health, but also the Hospital for Sick Children in Toronto as well as medical facilities in Quebec, Seattle and Florida. The sportswear business has been set aside and, "right now we are strictly focused on helping get through this crisis," said Michelle. She said they may have to hire new people depending on how many existing staff want to or can come back to work. She also said there is the potential of having to put a call out to the community for quality sewers who can produce masks at home.
The masks currently being produced will be a variety of colours as the company uses the material they have in stock while awaiting the more traditional colours to arrive. Calhoun's has enough fabric on hand currently to make 100,000 masks. "In the future, who knows, Calhoun may continue to make personal protective equipment like masks and hospital gowns."
The couple also has two children, one living in New York City and one in Boston. "We are very worried about them because they are in two cities that are being hit extremely hard by this virus."  But like the rest of Niagara, we will do what we can to help and stay healthy until the worst is over.
Note: If you know of other Niagara companies who are changing gears to help the fight against COVID-19 please let us know at info@niagaraindependent.ca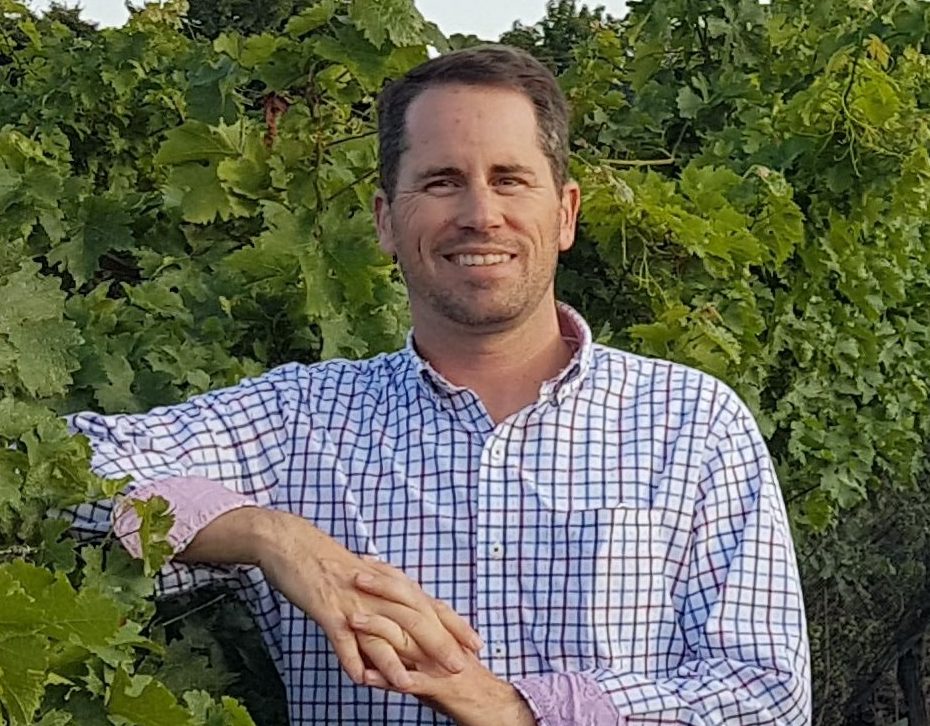 Kevin has spent over two decades as a public relations professional in a variety of sectors including professional sports, the arts, industry and healthcare.  After tiring of the daily commute to Toronto he returned to Niagara and launched The Niagara Independent, an online news source published twice weekly.
He is a graduate of Brock University, Niagara College and the Richard Ivey School of Business. He was named one of Niagara's 40 Under Forty in 2005.
Kevin is most proud of his twin daughters. He is also a triathlete and four-time Ironman finisher.