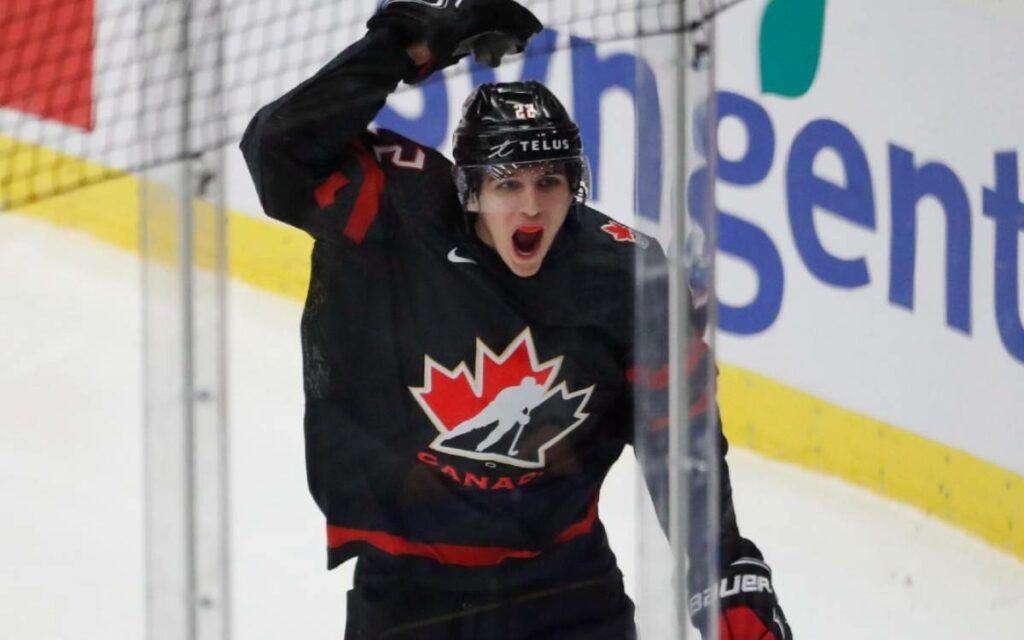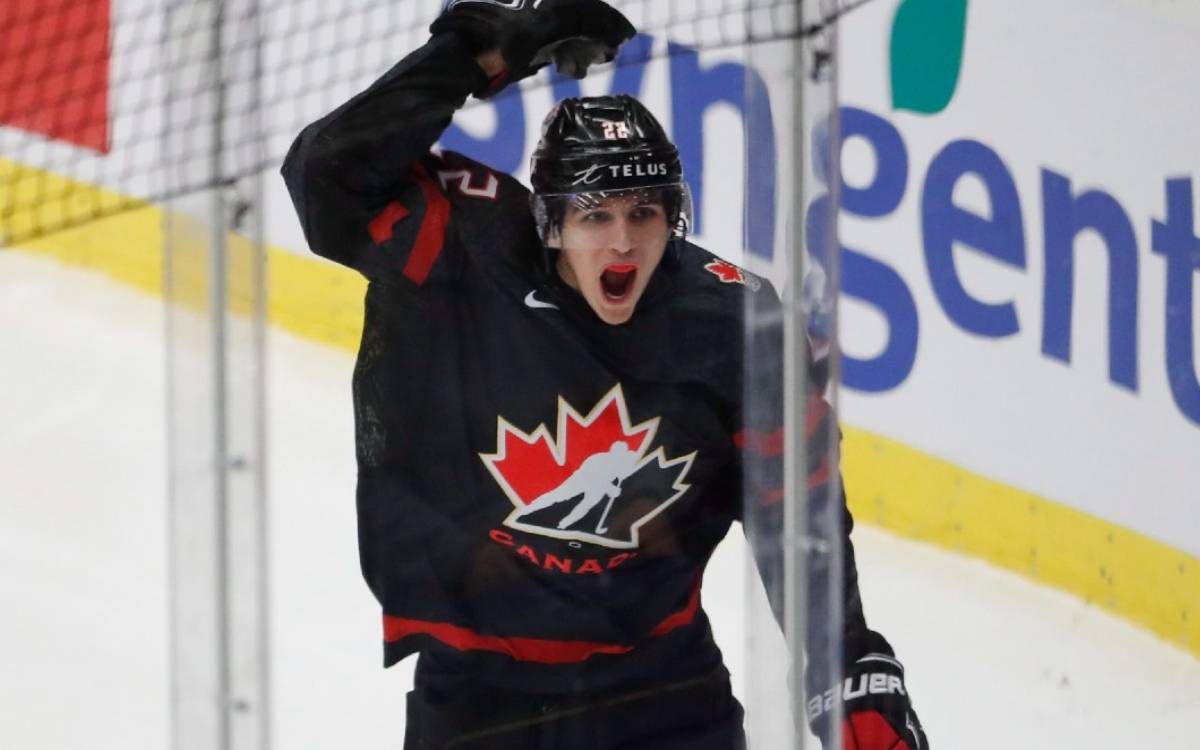 Dylan Cozens will lead Canada into this year's World Junior Hockey Championship. He will be joined by former Niagara IceDog Phil Tomasino.
Ratings for the World Junior Hockey Championships are always big, but throw in the COVID-19 pandemic with more people at home, no fans allowed in the arena, and the 2021 Championships could set a ratings record.
This year's tournament begins on Christmas Day from Rogers Place in Edmonton, Alberta.
Canada is the defending champion after former Niagara IceDogs captain Akil Thomas scored the third period winning goal in a dramatic 4-3 victory over Russia from the Czech Republic.
Speaking of former Niagara IceDogs – another former IceDogs forward in Phil Tomasino will be donning the red and white Team Canada jersey this year.
Tomasino, a 2019 first round draft of the NHL's Nashville Predators, impressed Team Canada brass at training camp in Red Deer where he led Canada in scoring with five points after two scrimmages before a couple of positive COVID-19 tests forced the team into a 14-day quarantine.
The 6-foot, 185 pound winger finished last season, between Niagara and Oshawa (where he was traded to) with 100 points in 62 games, and had extra motivation to make Team Canada this year after not getting the invite to training camp in 2019.
"I was down after not getting invited to selection camp," Tomasino told TSN earlier this month.
"I wanted to prove everyone wrong. This year my mentality is to come in here and try to be the best person, first, and also the best player I can be. It's an awesome opportunity. My mindset is to come in here and make this team, be a big part of this team and do everything I can to help this team win"
Thomas had nothing but praise for his former Niagara teammate.
"He's one of the most skilled players I've ever played with, and everyone's going to realize that very soon."
A current IceDog will also be playing in the tournament as 18-year old defenceman Giancarlo Chanton will be skating for Switzerland.
The 6-foot, 175-pound Chanton had one goal and eight points in 56 games with the IceDogs last season, and will get a chance to face Tomasino in preliminary round action as Canada takes on Switzerland on December 29.
Meantime, two Niagara natives will also be on the ice in Edmonton.
Linesmen Matt Manella of Niagara Falls, and Matt Ceko of St. Catharines were both selected to work the World Juniors.
The 25-year old Manella, a Brock University Business student, is a former Niagara Falls Canuck and Brock Badger, while the 23-year Ceko is a former Thorold Blackhawk and Port Colborne Pirate.
Both Manella and Ceko have worked games professionally and in the OHL (Ontario Hockey League)
Here's a look at Team Canada's preliminary round schedule at the 2021 World Junior Hockey Championships: (all times Eastern)
Saturday December 26th vs. Germany 6:00 PM
Sunday December 27th vs. Slovakia 6:00 PM
Tuesday December 29th vs. Switzerland 6:00 PM
Thursday December 31st vs. Finland 6:00 PM
The bronze and gold medal games will be held on Tuesday January 5.
For more information on this years tournament visit https://www.iihf.com/en/events/2021/wm20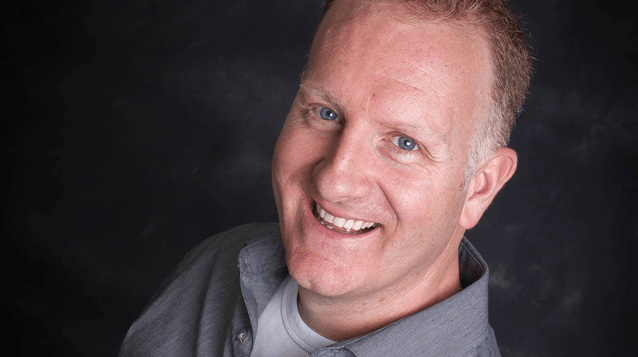 Rod Mawhood is a lifelong Niagara native who has had the pleasure of working in all three mediums – Radio, Print and TV – for over 20 years. His first announcing gig was with the then St. Catharines Stompers. Since then he's worked in radio and TV in Toronto, and currently is the announcer for the Niagara IceDogs and Niagara River Lions.
Rod also covers the Buffalo Bills for FOX Sports and the Buffalo Sabres for NBC Sports.