Ontario Auditor General Bonnie Lysyk (pictured) released her yearly assessment of the province's financial manaveurs on Wednesday. Photo credit: The Canadian Press/Aaron Vincent Elkaim
The annual Ontario Auditor General's report was released this week, with its usual litany of financial and policy missteps by the provincial government and its agencies. Not surprisingly, some of the observations in the report related to policies around government actions to cope with the Covid-19 pandemic. For instance, the AG found that about half of the $7 billion spent on procurement contracts involving Covid were not issued for competitive bidding. Other elements included millions in spending on personal protective equipment that is now expired or no longer useful, and the excessive purchase of items such as N95 respirators. 
The report also found the vaccine priority roll-outs did not always target the most high-risk regions as it claimed and that vaccine booking systems were confusing and often led to double bookings and missed appointments. A significant amount of vaccine was wasted, likely due to overestimating the demand for boosters. Given the haste involved in responding to Covid, most governments have had similar problems identified in their responses, and overall it seems that no government is being viewed too harshly by voters for their Covid performance.   
One interesting note was that doctors were paid roughly five times more by the province than nurses or pharmacists for performing the same service of administering Covid vaccinations. Another part of the report observed that the LCBO was overly reliant on highly-paid IT consultants, but added that permanent LCBO staff earned $68 per hour. This is more than nurses or pharmacists were paid for administering vaccinations. Something to keep in mind when LCBO workers next claim they are underpaid.  
Once again, Ontarians were found to pay the most in Canada for auto insurance, with quite a wide range of prices among different parts of the province for drivers with the same records and experience. Total premiums were observed to have increased by about 14 per cent over the last five years. The Ontario Liberals and NDP have in the past made promises to reduce auto insurance premiums, with former Premier Kathleen Wynne memorably calling it a "stretch goal" to achieve when the promised reductions did not occur. The Ford government has also said they will end insurance policies with premiums based on "postal codes", but clearly little if any progress has been made on that claim. Insurance industry sources state that premiums are higher in Ontario primarily because of a higher incidence of fraud, higher accident rates and a higher average cost per claim than elsewhere in the country.  
The AG also commented on the priority given the construction of various highway projects and noted that priority was given to certain highways such as the 413 and the Bradford Bypass, and that these choices would not have been favoured by experts within the Ministry of Transportation. Clearly political considerations took precedence over expert recommendations, and the fact that there was a provincial election this year undoubtedly played a role in politics prevailing. 
On the environmental front, a number of issues were identified. Included were the fact that there is no longer environmental monitoring of the Niagara Escarpment, that a majority of municipalities in the province are unable to map flood risk areas because of problems with provincial data and that the proportion of urban land classified as green has declined significantly in Ontario. Provincial tracking and spending on invasive species were also noted as deficient relative to other jurisdictions.  
Many successive AG reports over the years have highlighted what a mess the province's electricity system has become, with political considerations consistently overriding the need to operate an efficient, cost-effective and reliable power grid. 
After the Liberals imposed the Green Energy Act in 2009, electricity costs skyrocketed as expensive long-term contracts were signed with providers of renewable energy such as wind and solar. Starting with Wynne and continuing with Ford, subsequent governments have not fixed the underlying problems, merely dumped the excess costs on to the tax base as power rates for households and businesses are subsidized. This year's AG report once again notes the folly of this approach, and that these subsidies had increased to the extent that if they were removed, the average residential hydro bill would increase by 40 per cent. In total, electricity rate subsidies were estimated to amount to a whopping $6.9 billion in 2021-22. 
A number of other deficiencies were observed, including unaddressed hazards in abandoned mines, overly long lag times in dispatching firefighters to forest fires, problems with floodplain maps and oil and gas well inspections, among others. Overall, the report was no better or worse than previous similar reports but served to identify a number of areas that deserve attention and inform taxpayers and others where action is needed. 
Finally, it must be said that Bonnie Lysyk has been an exceptional Auditor General. Originally appointed by the Wynne Liberal government in 2013, she has been very even-handed and thorough in criticizing incumbent governments, both Liberal and Conservative. Her ten-year term is up next year. She will be a tough act to follow.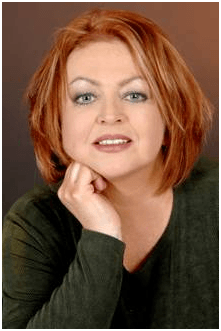 Catherine Swift is President of the Coalition of Concerned Manufacturers & Businesses of Canada (CCMBC). She was previously President of Working Canadians from 2015-2021 & President & CEO of the Canadian Federation of Independent Business (CFIB) from 1995-2014. She was Chief Economist of the CFIB from 1987-1995, Senior Economist with TD Bank from 1983-1987 & held several positions with the federal government from 1976-1983.
She has published numerous articles in journals, magazines & other media on issues such as free trade, finance, entrepreneurship & women business owners. Ms. Swift is a past President of the Empire Club of Canada, a former Director of the CD Howe Institute, the Canadian Youth Business Foundation, SOS Children's Villages, past President of the International Small Business Congress and current Director of the Fraser Institute. She was cited in 2003 & 2012 as one of the most powerful women in Canada by the Women's Executive Network & is a recipient of the Queen's Silver & Gold Jubilee medals.
She has an Honours BA and MA in Economics.