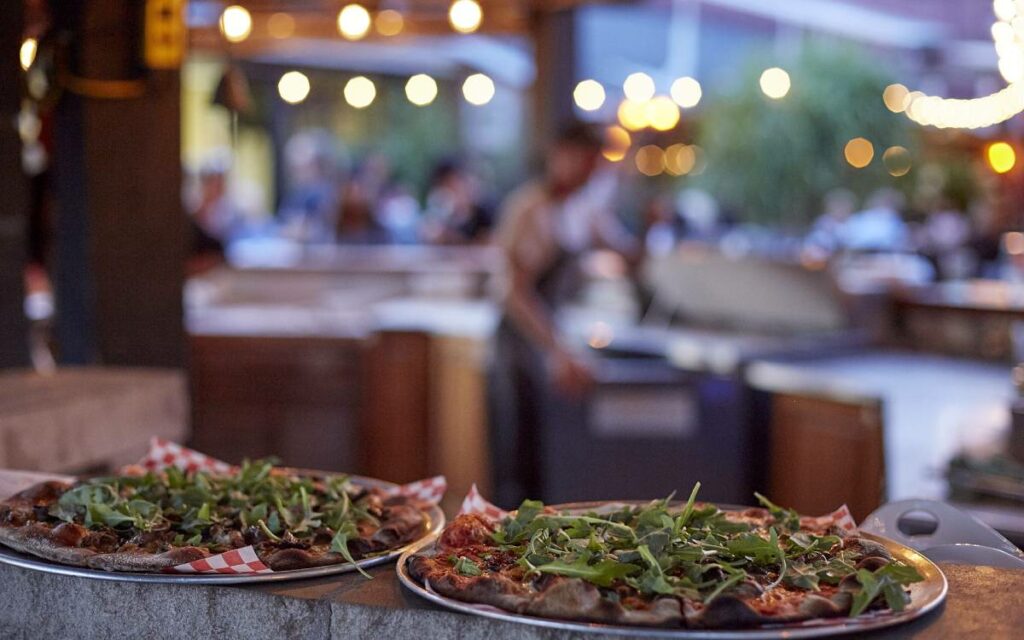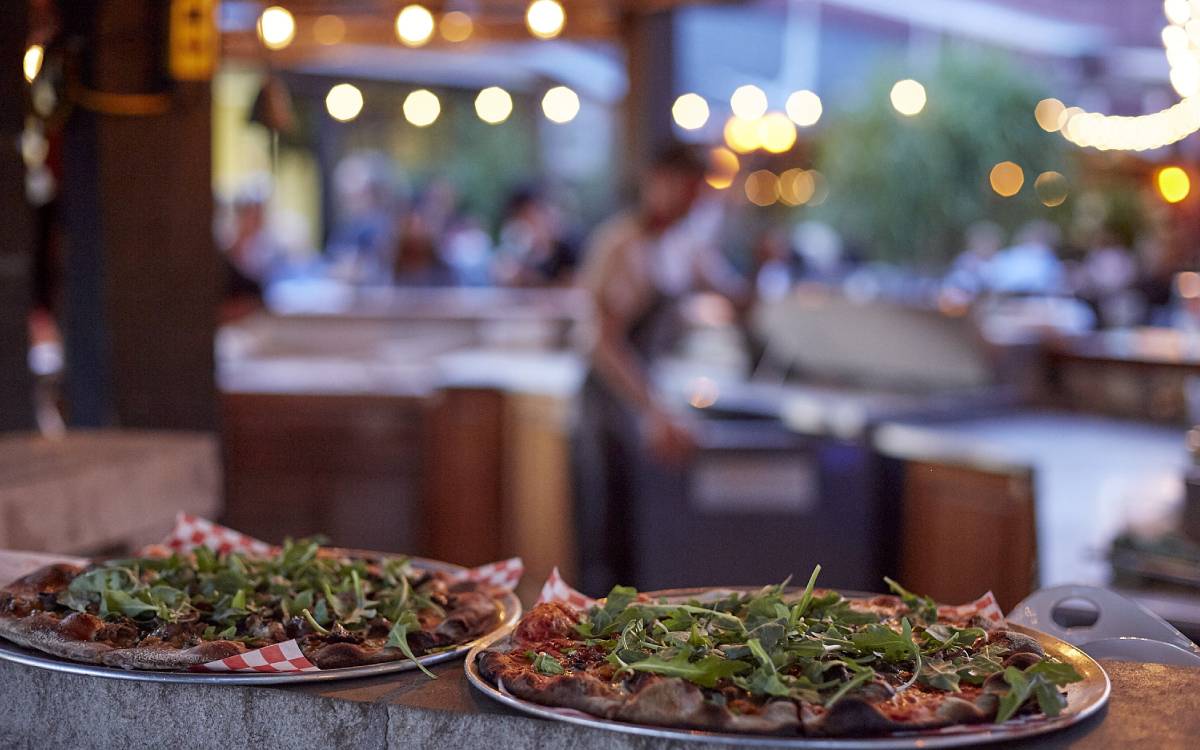 Honsberger Estate Winery's wood fired pizza. Supplied photo.
Greeted by the "SLOW Grapes at Work" sign, I pass lush foliage to a parking lot where behind a gate, baby doll sheep and an alpaca are milling about. This is a working farm as well as home to Honsberger Estate Winery and its picturesque outdoor restaurant.
Located in Jordan, it's quickly apparent this Niagara oasis is not just a place to eat a meal and taste wine, but it's also about enjoying the experience.  
Upon arrival, hunger had already set in due to the tantalizing aromas drifting from The Oven, an outdoor kitchen adjacent to the patio where my mouth starts to water at the sight of the wood-fired pizzas being served. Local, fresh and seasonal are key features of The Oven's menu.
The Papa pizza featuring soppressata, tomato, roasted red peppers, mozzarella, black olives, red onions and pesto was my top choice, while the Goat Pizza – featuring upper Canada goat cheese curds, garlic, double smoked bacon, arugula and caramelized bacons with a drizzle of balsamic vinegar – was a tempting second.
On this day, they were also serving a Radish Pizza – yes, you read right. Radish, pesto, mozzarella, prosciutto, blue cheese and aioli. 
Pizza is not the only game in town at Honsberger. Lake Smelts, the Hons-Burger, manicotti, summer salad and a charcuterie board (which they call a Floor Board) were other lunch options.
When in doubt, share. We ordered the Papa Pizza and the Floor Board – an assortment of house cured meats, local cheese, preserves and other delights directly from their garden. While "farm-to-table" has become an overused expression, at Honsberger it's the real deal.
I paired my meal with the Honsberger rosé, one of their signature wines made with hand-picked cabernet franc grapes. A perfect wine for a hot summer day and a delightful pairing with pizza.
The Honsberger family are sixth generation farmers who focus on small batch wines to reflect their love of the craft. 
For owner Barb Honsberger, the winery and restaurant continue to be a family venture with a focus on quality versus quantity and personal service that keeps people coming back.
"Last night we literally had ten tables of people we knew. People come here and they feel like family," she said. 
They've also upped their game with the addition of a wine and gelato bar and live entertainment on the patio every day its open, which is Wednesday to Sunday.
"The entertainment industry has struggled during COVID much like the restaurant business so it's our way of giving back."
In the fall, they will also be introducing additional indoor dining with The Parlours, three private dining areas within their 1895 Victorian Home where guests can also enjoy High Tea. This is in addition to dining in the Barn restaurant.
The business continues to be a family venture where even the sheep pitch in. Sheep have become a more environmentally popular option for wineries throughout the world to help manage vineyards.
"We plan to have them help deleaf the vineyard. Fortunately, they don't eat the grapes," she laughs. 
To book a reservation or learn more visit honsbergerestate.com